Inverter Products: The Best And Practical Choice For Home
Aside from comfort and convenience, we deserve products that provide more significant benefits to the consumer and the community. As such, inverter products are becoming more in demand in the market, especially with their multiple benefits. As Sharp continues its dedication to providing products that make life more convenient and enjoyable, it continuously innovates, especially with its numerous line-up of inverter products that care for the people and the planet.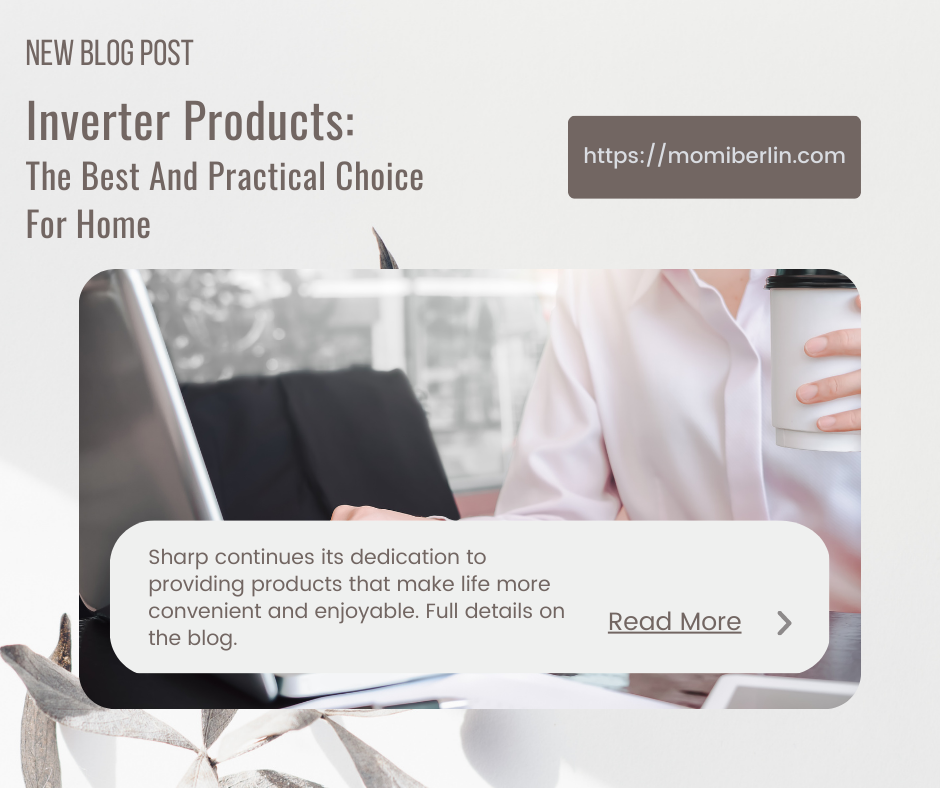 Sharp stands one with the community in helping preserve our environment. In line with Sharp Corporation's Eco Vision 2050, the company is keen on creating efforts through its Environmental, Social, and Governance initiatives. Moreover, Sharp has already made a move in making their products safer, such as the transition from R410A to R32 refrigerant usage for its air conditioner and refrigerator products, making it safer for the environment and more energy efficient. Sharp has multiple inverter product line up including its (1) Air Conditioner, (2) Refrigerator, (3) Washing Machine, and (4) Air Purifier category. The brand is also proud of its original J-Tech Inverter Technology, which gives consumers real Japanese ingenuity and provides maximum energy savings to every user.
Sharp Inverter Products for Every Type of Household
Air Conditioner (AC)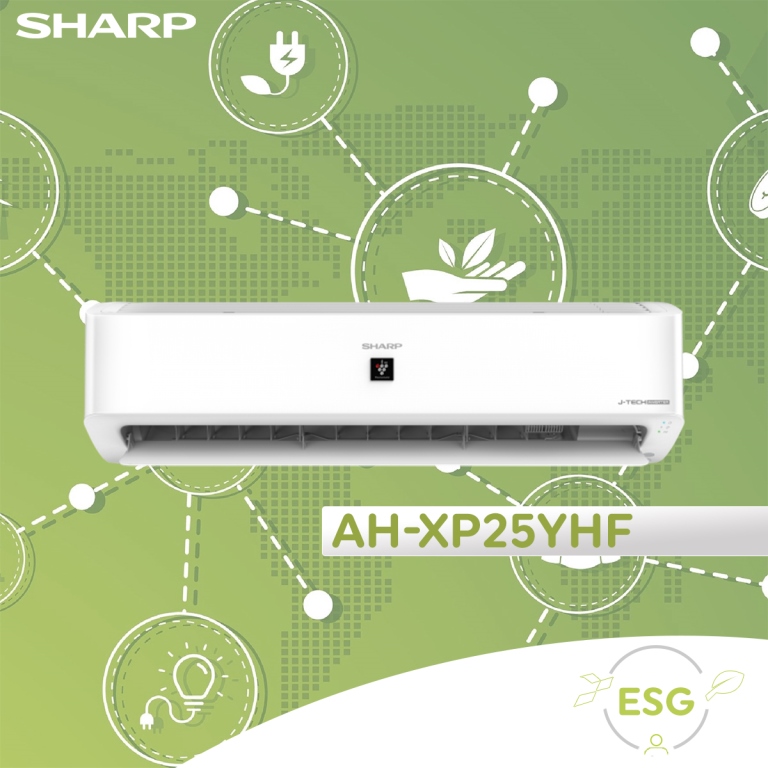 Keeping your home cool and comfortable can be inexpensive. All split-type air conditioners of Sharp are equipped with J-Tech Inverter Technology. This feature provides maximum savings to customers by up to 65% matched with its eco mode feature. With the growing demand for convenience and lower energy consumption, more customers are transitioning to split-type AC. Sharp offers various AC products ranging from 1.0hp, 1.5hp, 2.0hp, and 2.5hp and consists of Premium, Standard, and Basic Categories. The standard model is equipped with Plasmacluster Ion (PCI) Technology that helps keep the air clean, while the premium model has an additional AIOT feature for added convenience. On the other hand, Sharp also offers an inverter-type model for its window AC category.
Refrigerator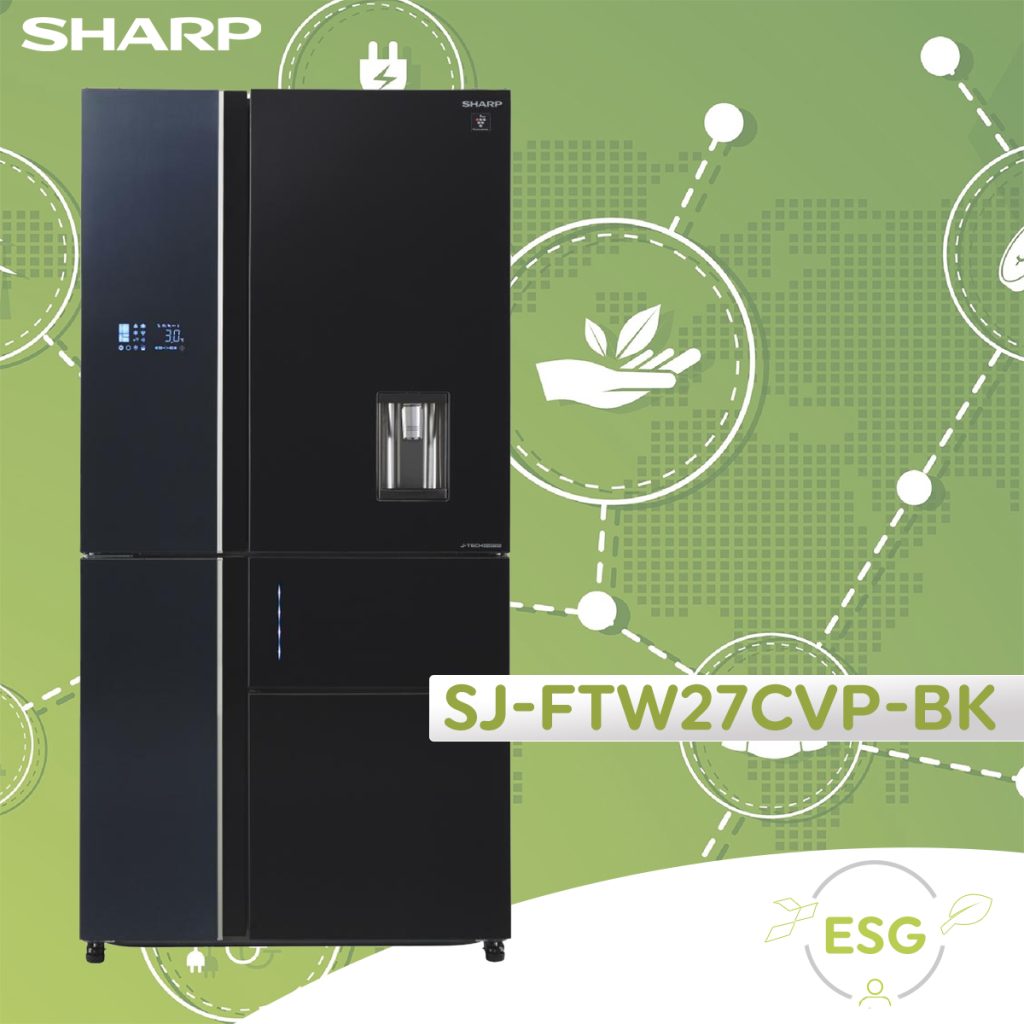 A refrigerator is one of the most used appliances at home; thus, an inverter type of food storage would be helpful. As Sharp continuously increases its line-up of inverter models, the brand aims to provide top energy-saving features while providing bigger spaces for storing food and new innovative technologies. Its wide variety of products includes Side by side, 5-Door, 4-Door, and 2-Door Inverter refrigerator, and more. Sharp refrigerators are equipped with J-Tech Inverter Technology which makes them more energy efficient and are also equipped with PCI Technology that prolongs the freshness of your food. There are more smart and innovative features for inverter models, making it the best choice for your home and making household easier and more convenient. Reader's Digest also recognized the brand as the 'Most Trusted Brand' for refrigerators. Sharp Refrigerators are equipped with a 7-Shield feature proven to have a safe operation and high endurance under various circumstances.
Washing Machine
Sharp has been famous in the Philippine market, especially with its wide range of high-quality and innovative offerings from its Fully Automatic and Semi-Automatic products. The brand was recognized as the 'Most Trusted Brand' for washing machines by Reader's Digest for 12 consecutive years. It continuously produces locally made washing machines wherein it also previously celebrated its 10th million production. Sharp will continue its commitment through its fully automatic washing machine models. The brand also has its inverter washing machine model making it more energy efficient with more significant savings for the users. Also, aside from energy saving feature, Sharp is proud of its No Holes Tub Technology which provides cleaner laundry, gentler on clothes, and saves up to 30% of water in every wash. It also has a low water pressure feature that works even in areas with low water pressure. Moreover, it has a rust-free body that makes it more durable and convenient to use.
Making a change for the future generation
Considering the bigger picture, people need to understand the benefits of Inverter products. Aside from the more significant savings they can get, it is essential to note the immense impact it can have in helping save energy and in protecting the planet. As Sharp continues to fulfill the journey to Eco Vision 2050, the brand is one with the movement of creating a healthier and safer environment for people and future generations. The company is working on plans aligning with its environmental goals, and plans are underway to be part of the change and make a difference in the world.
Sharp Inverter Products are available at leading stores nationwide, including online stores such as Lazada and Shopee.
Momi Berlin