The need to know your illness
We welcomed 2022 with five of our family members contracting Omicron, another variant of the Coronavirus. Though Omicron appears milder than the first two variants – responsible for more cases and deaths worldwide – it is still a virus that disabled us to work and isolated us from our family for weeks.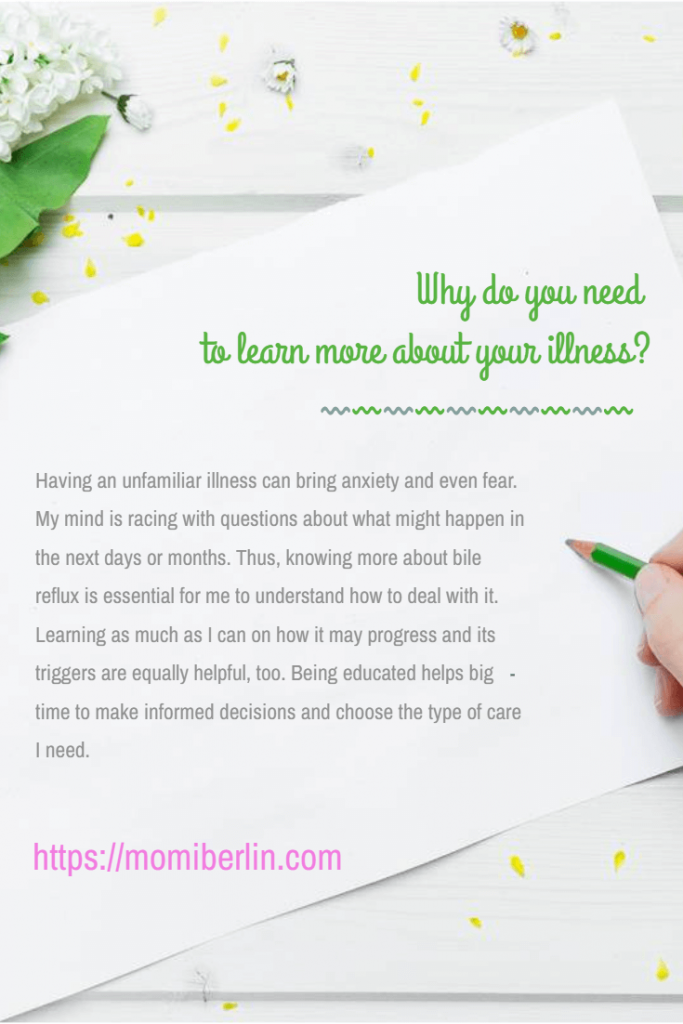 COVID-19 for the second time
Since it was my second time to contract COVID-19, the first one was September 2020, I was somehow confident we could all get through with it. Daily for nearly two weeks, I made calamansi juice with honey for myself and my family. 
We know for a fact that Calamansi contains vitamin C, an essential nutrient that is important for our overall health. So even if there is no evidence that citrus fruits can boost our immune system to protect us from infections, I still made calamansi juice because it was what I had when I contracted COVID-19 for the first time.  And I believe it helped a lot to cope with the illness.
On my 10th day of self-isolation, I experienced extreme stomach pain. I also had diarrhea. All along, I thought I had food poisoning.
Finding it hard to deal with the pain, I had myself examined, and from there learned that too much citrus juice triggered my bile reflux.
Experiencing Bile reflux
Yes, I have had bile reflux for since I could remember. Bile reflux occurs when the bile (a digestive liquid produced in the liver) refluxes or backs up into the stomach. However, this kind of illness needs medication for life or, in some severe cases, surgery. 
This bile reflux experience I recently had pushed me to intentionally dig deeper about my condition. To jumpstart a #BetterMyHealth for 2022, I attended MyHealth Clinic's first-ever webinar on weight gain, obesity, and abdominal-related diseases. 
MyHealth Clinic webinar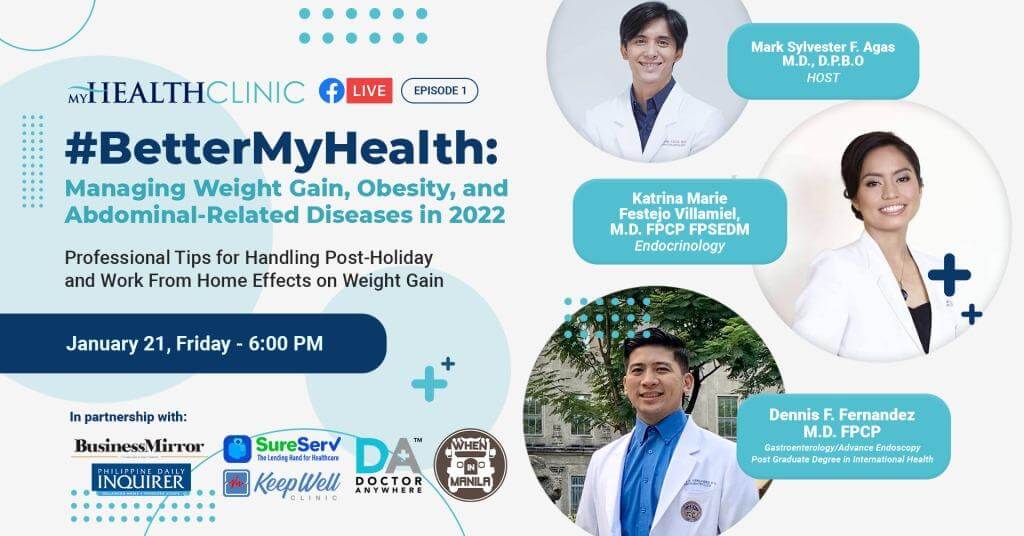 The January 21 Zoom event was also live via MyHealth's Facebook page. MyHealth Clinic physician Dr. Katrina Villamiel, M.D., tackled obesity, while Dr. Dennis Fernandez, M.D. talked about abdominal-related diseases.  
Know your illness
Having an unfamiliar illness can bring anxiety and even fear. My mind is racing with questions about what might happen in the next days or months. Thus, knowing more about bile reflux is essential for me to understand how to deal with it. Learning as much as I can on how it may progress and its triggers are equally helpful, too. Being educated helps big time to make informed decisions and choose the type of care I need. 
And that is what I felt when I attended MyHealth's webinar. I am not alone in facing this illness. And such luck! I not only learned more about abdominal-related diseases, but I also won a MyWellness Plus Package from MyHealth. The package includes Complete Blood Count (CBC), Urinalysis, Random Blood Sugar (RBS), Cholesterol, Chest X-ray, Complete Physical Examination, One (1) post-evaluation consultation with a Primary Care Physician, and more! I can't wait to receive my package.
Momi Berlin Directory