A time came when everyone seems to post on social media about sushi bake. We were curious but didn't find the courage to join the hype. For one, we are not a fan of anything raw.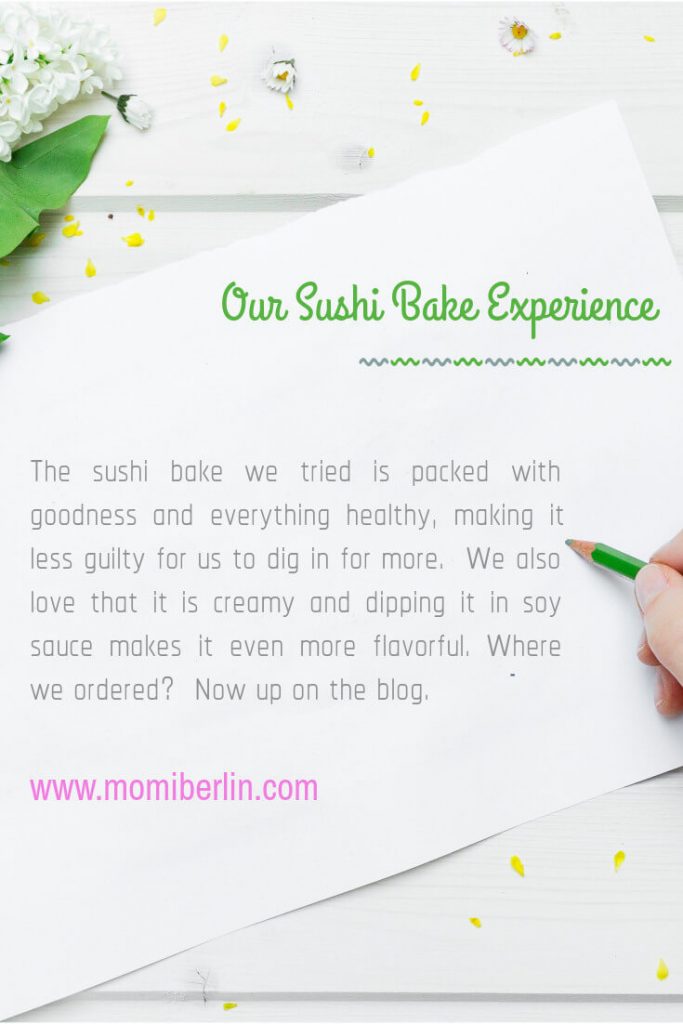 Trying Sushi Bake for the first time
As the name suggests, though, sushi bake isn't raw. It is baked in a casserole and is eaten by getting a portion of it and wrapping it in a nori sheet. It is also one of the quarantine foods that trends, adding a twist to usual comfort food. 
An opportunity came, and so we gave in. We tried the Crunchy California Sushi Bake and Tuna Poke from Salmon HQ. Our verdict?
Our Sushi Bake Experience
Like the usual sushi bake, a tray contains Japanee rice, a small piece of fish meat, and fruit or vegetables. Both that we tried are packed with goodness and everything healthy, making it less for us to feel guilty to dig in for more. We also love that this version of sushi rolls in a tray is baked and creamy, making it quite addicting. Even the nori adds crunch and enjoyment. Love too how dipping it in soy sauce makes it even more flavorful.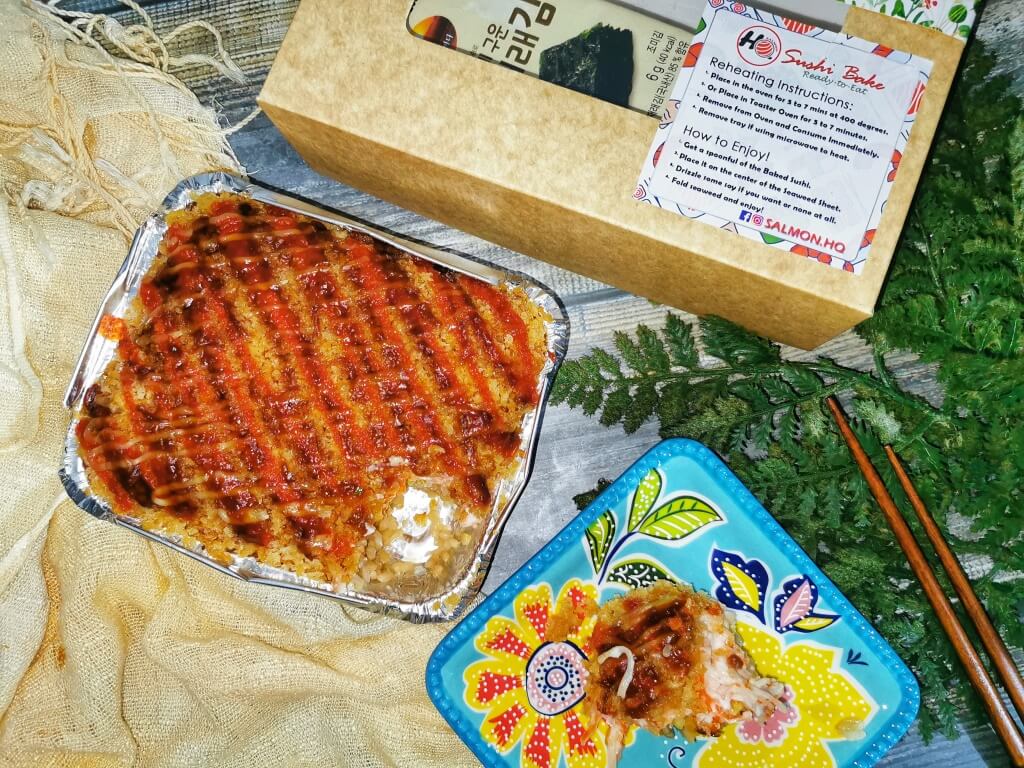 Our Sushi Bake Recommendation
We may say, our first experience of sushi bake is quite delightful. The boys, who love sushi, by the way, also enjoyed Salmon HQ's sushi bake. And yes, we've finished the two small trays in less than an hour. Perhaps, next time, we should order the bigger size.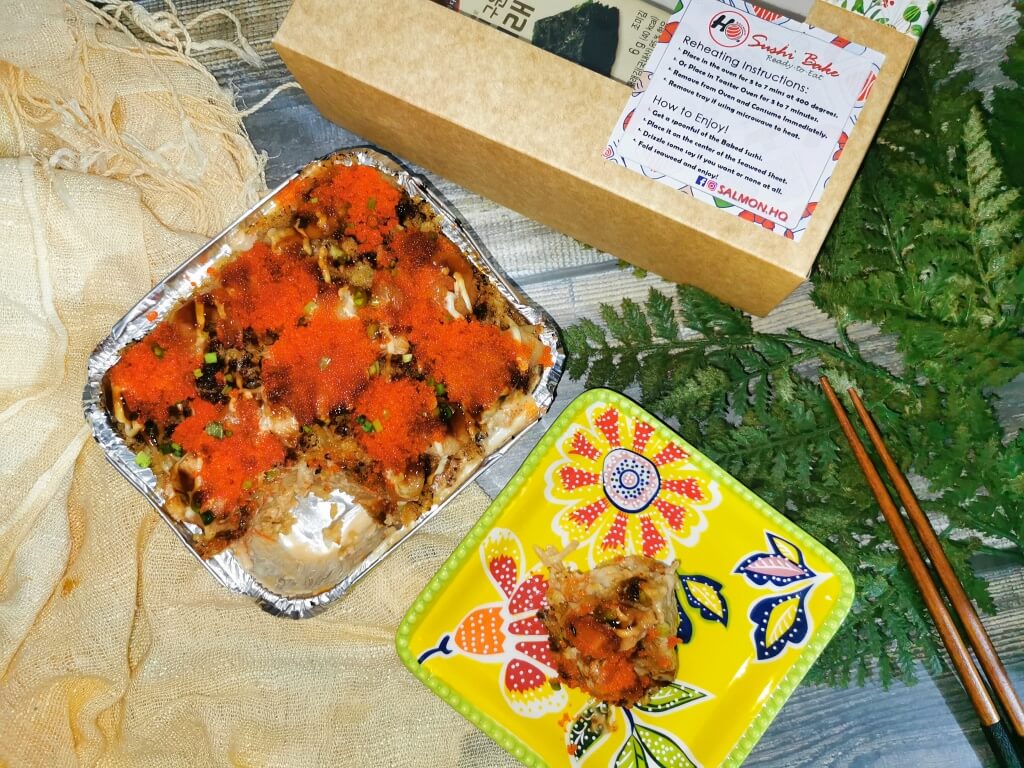 What we like best about sushi bake is that everyone seems to love it that you will never go wrong gifting it to friends and loved ones. Sush a lovely gift option than the usual box of cake or cupcakes. And whenever one wants to give in to his sushi craving, he can heat it coming from a refrigerator and enjoy it. That is if he hasn't wolfed down everything from the time it was delivered.  
Craving for sushi bake? Try Salmon HQ. We aren't kidding when we say their baked sushi is superb.
Momi Berlin Directory
Salmon HQ Facebook | Instagram