Gardenia Celebrates Happy Bread Day with 'Laging Kasama' Virtual Concert
Our favorite Gardenia Philippines is set to throw a free online concert dubbed "Laging Kasama" on October 24, 8 PM via Facebook live. The virtual music gathering aims to bring fun and entertainment to everyone with a number of the country's best stage acts. Everyone's taste in music is given much consideration, pretty much like how Gardenia offers a myriad of products for everyone's enjoyment.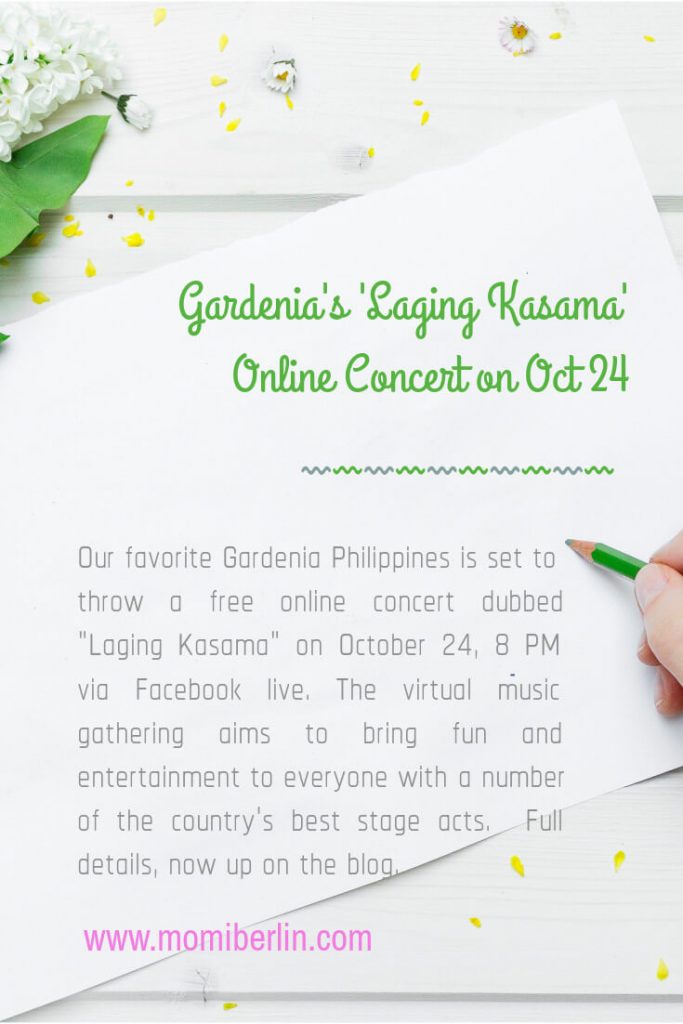 Laging Kasama online concert
The Laging Kasama online concert features Kim Molina and Jerald Napoles. This duo made a mark both on stage and television with their impressive performance in Rak of Aegis, Jowable, and Ang Pangarap Kong Holdap. Another artist set to bring the stage on fire is Gloc-9, best known for his rap music and collaborations with various OPM artists. Of course, there is also Ebe Dancel, former frontman of Sugarfree and a well-known writer of some of the best poignant OPM songs. Expect a solid performance from Keiko Necesario as well, an electronic-folk singer and songwriter who creates her versions of her favorite songs.
Gardenia as Laging Kasama
Gardenia has been sharing delight for more than two decades now. It has been a staple in Filipino households, and a favorite any time of the day. Often, the brand is also part of our school lunch box, parties, and midnight snack. Just like the online concert's title, Gardenia is Laging Kasama as every household's choice of bread and and bakery products.
Aside from its delish pieces of bread, the company is also visible in a number of corporate social responsibility programs and philanthropic activities. Thus, this 2020, the brand elevates its message on Happy Bread Day by sharing the spirit of togetherness even during the most challenging times. And what better way to do it than one powerful medium: music.
Laging Kasama is for everyone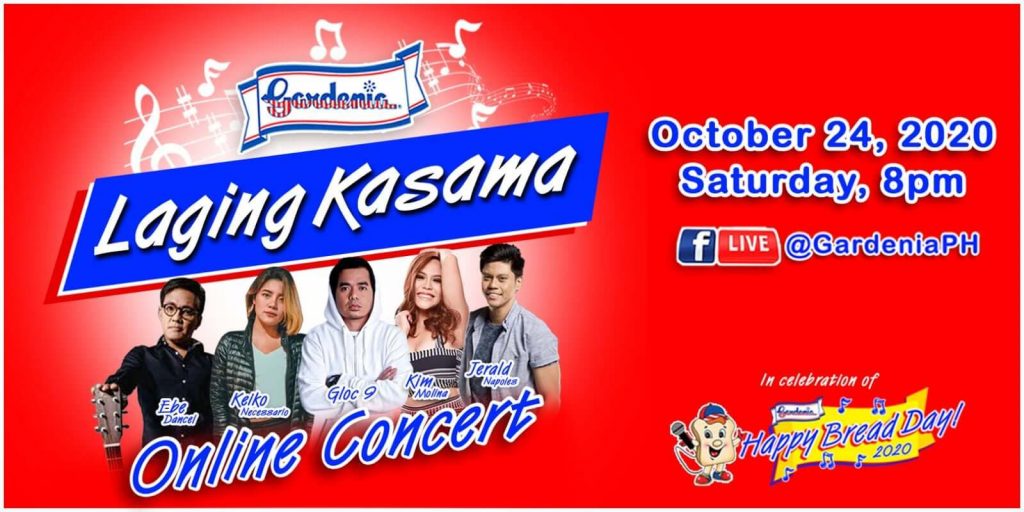 The Laging Kasama online concert is open for everyone. More than great music, Gardenia will also raffle off special packs of its products to viewers. Be part of it now and register here. Exciting prizes are at stake!
Momi Berlin Directory
Gardenia Facebook