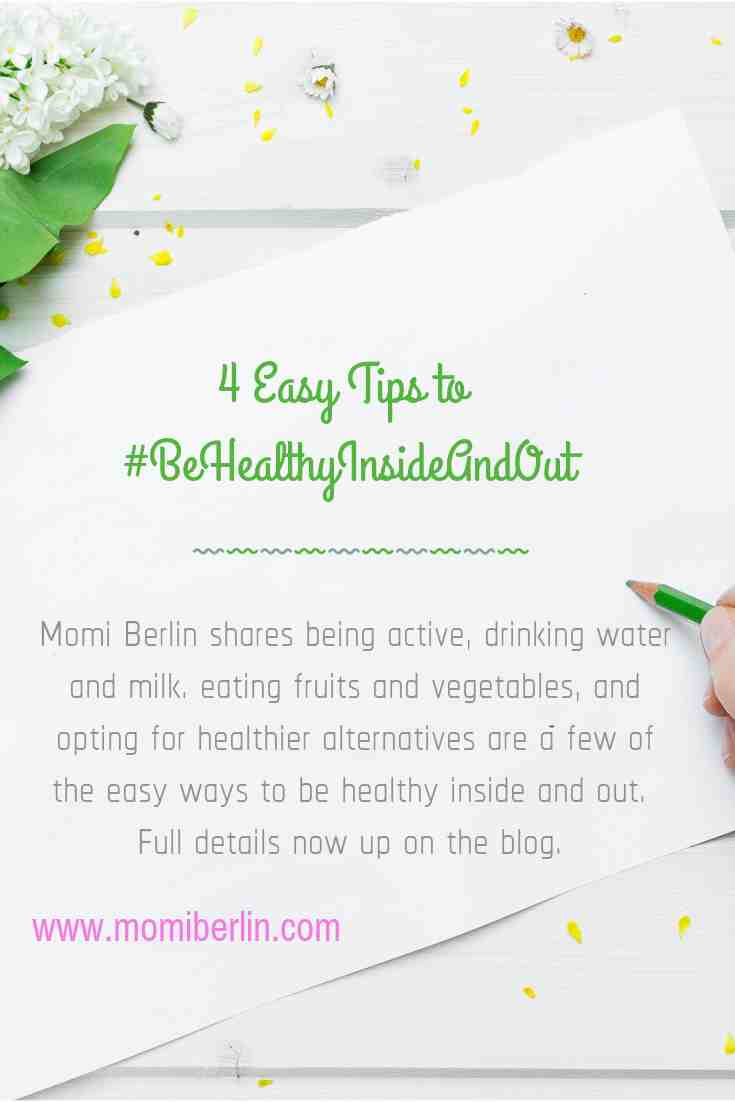 This 2019, my husband and I vowed that we will give healthy living greater importance. We are now in our 40s and in about one to two decades from now, we might be leaving this world. But before that, we would want to give our kids a stable foundation, and to do that, we need to be healthy to at least add more years to our life.
Let me share with you the four programs we commit ourselves to do towards a healthy lifestyle.
Be active
The husband told me that we only need at least 60 minutes of physical activity each day to make us 'huff and puff.' Though sweating can be embarrassing, it also has some benefits to our health. He mentioned to me that an almost a liter of sweat the body produces each day is enough to strengthen the immune system and even give us a healthy-looking skin.
Regular house cleaning and playing catch with the kids are ideal activities for me that may help strengthen my muscles and bones and at the same time give me that needed sweating. Husband's regular construction activities, on the other hand, help him sweat and feel good after. To encourage the boys to do some physical activities, too, we make time for park visits even once a month or twice in a quarter.  Going outdoors is also a good way to catch some Vitamin D which our body needs to absorb calcium and promote bone growth among other benefits.
Drink water and milk
Still, water is the best way to quench our thirst. Water doesn't have added sugar usually found in soft drinks and other sweetened drinks. Thus, we always encourage the children to prefer water over other drinks. We do this by setting as a good example especially if we dine out.
We also encourage the children to drink reduced fat milk. More than as a nutritious drink, milk is a great source of calcium which is important to build and maintain strong bones. Likewise, calcium helps the heart, muscles, and nerves to function properly.
Eat more fruits and vegetables
Fruits and vegetables are proven to boosts vitality as well as help reduce the risk of various chronic diseases. Thus, in our household, we always aim to eat two servings of fruits every day. As for the vegetables, we encourage the family to have at least five servings each day.
As the family's cook, I often put vegetables and fruits in each dish. I also make it a point that we have fruits on our table, too, to encourage the kids to appreciate eating them. If the toddlers, for instance, do not like a serving of fruits and vegetables, I make shakes instead. With that, they still have their daily dose of nutrition.
Opt for

 

healthier alternatives
I confess I eat chips even in front of my children. I must have influenced them to love chips. So instead of suppressing their craving for chips, I then encourage them to select healthier alternatives. Such are snacks that are based on fruits and vegetables. I also told them if they can opt for those whole grains instead. Likewise, chips with reduced-fat dairy products are considered one of the healthiest choices. We also limit eating cakes and chocolates as these put on excess weight than health. As for drinks, if they love milk tea, they may consider chamomile tea or matcha instead.
#BeHealthyInsideAndOut
More than the daily physical activity, good eating habit also contributes to a healthy life. As munching on chips in front of the television set can be real tempting, we can however still enjoy our chips and movie watching minus the guilt. There are a lot of healthy chips readily available. Same with supplements and vitamins, these are easily available over the counter or via online shopping. And one convenient way to have these is through Watsons.
As it can be a challenge for families like us to maintain a healthy lifestyle with the many distraction and unhealthy habits, it is still possible to achieve health, inside and out. Glad to know that Watsons is one with families who strive to live healthily by offering a wide range of vitamins and supplements, natural oral and bath care, and over-the-counter medication.
How about you, have you decided to live healthy, inside and out? If not, when will you start? It feels great to look and feel good. How about starting a healthy lifestyle now.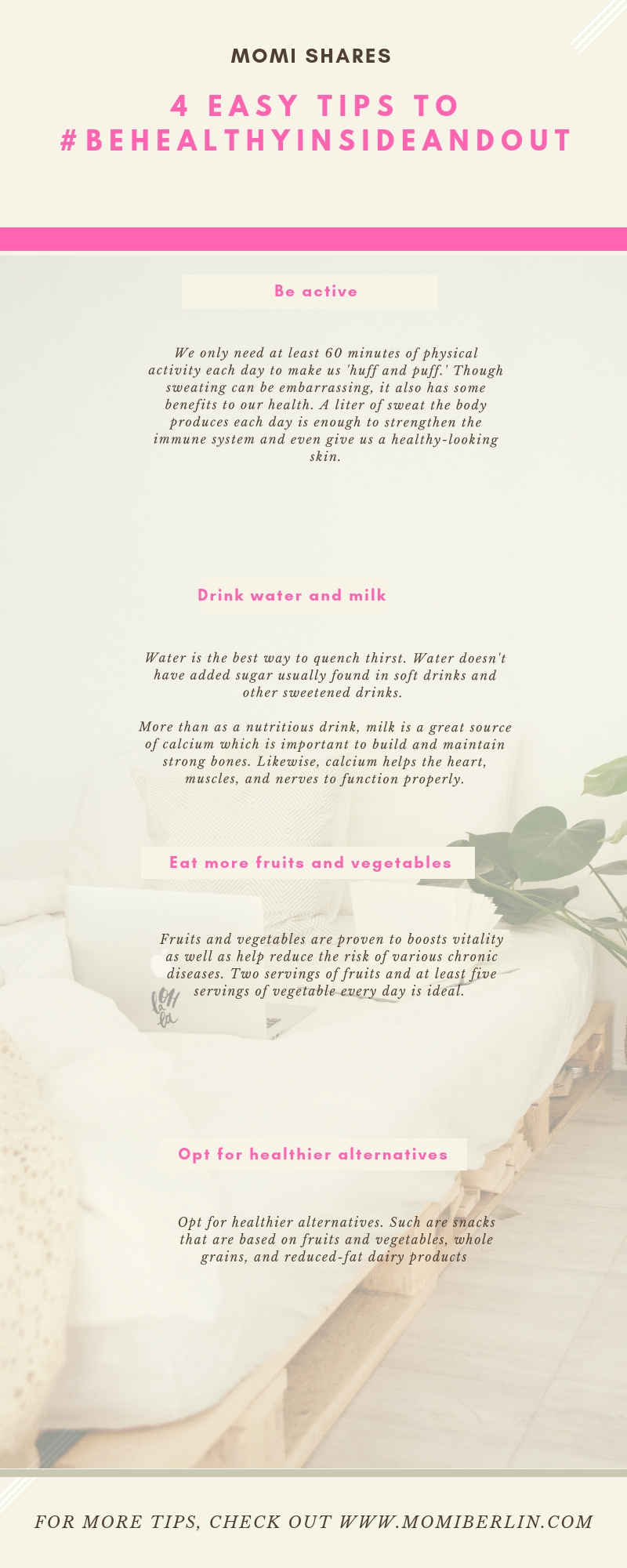 Momi Berlin Directory