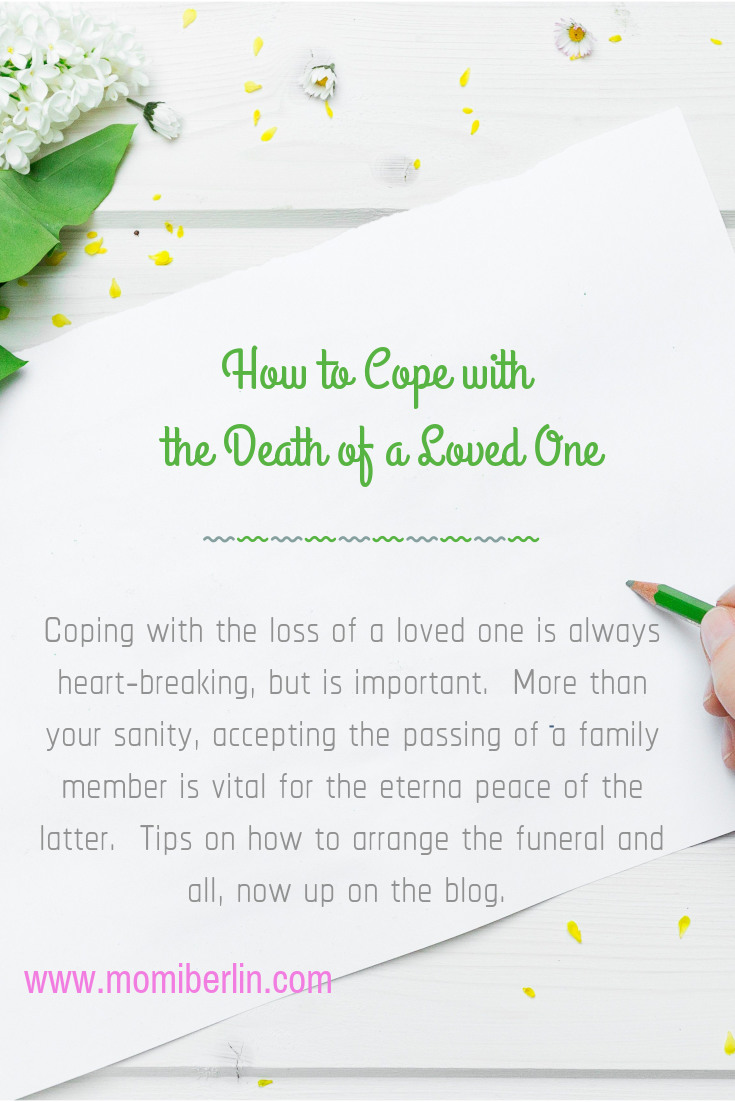 This may not be a beautiful read for some, but this is something – I believe – a practical guide to consider.  It is inevitable. Death will happen, and it is prudent to be at least ready when the time comes.
Coping with the loss of a loved one is always heart-breaking for both you and your whole family. During this painful period in your life, it is essential that you know what is going to happen next in the following weeks and months.  This is to find a way through it without leaving you emotionally scarred.  Likewise, such an issue will help you deal with the practical arrangements involved when someone passes away.
How to plan the funeral

How you can seek compensation for your family

How to constructively deal with your grief
Plan the funeral
The first thing you will need to deal with alongside your grief is how to plan a funeral.  This is important for you and your family to have the chance to say goodbye properly. This is also a practical step you can take to cope emotionally with the process in a constructive way.
Find out if your loved one had any funeral plans in place already so that you can follow their instructions

Talk to the funeral director about the order of service, the inclusions and in what order

Post an obituary in the local newspaper to make sure everyone who wants to pay their respects knows where to go and when
Know the cause of death
If your loved one has died unexpectedly or the cause is not yet known, an inquest is fitting to find out what has happened to him. If it should come to light that the death could have been preventable (for example, having been caused by medical negligence), then you can begin seeking justice for fatal accident claims. The best way to do this is to find a reputable solicitor that specializes in these types of claims.  They can provide expert advice to help you make the right choices about how to move forward and what legal rights you have.
Pursuing a claim is an important thing to do as the money your family could win will help with:
The loss of extra income

Funeral costs

Grief counseling
When a member of your family dies in such a way, the least your family deserves is the financial peace of mind to grieve.
Help from a professional
When dealing with a situation like this, you need to know how grief counseling can help you. Even if you initially don't believe you need it, or as in many cases are too proud to reach out for help, there is no shame in taking proactive measures to safeguard your mental health.
Even if the person who has passed away was sick for a long time, it is still nearly impossible to mentally prepare for the loss of the person you love.  The anxiety, griefing, and hurt may lead to feelings of stress and panic, alongside the expected sadness of them passing. Getting a professional to guide you through this turbulent time will help your family come together, rather than fall apart.
Cope With the Death of a Family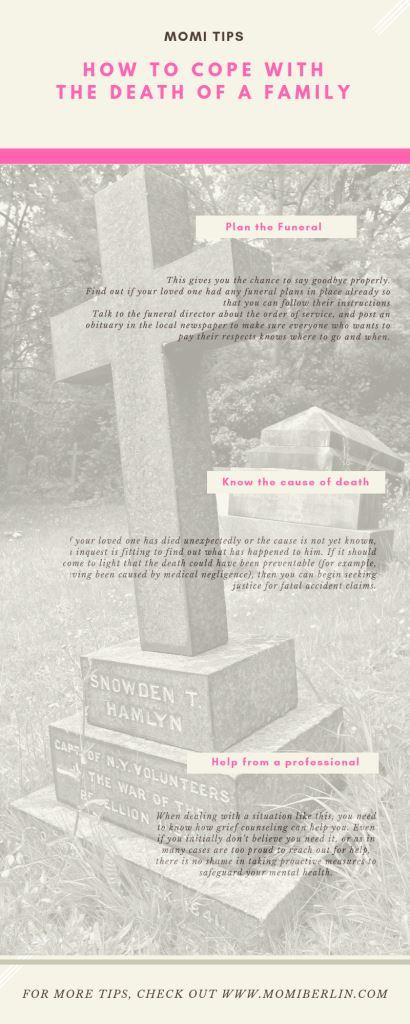 Coping with the death of a loved one can be difficult, but it is something important.  More than for your sanity, accepting the passing of a family member is vital for the latter's eternal peace.
We hope you find this article helpful.  And we wish that no such thing happens to your family in the near future.