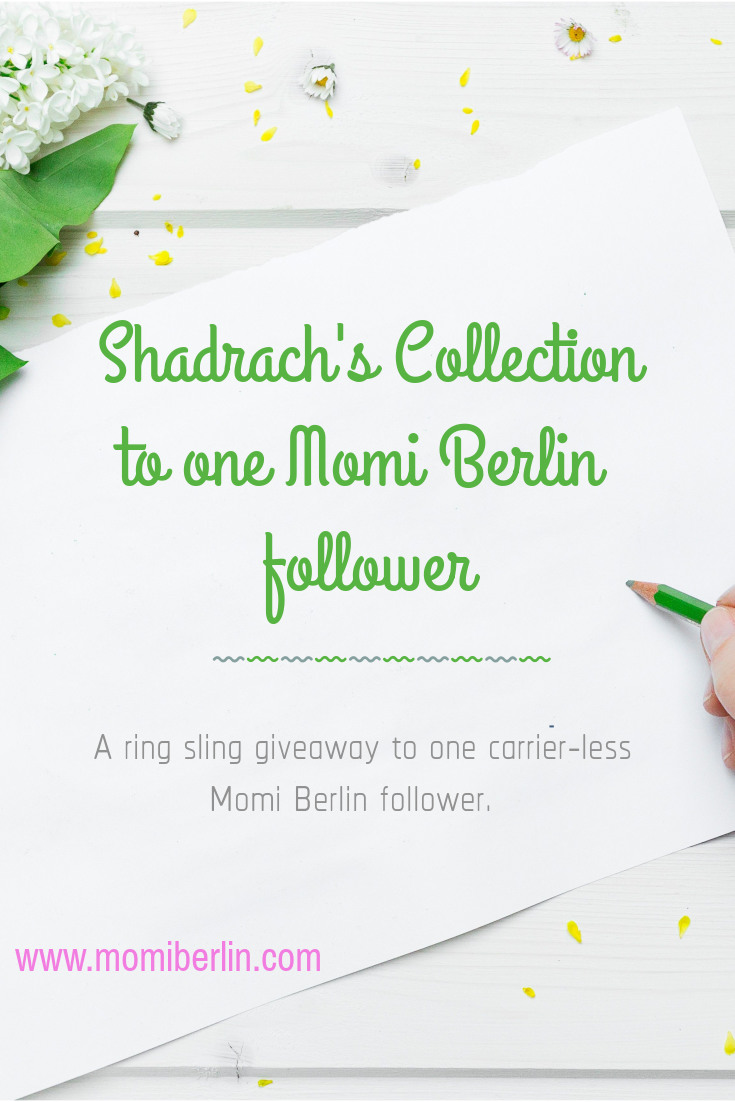 I know a brand which becomes a  successful business not merely because of its stunning offerings.  A lot of moms and even dads are seen wearing this brand because its purpose is seen and felt beyond its beauty and exquisiteness.  I am talking about the Shadrach's Collection.
Shadrach's Collection quality
I own two pieces of Shadrach's Collection.  One is a ring sling and the other one is a wrap.  Both are beautiful, breathable, and created with excellent quality.  The color is vibrant too and surely, anyone who sees one wearing any of them would be impressed. 
Shadrach's Collection first impression
I wear my son using these carriers.  And many times I get praises because the fabrics are uniquely beautiful.  More than that though, people are impressed with seeing my baby next to my chest all snuggled in and secure.  They believe that this promotes bonding.  For me,  it makes breastfeeding easier.  It also helps me make my son fall asleep quickly in a sling or wrap as I walk or rock him.   But most importantly, it gives me easy access to kiss my son whenever I want to.  
Shadrach's Collection community
That's what makes Shadrach's Collections a success.  The brains behind the collection, Ms. Jen, knew of an idea and made it happen.  She has such kind heart that she involved local weavers as partners, giving them income and at the same time, confidence in themselves.  Yes, all of Shadrach's Collections are weaved locally, ensuring quality and beauty under the careful supervision of Ms. Jen.    
As Ms. Jen opened her business, she made sure she has a good product.  She then created a  community and such community is a powerful endorsement in itself because surrounding her and her collection are fellow moms and babywearing enthusiasts. 
Shadrach's Collection expands
Shadrach's Collection is open to everyone, and the world is there to take and accept it because the brand isn't too hard to accept after all.  With such good brand, there is always someone to take it and believe in it.  
We belong to the community of Ms. Jen.  And we invite you to take a look at this community.  A place where babywearing moms converge and believe that behind a baby carrier is a happy parent and an equally delighted child.
It is hard for us to give the ring sling we got from Shadrach's Collection.  But Ms. Jen's generosity is so inspiring that pushes us also to share this blessing.  We believe one wrap is enough to carry our son.  The ring sling we got will undoubtedly be more fitting to a carrier-less mommy.  So we are giving it away (color orange in the photo below).
Momi Berlin page
We created Momi Berlin because of our love to share personal narratives, thrilling discoveries, and mommy tips. We always aim to make daily life the happiest through sharing our thoughts and discoveries.  We invite you to be part of Momi Berlin and together, share personal narratives about life, discover brands, and learn smart tips from each other.   
Mechanics to win a Shadrach's Collection ring sling
1.  Follow Momi Berlin Facebook page.  Comment on the Shadrach's Collection giveaway announcement on Facebook a photo of your little one and why you deserve the ring sling.
2.  Follow Shadrach's Collection Facebook page
3.  Share and tag friends about this giveaway.  Use the hashtag #ShadrachsCollectionxMomiBerlin
4.  This giveaway will run until we've met our target 5K mark on either Instagram or Facebook  
5.   We will make an announcement via Momi Berlin page so make sure to set in your notifications setting SEE FIRST Momi Berlin  
6.  Momi Berlin will shoulder shipping fee within Metro Manila.  Those who would like to participate but live outside Metro Manila may still join but kindly shoulder shipping fee.  This giveaway is open to all Momi Berlin followers nationwide.  
OR you may also join the giveaway via Instagram
1.  Follow Momi Berlin on Instagram. 
2.  Re-gram Instagram photo of Momi Berlin in Shadrach's Collection and tag friends.  Tell us why you deserve to win the Shadarach's Collection ring sling.  Use the hashtag #ShadrachsCollectionxMomiBerlin
Thank you and let us grow this community that only aims to bring happiness and love.