Firstborn taught this mother to make accessories using a paper.  Curious at first, Second son tried a few pieces until he joined us in firstborn's project making activity.  After a few hours, we congratulated ourselves for a job well done! That afternoon, we were able to make some decent paper necklace and bracelet.
Paper necklace and bracelet materials
colored magazine pages
scissors
glue
walis tingting
string garter
necklace hook
Paper necklace and bracelet steps
1.  Cut magazine in long strips with one end pointed and the other one wide.
Firstborn was so careful in everything that he even marked the paper to guide him in his cutting.
2.  Roll the wider side of the paper in a walis tingting.   Dab glue to make it stick.
Again, dab a small amount of glue at the end of the paper for a tidy finish.
3.  Slide the paper beads off the walis tingting.  Do as many paper beads as you can or depending on the desired length of your paper bracelet and necklace. We have estimated a six-inch worth of beads for a seven -inch wrist.  For the necklace, we just doubled the number.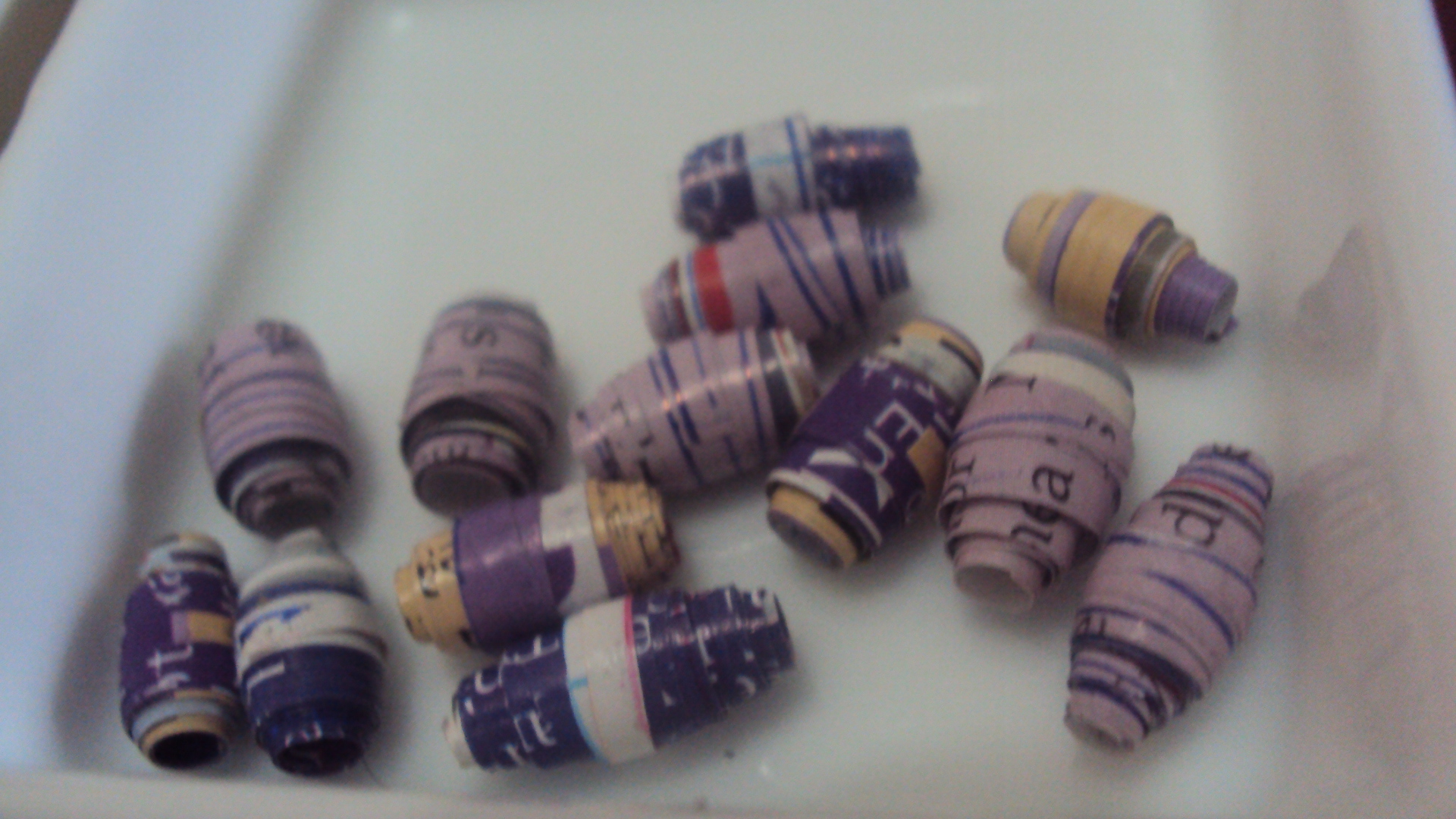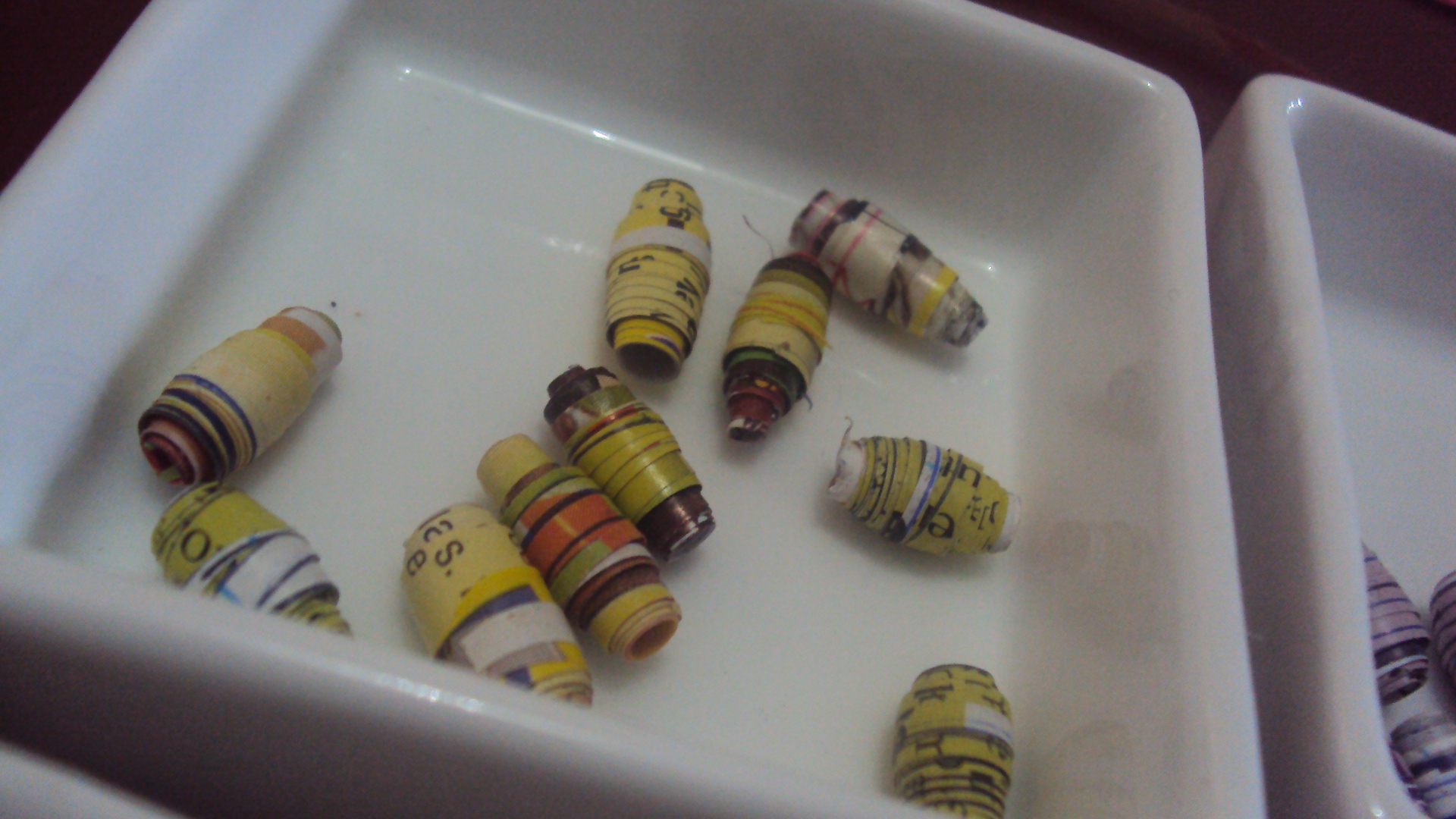 4.  Lay out your design.  Then start stringing the beads.  We started at the other end of the hook until filled with paper beads.  Then we added a few little charms to add character. Firstborn's teacher warned his students not to use any plastic or metal beads.  small pendants though are ok.
5.  Coat the beads with colorless nail polish to seal it up and give them some shine.
The paper necklace we made.  I donated my star semi-precious stone to Firstborn.  He suggested that we use it as a pendant.  We bought the hook at The Expressions.
We were done with firstborn's project, but it's a shame though to submit the paper accessories in a plastic thus we made a necklace case.
Luckily, we have small boxes in our craft drawer.  We cut a foam, covered it with a coupon bond and made it as the "bed" for our accessories — just like the usual thing we see in jewelry stores.
The children encouraged this mother that they make more necklaces and bracelets  and sell them after. I told them that we need to polish our work first and from there, we decide if we can make money from our paper accessories.
Hope you like the paper necklace and bracelets.  It's fun to make these with your kids so why not try it now!
Enjoy!
September 30, 2o12.   This momi compiled and decided to share some of the school projects made by her boys.   She believes that this school projects may help other students with their research.  It has always been this momi's intention to offer help the best way she can.