I saw a few pages of second son's Civics and Culture book all plastered with scotch tape.
This mother smiled.
 My nine-year-old boy is showing signs that he can now take care of his things.
Second son might have unintentionally ripped the book's pages.  He put the pages together using a scotch  tape– a usual practice we do whenever their books got mess up.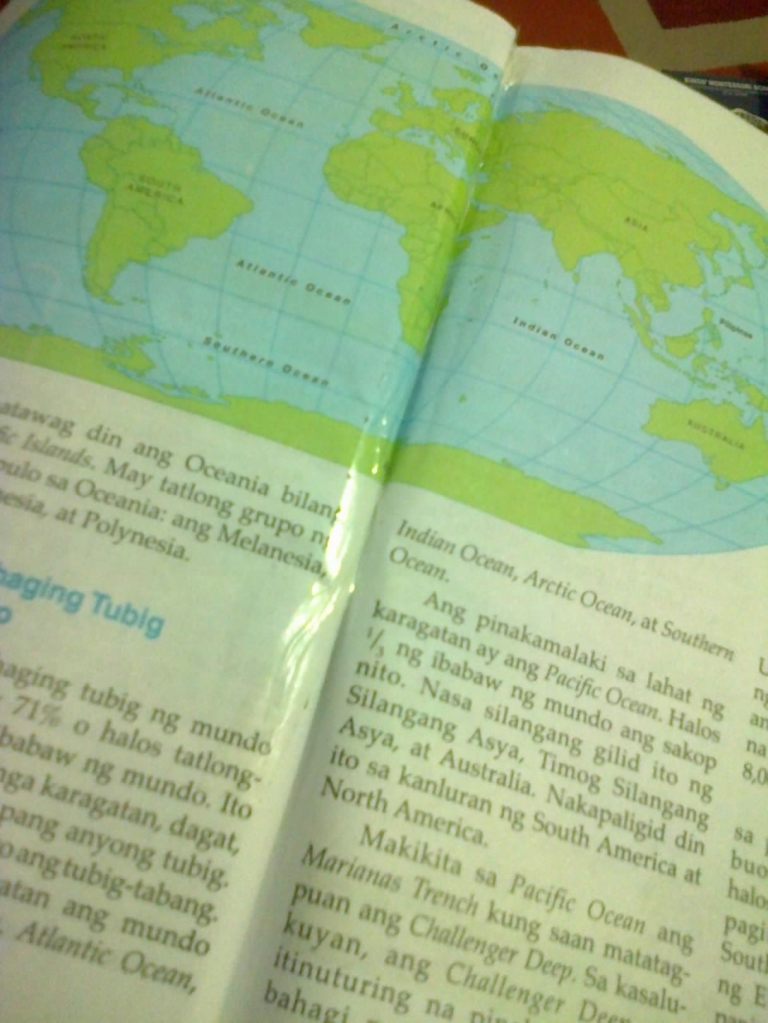 And this kind of simple act is a big-time achievement for this mother.   There were so many times before that I would remind the kids to look after their things specially their notebooks and books.  The boys would always be careless with their books.  There would be folds on the corners of the pages;  some of their books would be all dried up and the pages crumbled because of water spills.  This time, though, second son was the one who put scotch tape on his book .
Our children may grow responsible if we parents lead by example.  And it is now paying off.  Finally!
* July 16, 2013/ More writings inside my knickknack box to constantly remind me that leading by example is possible.