I was a bit disappointed.  Bunso mentioned last night he had a Math Project due for submission the following day.  We only had a few hours to finish the subtraction flash cards.
But I hate myself more.  I didn't even check my boy's school bag for any assignments or projects.  I was too confident that at age eight, Bunso would be responsible in his schooling.
Anyway, even if I told Bunso I will not help him, I, together with his two brothers, assisted in creating the best math flashcards ever.
We used molding clays, paper clips, yarns, and stickers instead of regular markers and cut-out numbers.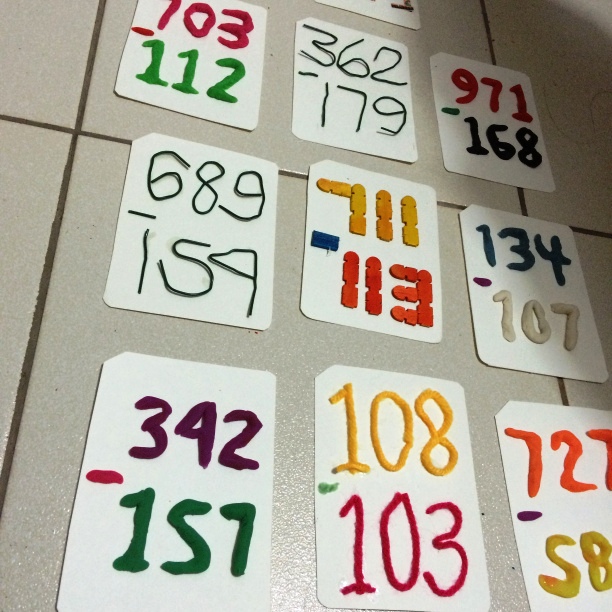 * (October 2014) I compiled and shared some of the school projects made by my boys in order to help other students with their research.  It has always been this momi's intention to offer help the best way she can.