Second son needs a new pair of prescription eyeglasses so a visit to his optometrist is a must. Our baby joins us as he might be needing me anytime. I stopped pumping two weeks ago because 1) the little boy suddenly does not want to drink breast milk from his feeding bottle anymore, and 2) my 10-year old breast pump decided to retire on its own.
After my boy's eye check up and some eyeglasses fitting, I asked my 12-year old boy to check the bookstore as I visit a nail spa to have my ingrown removed. My right big toe has been hurting for weeks already.
As I dip my feet into the warm water, my baby then asks for milk. So while I am having my nails fixed, I nurse my little boy.
Breastfeeding in public has always been a hot issue. And though public breastfeeding is accepted in many places, still, there are a few people who oppose this practice. For them, breast is a very private part of a woman's anatomy and exposing it in public is morally unacceptable. They even equate public breastfeeding to nudity. I, too, thought before that breastfeeding in public is inappropriate.  But now that I have our Yael, I have come to realize that public breastfeeding is such a noble act that any mother should not be ashamed of. The baby needs milk and if not given, he might start to fuss and cry.
For a mom who still feels awkward unbuttoning her blouse in public and nurse her baby, a nice way to tame that public breastfeeding jitters is to put a nursing cover or blanket. Or she may opt for a poncho or a shawl that may cover her breasts and her baby while enjoying his milk.
So while I am having my nails done, my little boy enjoys his milk without him or this mother worrying about prying eyes. I have my nursing blanket to cover me and my baby.
There are a lot of breastfeeding shawls in the market
. I have two; my husband bought me a nice flowery poncho while I got the other one online at TINY TOTS.
TINY TOTS specializes in affordable yet chic baby items and nursing wear. It has fashionable nursing covers that both offer a great sense of style and discretion. I prefer to use my TINY TOTS cape than the one my husband bought (I do not intent to hurt your feelings, dear husband) as it creates a more homey cocoon for my baby. I could easily look down and have my own private view of my baby feeding. It is very light weight and has a silky feel as well.
So for moms out there who will be doing an errand with their babies in tow, always bring with you a nursing cape. This cape will give you the freedom to breastfeed or even pump (if the need arises) whenever and wherever.
Happy breastfeeding!
By the way, compiled here are some of our breastfeeding sessions outside the small house and I aptly titled it —
WHERE'S THE BABY?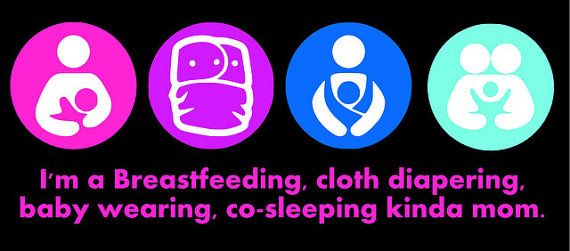 * My darling Yael is now nearing to nine months and I am still breastfeeding him.  I bring him with me in almost anywhere I go and we always have with us our cape.  When I feel he is hungry, I breastfeed him.  Gone are the days when I feel nervous and ashamed about unbuttoning my blouse in public.