Firstborn and I ate at Wicked Kitchen last Saturday.  And I was not impressed with the interiors.  I even asked my son if he wanted to try other diners. Good thing the food attendant was courteous and amiable.  So I returned the favor and stayed.
I ordered for  Seafood Aglio Olio and it was  scrumptious. It had generous servings of squid slices and shrimp — much to my delight.  I also commended the Wicked Kitchen's thoughtfulness for letting their customer choose the pasta she wants for her order. For the seafood pasta, I preferred penne.
I paired my penne seafood pasta with a glass of kiwi fresh juice and it was, for me, a perfect choice.  Again, I was not able to retrieve my photos from the phone.  Kinareer ko pa naman ang pagkuha before even tasting the food and drinks 🙂 .
Even firstborn's Ex's Lasagna was appetizing by just looking at the dish. He wolfed down the lasagna in minutes, confirming my impression that the lasagna was indeed delectable.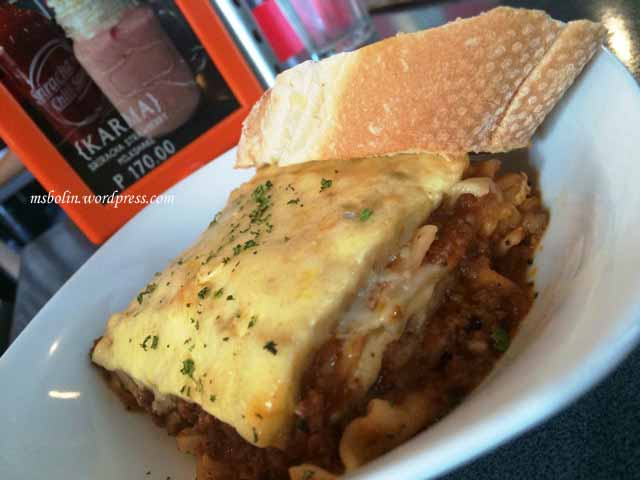 Since we came in at Wicked Kitchen to celebrate Firstborn's academic achievement, we ordered another dish to tame our hungry stomach.  It was already past 11am and we only had a quick breakfast at home.  We ordered Bangers N Mash,  a Hungarian sausage meal served with mashed potatoes, sauteed onions, and beer gravy.  We also had Nachos with quezo melt dip.  Both were appetizing.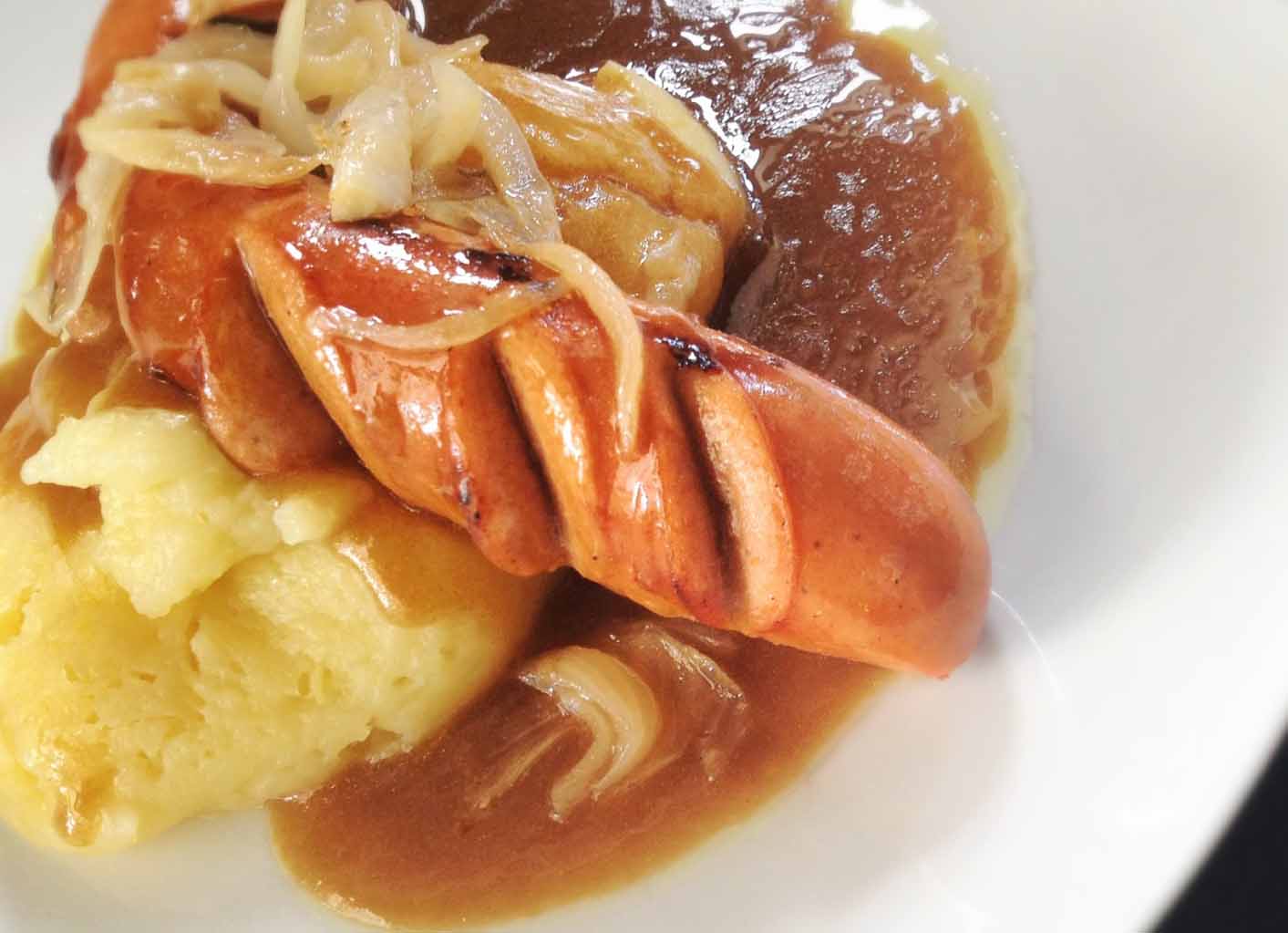 My firstborn's all-time favorite is crepe so I was right when he ordered Wrath, a mango crepe with vanilla and spicy nutella.  He asked me to have a taste of the dessert and it was delicious though too sweet for my taste.  To balance off the sweetness, the crepe had a little hint of spiciness.  My son loved it even more.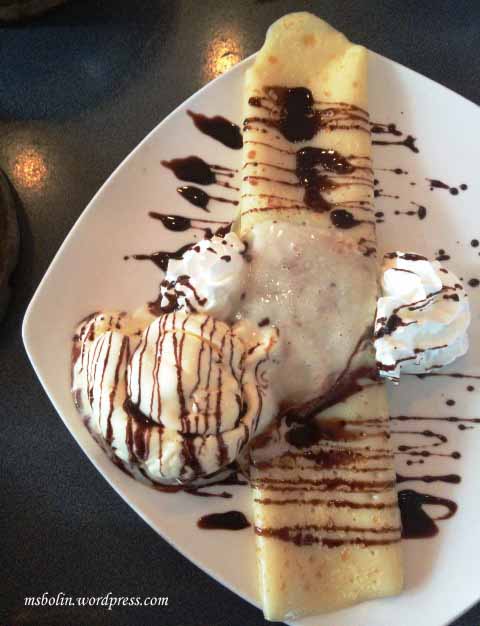 All of Wicked Kitchen's desserts are named after the seven deadly sins.   Also known as the capital vices, the seven deadly sins include —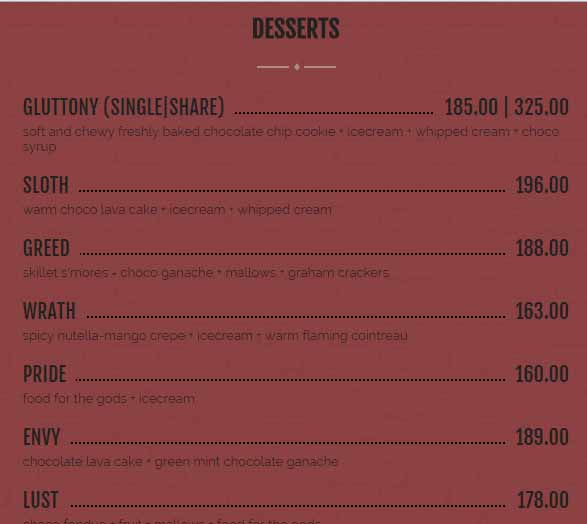 They are said to be the origins of vices and believed to destroy the life of grace and charity within a person. Perhaps, true.  And Wicked Kitchen's decision to name their desserts after these sins may be doing them some favors.  Most of the customers would be asking for the desserts than the main dish and they are all willing to commit the "sins."
After our Wicked Kitchen stay, my son thanked me for the treat.  He requested that we come back and bring with us his brothers, perhaps he would like to share the guilt of having too much sin errr– sugar.  For this mom, I guess Wicked Kitchen's sinful desserts are really worth skipping that diet thus named as such.
Wicked Kitchen is located at 2nd floor 189 Maginhawa Street, Sikatuna Village, Quezon City.  It's the tall building just in front of Snacks and Ladder.
So how about visit Maginhawa Street and commit some  "sin".