In the heartwarming journey of young Yael, I uncovered a world of profound wisdom hidden within the innocence of an eight-year-old boy. His tender soul touched the deepest corners of my heart, leaving me in awe of the remarkable depths of a child's understanding.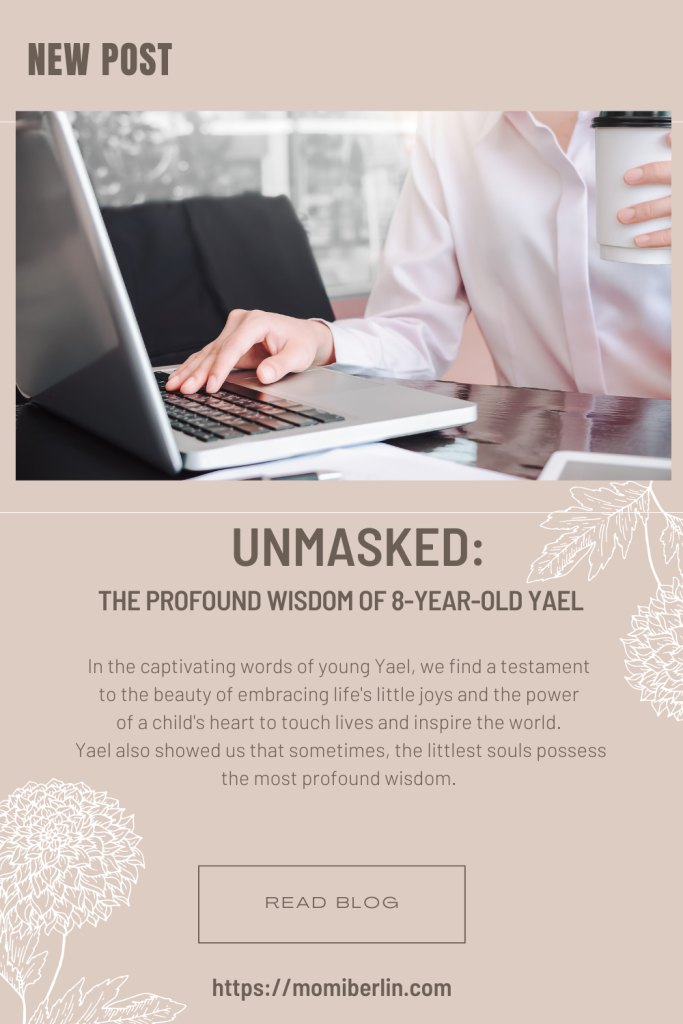 The Search for Inspiration
As I pondered whom to interview for the "UNMASKED: The COMCO Mundo Write to Ignite Season 3," my eyes fell upon Yael. Something about him, an aura of compassion and curiosity, drew me in.
We embarked on our little date at the cozy "diner with shelves lined with books." Yes, that was how Yael described the place.
The little man's eyes widened with excitement as he devoured his favorite lasagna, savoring each bite with delight. After the meal, he asked with earnest eyes if he could pick a book from the shelf. "Of course, you can," I said, feeling the magic of the moment already weaving its spell.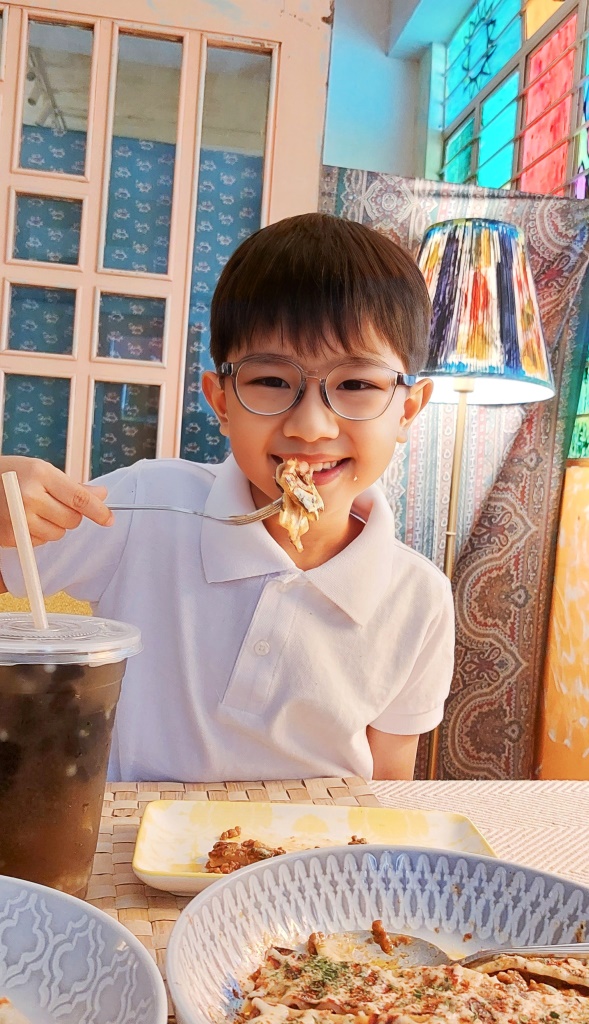 The Power of Stories and Imagination
As Yael reached for a book from the shelf, his eyes sparkled with joy and anticipation. The book's pages held a world of possibilities, and at that moment, I saw the magic of stories coming alive within him. It was as if he could feel the brave characters, the kind souls, and the resilient hearts leaping out from the pages.
With a gentle smile, I asked Yael about his favorite book. His face lit up like the morning sun as he said "The Brave Little Caterpillar" with pride. "I love the book because it shows how even the tiniest creatures can turn into something beautiful," he said. It was evident that stories had become a treasure trove of wisdom for him, each narrative a stepping stone in his journey of understanding life's profound lessons.
Yael also found solace in a tale of the little caterpillar that mirrored his own journey of transformation and resilience. "The lesson is that even when you feel small, you can still become something strong, like a butterfly. It taught me to believe in myself." With each turn of the page, Yael's belief in the power of inner strength blossomed, instilling in him the courage to face life's challenges with unwavering determination.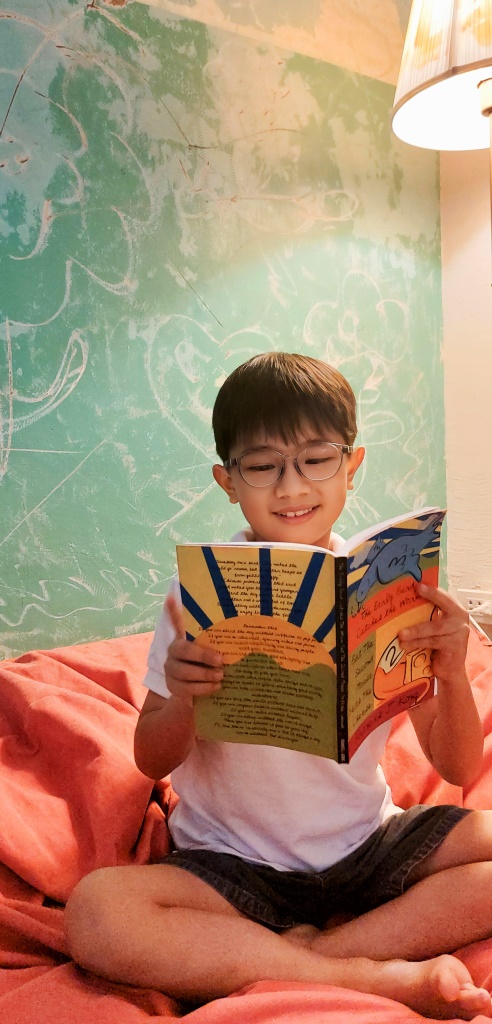 Dreams of Building Homes and Hearts
In between sips of his favorite drink, Yael shared tales of visiting the construction site with his father on school breaks. His little heart resonated with the sounds of hammers and the sights of blueprints, igniting a dream to build not just houses but hearts as well. "I want to build homes for people who have nowhere to go," he expressed with sincerity, touching my soul. It was clear that Yael's dreams were not limited to bricks and mortar. There were fueled by an innate desire to create a world where love and compassion flowed abundantly.
"If I had one wish that could come true," Yael began with a glimmer in his eyes, "I would wish for everyone to have enough food to eat every day. When we're hungry, we feel sad, and I want everyone to be happy and healthy. I wish no one would ever go to bed hungry." His innocent words carried a weight of empathy that seemed to echo through the depths of my soul. At that moment, I felt a lump in my throat as tears of pride and humility threatened to escape my eyes.
His words about no one going to bed with an empty stomach echoed in my mind. It was as if he carried the weight of the world's hunger on his tiny shoulders. His genuine concern for others touched the deepest corners of my heart. There, I knew that this young soul possessed a level of compassion and empathy that surpassed his years. Those words of wisdom also made me further dig more about this little man's most profound thoughts.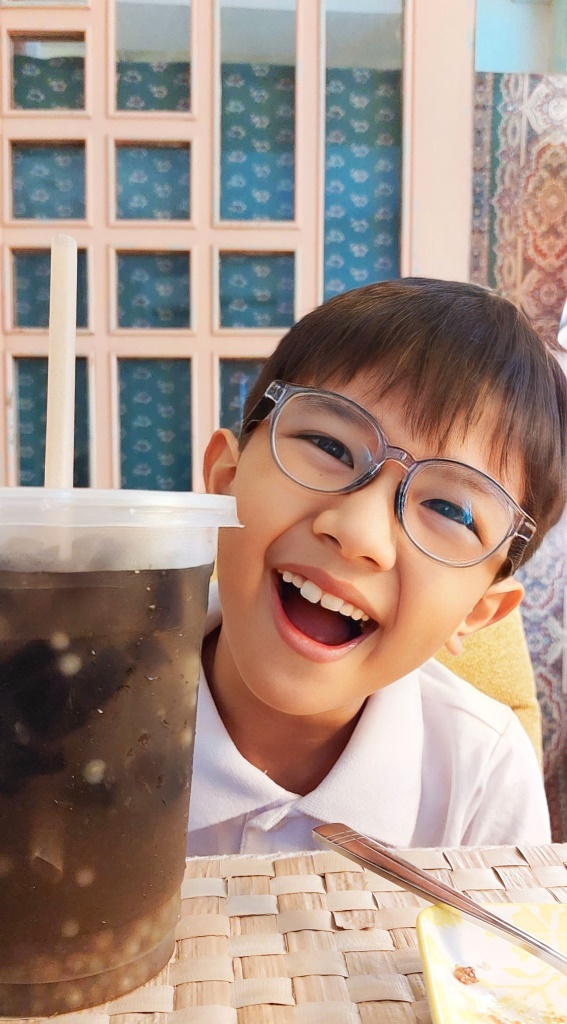 Finding Bravery in Small Acts of Kindness
As Yael and I chatted, it became evident that kindness was an intrinsic part of his character, most likely woven into the fabric of his being. Beyond the playground, he extended his caring heart to the very heart of his home.
I remember that one evening, as the sun dipped below the horizon, I witnessed Yael sitting with his little brother at the study table. He helped his sibling with homework with gentle guidance, ensuring his brother understood each concept before moving on. His encouragement sparked a newfound enthusiasm for learning in his brother's eyes.
When a little kitten named Kuro joined his family, Yael's heart swelled with compassion for the tiny newcomer. I watched in awe as he made her feel comfortable and safe, patiently cuddling her until she nestled in his arms. "You're not alone anymore, Kuro. We love you," he whispered, and the kitten purred in contentment as if sensing the warmth of his love.
In these simple acts of kindness, Yael embodied the essence of compassion, reminding us all that the greatest gift we can give is our time, love, and understanding.
Talking to this young man made me imagine that his heart would glow with warmth every time he could help others. "Helping others makes my heart feel warm," he explained with a smile that could melt the coldest of hearts. "It feels good to see someone smile because of something I did. Helping is important because it's like giving a piece of your heart to someone who needs it." His words embraced the core of human connection, highlighting the profound impact of even the smallest acts of kindness.
The Heart of Compassion and Empathy
To Yael, making the world a better place was not a far-fetched dream but a tangible reality achievable through acts of kindness and love. "If everyone is kind and helps each other, the world will become a better place," he said, his voice unwavering with purpose. "We should plant trees, take care of animals, and share food with those who don't have any. Small acts of love can make the world shine brighter." In his words, I found a profound conviction that the path to a better world lies within each individual's heart.
In a world where voices sometimes get lost in the chaos, Yael's message to spread love and kindness like a big family resonated deeply within me. "I would tell everyone to be kind and love each other," he shared with an earnestness that seemed to transcend time and space. "If we all help each other, the world will become a better place with no sadness, only happiness." His words carried a deep sense of hope, a hope that was rooted in the belief that each individual holds the power to ignite a ripple of positive change.
As I reflect on the lessons learned from this little sage, my heart overflows with gratitude for the wisdom bestowed upon the boy's tender soul. Yael's compassion and empathy serve as a beacon of light in a world that sometimes forgets the beauty of human connection. In his young heart, I see the potential to inspire and heal, build bridges of understanding, and create a future filled with love and kindness.
In embracing Yael's compassion and empathy, I am reminded that the true measure of a person's character lies not in their achievements but in the depth of their compassion and the sincerity of their empathy.
The Art of Listening and Understanding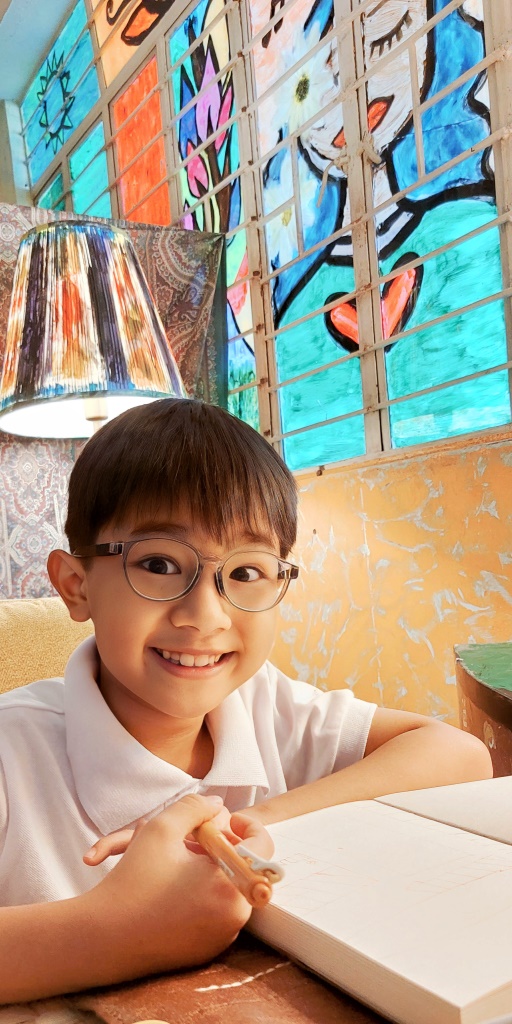 As our conversation delved deeper, Yael showed me that listening is the cornerstone of understanding. In a world where ears often turn deaf to one another's voices, Yael's words became a beacon of unity. "When we truly listen, we understand each other better," he said with a gentle wisdom that left me in awe. Then an incident flashed through my mind when Yael patiently listened to his friend's worries. He was there to offer a comforting presence without judgment. It was as if he understood the healing power of lending an ear.
A heart of Gratitude
As I listened to Yael share his insights, I marveled at the depth of his understanding, which stretched beyond his tender years. Yael's heart was an oasis of gratitude, finding joy in the simplest blessings. "I feel grateful when I have food, a bed, and hugs from my family," he confided, his eyes gleaming with contentment. "Gratitude is essential because it helps us see all the good things around us. When we're thankful, it's like wrapping the world in a warm, fuzzy blanket." In his expressions of gratitude, I found a gentle reminder to cherish the blessings surrounding us and embrace the beauty of the present moment.
It was nearly four in the afternoon when I told Yael the interview was done. To my surprise, he thanked me not only for the interview but for everything. His gratitude filled the air with warmth, and I knew that our hearts had connected in a profound way.
"Thank you," he said, "for letting me share my heart." And at that moment, I knew that the little boy sitting beside me held a gift – a gift of compassion and empathy that could change the world one small act of kindness at a time.
The Gift of a Son
And in the days that followed, Yael's words and actions continued to inspire me. He didn't just talk about compassion; he lived it every day. Whether helping a friend with schoolwork, comforting a sad classmate, or showing love and patience to his new kitten, Yael's kindness knew no bounds.
Through his actions, Yael taught me that compassion is a language of the heart that transcends age, race, and background. It is a universal currency that can heal wounds, bridge divides, and bring light to the world's darkest corners. He continuously reminds me that compassion is not just a fleeting emotion but a way of life – a choice we make every day to show love and care to those around us.
And I am proud to say that the little boy Yael is my fourth son. He is not just a child I interviewed; he is a treasure in my life, a source of inspiration. As his mother, I am humbled and grateful to witness his journey, which continues to unfold with each act of kindness, tender smile, and soulful word he shares with the world.
UNMASKED: The Profound Wisdom of 8-Year-Old Yael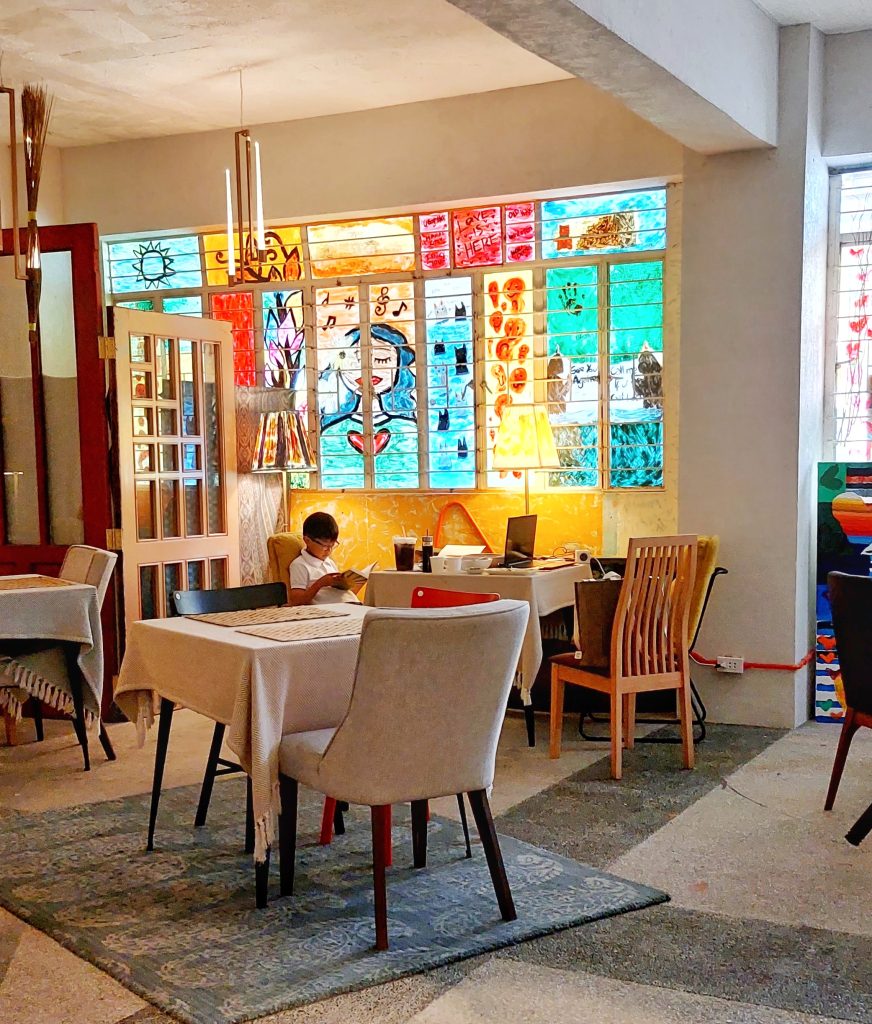 And so, in the captivating words of young Yael, he had not only provided the wisdom I sought for the article but had also gifted me with a profound lesson in the beauty of embracing life's little joys and the power of a child's heart to touch lives and inspire the world. His compassion and empathy are not merely fleeting emotions but an unwavering commitment to making the world a better place. Yael's wisdom is a gift that will forever shape the person he was to become – a beacon of compassion and empathy. He will remain a testament to the power of a child's heart to heal and inspire. The little man is also a reminder that, at times, the deepest life lessons come from the hearts of children. And most importantly, Yael showed us that sometimes, the littlest souls possess the most profound wisdom.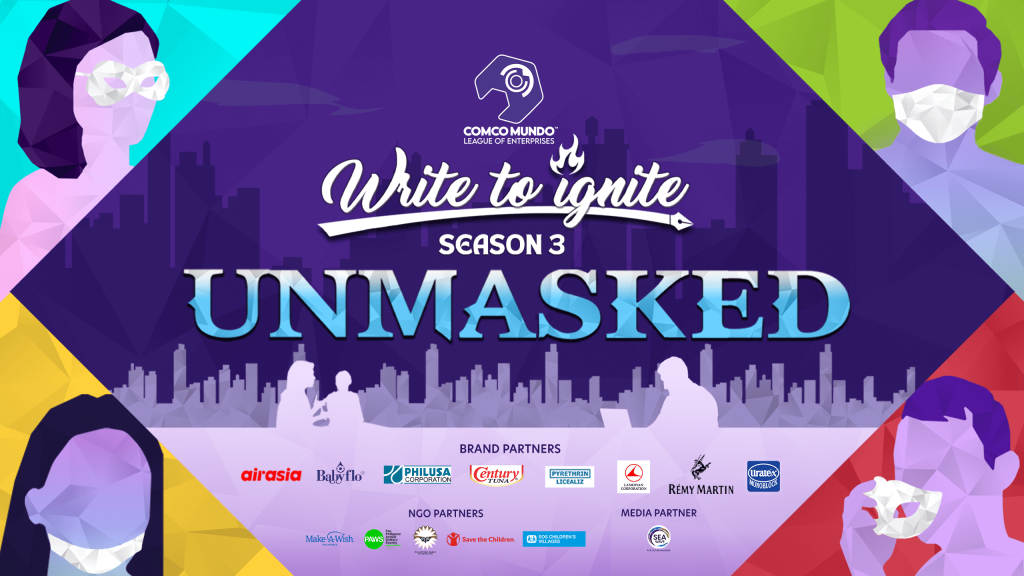 This story is an entry to COMCO Mundo's "UNMASKED: The COMCO Mundo Write To Ignite Season 3". The initiative aims to pull and collate powerful stories from the Philippine Blogging communities. "UNMASKED" aims to explore how each mask is a person brimming with hope and wonders to share with others, as well as why it is important to tell their inspiring journeys in life. The "Write To Ignite" Season 3 is made possible by COMCO Mundo League of Enterprises, AirAsia, Babyflo, PHILUSA Corporation, Century Tuna, Licealiz, Lamoiyan Corporation, Remy Martin, and Uratex as brand sponsors.