The first mega sale of the year is here! Introducing, Shopee 3.15 Consumer Day! And wait, there's more!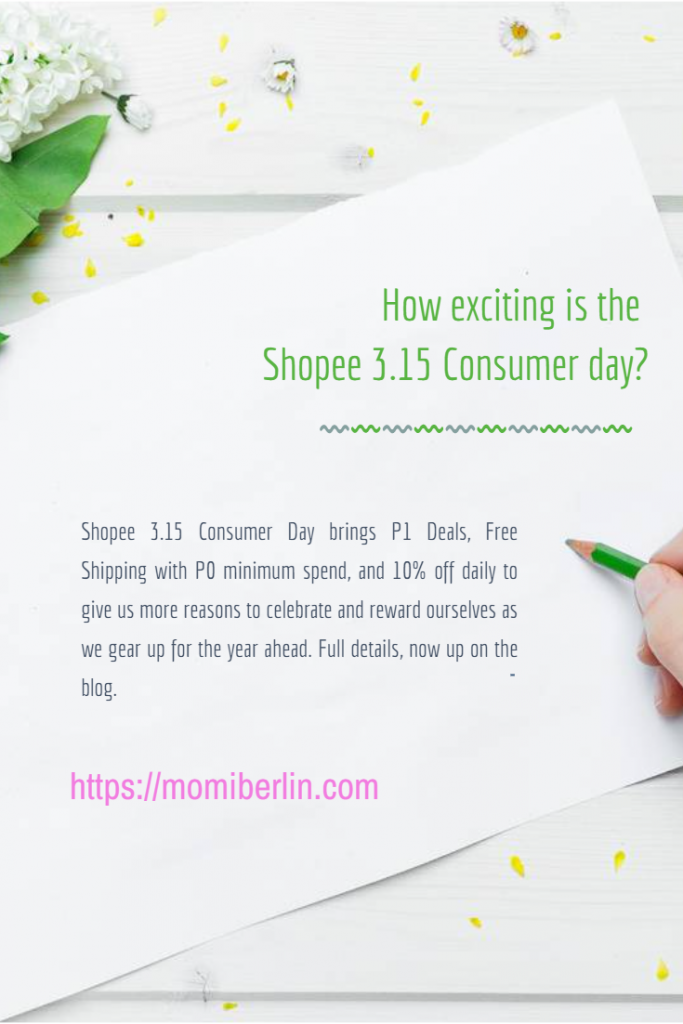 Shopee welcomes Primetime Queen Marian Rivera as its newest brand ambassador!
What to expect more during the Shopee 3.15 Consumer Day? ₱1 Deals, Free Shipping with ₱0 minimum spend, and 10% off daily to give us more reasons to celebrate and reward ourselves as we gear up for the year ahead.
Shopee, the leading e-commerce platform in Southeast Asia and Taiwan, pioneers the 3.15 Consumer Day in bringing more value and joy to all its shoppers. In addition, Shopee will launch its #ShopeeCelebratesYou campaign. This brings more cheers to users across the 3.15 period. Throughout the campaign, Shopee will delight us while we get the chance to win big prizes through our participation in various contests and activities across Shopee's official platforms.
Ms. Rivera stars in a new Shopee commercial for 3.15 Consumer Day. We can watch it here. The primetime queen will also appear in the 3.15 TV Special on Tuesday, March 15.
Martin Yu, Director at Shopee Philippines, affirms that Shopee users are always at the heart of their work. They are inspired to keep innovating new features, services, and campaigns that will continuously bring joy to their shoppers.
Celebrate You with bigger prizes, better deals
We can find almost everything we need in the most amazing deals on the Shopee app. We can also unlock bigger surprises on social media. How? We can win big at the new #ShopeeCelebratesYou campaign across Shopee's official platforms. At the 3.15 Consumer Day, we shoppers can stand a chance to check out our items for free when we share our shopping carts on social media.
We can also find and save more till March 15 with all these great deals:
₱1 Deals, Free Shipping vouchers with ₱0 minimum spend, and 10% off daily till March 15. New users have reasons to smile even more as they get to have free welcome gifts from Shopee and its brand partners.
This March, we can enjoy 20% cashback when we scan to pay at ShopeePay's partner merchants such as National Bookstore, Potato Corner, Puregold, The Generics Pharmacy, and more.
We can also checkout ShopeePay ₱1 Deals and redeem discounts in stores. We can also take advantage of 50% off on load across all networks and up to 100% cashback on bills payment.
How about a chance to win ₱100,000 when we send money to any bank or any Shopee user! With ShopeePay's free transfers feature, we won't worry about additional fees.
Expect more entertaining experiences with the new in-app game, Shopee Pets. Commencing on March 3, we can play the life simulation game to care for and raise our pets through daily activities. We even get a chance to win Shopee Coins, ShopeePay Credits, and more by just playing this new in-app game.
Discover new brands for You on Shopee Mall
This 3.15 Consumer Day is the perfect time to discover new brands and indulge our wishlist without waiting till the end of the year. With a thousand and more brands offering exclusive deals, there will be something for us at the Shopee's Mega Brands Sale. This happens only from March 3 to 15.
In the first two hours of March 15, we can look forward to storewide discounts from our favorite brands. Yes, there will be Midnight Brand Parade and Hourly Branded Price Drops! Some participating brands are Adidas, Deerma, Pampers, OPPO, realme, and Unilever Beauty. There will also be hourly price drops from Shopee Mall where brands will offer limited-time flash deals on their best-selling products.
Starting March 15, Shopee gives us greater convenience and value for money to discover new brands through the new Shopee Mall Sampling Counter. We can try sample-size products from best-selling brands and get a free voucher to purchase their regular-sized products. Participating brands are Johnson & Johnson, Uni-care, COSRX, Trizie, and AHC Philippines.
Are you a curious consumer? We can now look forward to welcome vouchers on our first purchase from our favorite brands on Shopee Mall.
Are you a brand loyalist? We can enjoy a more rewarding shopping experience when we sign up for the Brand Membership Program of our choice. Over 80 brands under the program will offer its members double the rewards points for purchases made on March 15.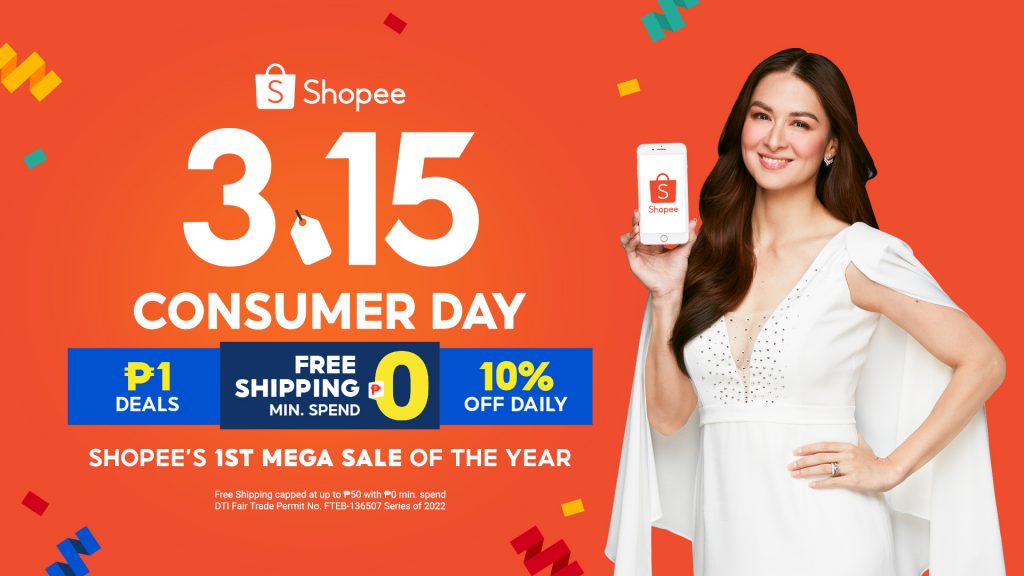 Discover a new You
Beyond the fantastic deals, 3.15 Consumer Day is also time to discover new interests, and support what matters to us. From today till March 15, we can find new ways to do our part for local businesses and discover hidden gems on Shopee.
We can shop for various products catered to our interests with themed days across 3.15 Consumer Day.
We can also show our support and empower female sellers during International Women's Day. On March 8, Shopee will hold an extraordinary 3.15 Women's Sale to celebrate women in the Philippines and spotlight their inspiring stories of female sellers on its platform.
Shopee Cares PH is an online community that offers the best customer support for all our queries. Just follow @ShopeeCaresPH on Facebook and Twitter so we can shop worry-free. And good news! For Shopee Fam with Gold and Platinum Shopee Loyalty Tier memberships, we can get ready to claim unlimited Free Shipping vouchers every month! We can claim these hard-earned vouchers accessible via the Shopee Loyalty Page and make the most out of our shopping this 3.15 Consumer Day.
Momi Berlin Directory
Download Shopee for free on App Store or Google Play Store.