Prepare for a House Fire
We watched the news the other day and saw how a four-year-old acted fast about the fire that broke out in their house. The girl was commended for her presence of mind that eventually saved her family.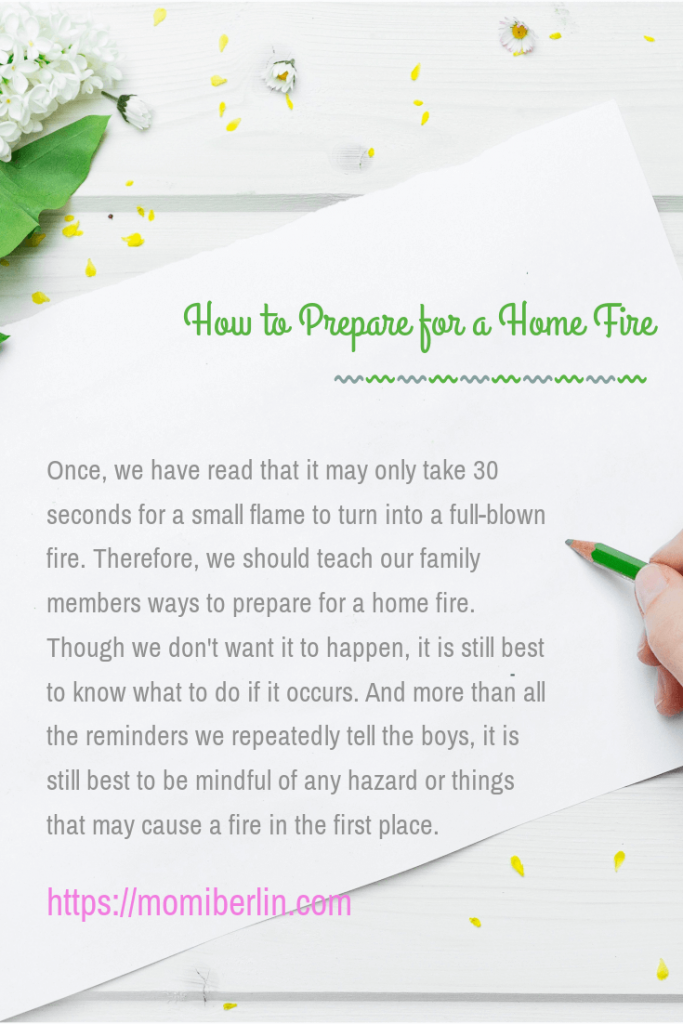 The adorable lass was wearing a tutu while dancing around her home to her favorite movie 'Frozen' when she saw the kitchen on fire. The air fryer in the kitchen had short-circuited, causing a small fire. The brave girl kept her cool and quickly alerted her father about the situation. The father, upon learning about the fire, sprinted off and tossed the air fryer into the yard's pool. No one got hurt during the incident.
This mother finds the event a perfect timing to remind our boys not to forget to remove appliance plugs from the socket, especially when not in use.  
We also reemphasized to the boys a few safe ways to prepare for a house fire.
Ways to escape
We told the boys that in case of fire, go out immediately of the house through the main door. Do not mind bringing any appliance or things to save as their lives are far more important than anything else. But if they can, have their mobile phone with them for easy communication. We also set a common family meeting spot outside the house. This way, we will all gather in one place and may quickly check on each other. 
Emergency communication plan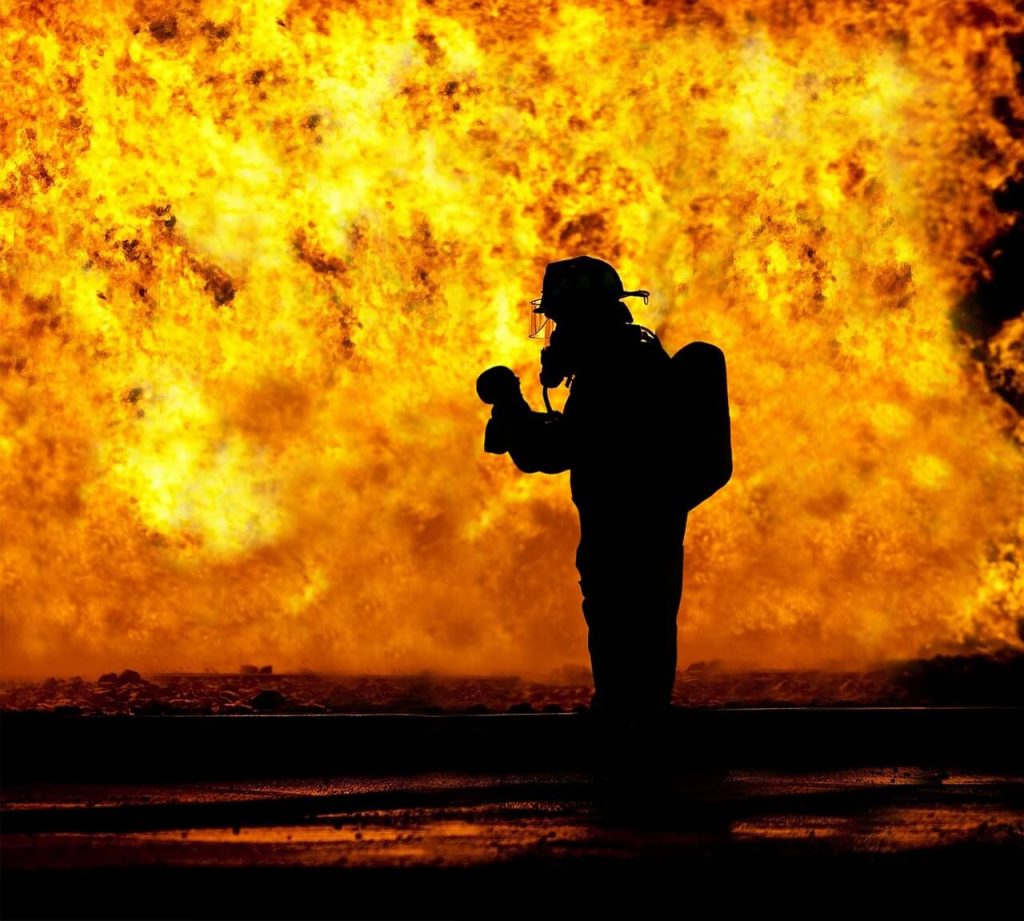 We have a set of guidelines we may use in case of an emergency or unexpected event. We make sure that all family members know the plan and how to execute it. In case of fire and the head of the family is not around, we will inform him right away of the incident. We also have each other's contact details on everyone's mobile phone directory. If we do not have a cellphone with us, we oriented the kids to at least memorize one or two contact numbers of any family member. 
Emergency number on hand
We also make sure that everyone in the family knows emergency numbers like the fire department and police station. This way, anyone from us may ask for help from authorities.
In asking for help outside the family, we stressed to the boys that we have to contact those with an official title of an FPAS fire expert, for instance, if the concern is about the fire. This ensures that those who will help are experts with accreditation and meet all the requirements for insurance, competency, and code of practice. 
Install smoke alarm
It gives peace of mind, too, if we have smoke alarms installed within the house. It is equally important to check on them regularly to know if they are still functioning. Never forget as well to orient the children what the sound of the smoke alarm is like.
Stop, drop and roll
If someone's clothes catch fire, the boys already know how to stop, drop, and roll. They also need to cover the face with their hands. If possible, they roll over and oven toward a safe exit. 
Prepare for a House Fire
Once, we have read that it may only take 30 seconds for a small flame to turn into a full-blown fire. Therefore, we should teach our family members ways to prepare for a home fire. Though we don't want it to happen, it is still best to know what to do if it occurs. And more than all the reminders we repeatedly tell the boys, it is still best to be mindful of any hazard or things that may cause a fire in the first place.