Make learning fun
We are advocates of making learning fun. We have noticed that when we employ activities that make learning engaging and fun, our boys are more willing to take risks and participate. They aren't pressured, too, to voice out their opinion as they know, the ambiance is welcoming. Evident as well that the boys tend to retain information better because, again, the process is light, enjoyable, and memorable.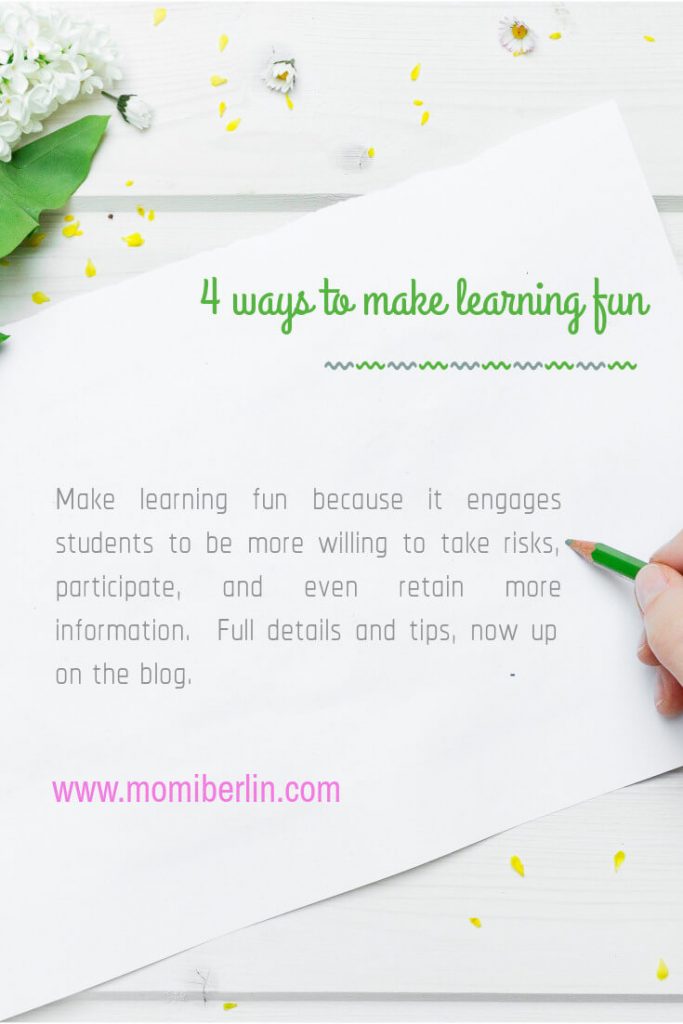 Allow us to give you a glimpse of our homeschooling setup, and hopefully, you learn a thing or two and apply it in your homeschooling journey.
Incorporate technology in teaching
Technology indeed opens new horizons for education at home. As laptops, tablets, and mobile phones become more accessible and affordable, more families utilize them for their kids' learning. Though YouTube and the likes offer educational value, they can never replace or replicate the benefits of structured learning. It is best to use technology appropriately and look for structured learning platforms that offer real-life opportunities to let kids imagine, explore, and ultimately learn.
Among the many platforms that offer a flexible learning environment, we love STEMWerkz the best. It provides high-quality Science, Technology, Engineering, and Mathematics (STEM) education programs with real-life situations to help the student learn and understand the topics fitted to their grade level.
STEMWerkz is divided into four interactive activity zones, each catering to different kids, but all aim to help students apply their knowledge and the practice of STEM in their daily living.
The online learning platform has interactive learning stories (STEMWerkz Channel) and live lessons (STEMWerkz Academy) with certified teachers to assist the learning of our youngsters. It also offers guided learning quests (STEMWerkz Quests) and online adventures (STEAM Valley) for kids to develop their problem-solving skills, among other abilities.
Many parents attest to the help of technology in the increase of student learning and engagement. Likewise, early introduction to technology at a young age can help prepare students for future digital demands. But again, as parents, we need to be selective of what platforms work best for our kids.
Engage in interactive online learning
"Mama, how are shadows formed?" With this question, our five-year-old lets us know he is curious about how the world works. As a parent, we encourage his scientific thinking and help him understand things.
As there are some answers easily understood through word explanation, others are better explained through interactive learning. And STEMWerkz Quests provides the best way to easily explain how shadows are formed, among other questions.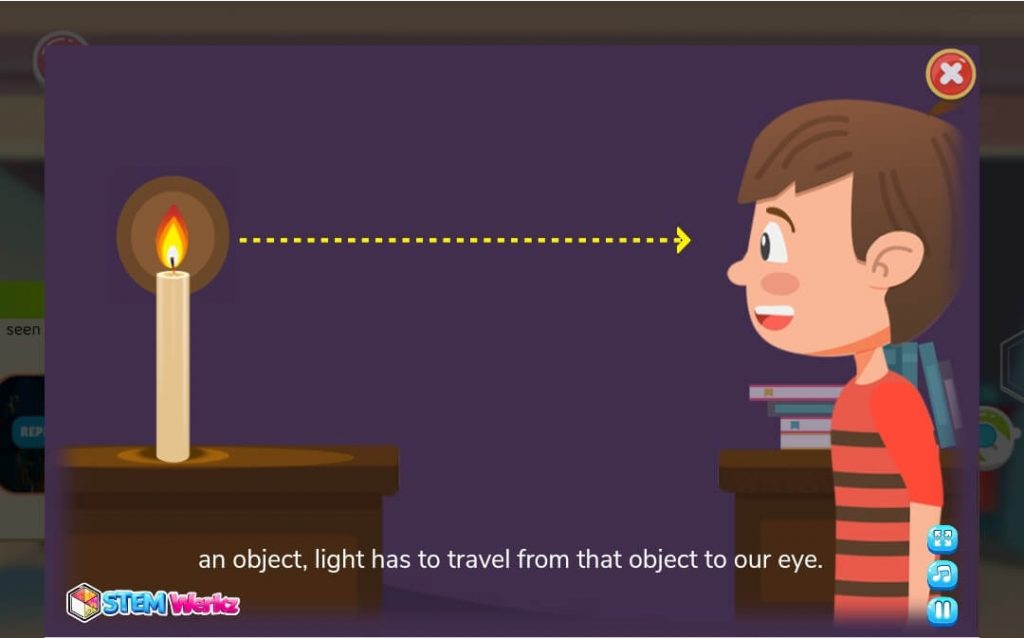 Going through the STEMWerkz Quests, we learned that a shadow is the absence of light. Light is a form of energy that travels in a straight line until it hits an object. If an object blocks the light from passing through it, that creates a shadow or an area of darkness on the other side.
We love how STEMWerkz Quests easily explained this to our son. We must admit as well that this refreshes our knowledge about the shadow. STEMWerkz Quests offers more than shadows; it has a structured lineup of lessons to tackle in a captivating approach. Its style and learning schedule are so engaging that our little man looks forward to finishing the challenge and move on to the next quest. And the best part is that we can validate how our youngster understood the topic because at the end of each quest are a recap of the lesson topics and a short, curated quiz.
Create a fun learning environment
Again, STEMWerkz helps keep our home-bound student excited to learn because its online activities are both engaging and stimulating.
Its STEAM Valley, for instance, is a game-based learning zone wherein our youngster can build a virtual city and engagingly do some problem-solving cases. Love how he familiarizes himself with the characters within the virtual city and applies each character's knowledge to progress and level up.
But what we love best about STEAM Valley is how it gives our son the liberty to choose the approach he wants to utilize. Though there is a learning path with recommendations still, our boy has the freedom to decide, which empowers him to move forward and excel. And while he is doing all these, his face is lit up with enthusiasm and eagerness. This only proves he is indeed enjoying while learning.
Set classroom rules
Though our classroom setup is at home, we still have a corner where we do our lessons. Having a dedicated hub for study proves helpful in reinforcing focus and commitment. It helps, too, that we develop a routine for studying not just in the same place but at the same time, too. We have noticed how our son looks forward to his 1:00 p.m. class. As we announce "study time" to our five-year-old, for instance, he would go to our study area, open the laptop, and log in at STEMWerkz.
We establish classroom rules to teach our little man the proper and safe way to act inside the classroom. This prepares our youngster how to behave appropriately in society when traditional classroom set up resumes.
Rules we impose are the following:
   1.Respect.
Respect the one talking.
Respect people around.
Respect yourself, too.
   2. Speak up.
Speak up if you don't understand instructions.
Speak up if you need anything.
Speak up your opinion.
Our two rules are all positive and action-oriented. They create trust and order. The critical component is to remain consistent, though we are also open to crafting our rules to grow with our youngster and change them as needed to meet our child's needs and the current situation.
Aim for progress, not perfection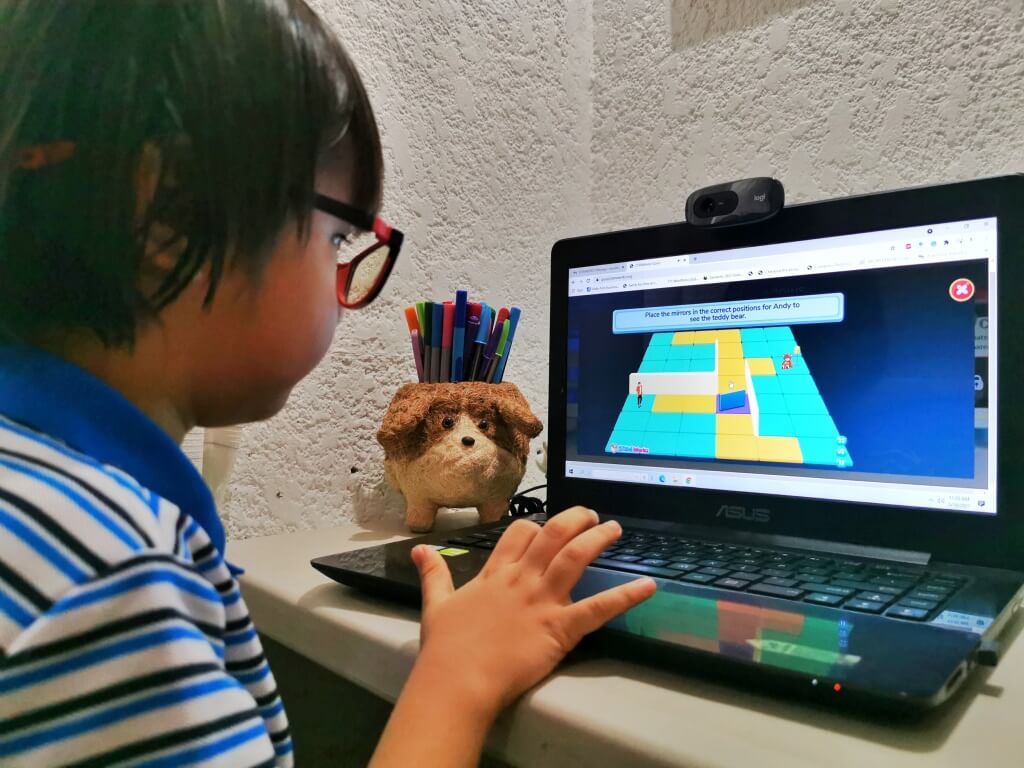 Goals help us prioritize and remain committed to our learning journey. Thus, at the beginning of our schooling, we set our long-term and short-term goals. Part of our long-term goal is to build great habits to pave the way for a lifetime of accomplishments. Our short-term goal is for our child to appreciate STEM subjects which we believe will be vital in his future life. As we work on these goals, we also go through the STEMWerkz Quests one at a time. And that is what we love about STEMWerkz- the platform offers quality learning.
Every day, we see progress in our son. He now understands simple sciences like light and shadows, and he can even echo to his little brother what he just learned. It is also his little progress that motivates him to keep going and encourages a mindset of learning.
We may say our children don't need a perfect learning environment and tool to thrive. Sometimes, perfection complicates things. At the end of the day, what our youngsters need is that sense of love and acceptance. That they get to spend time with their parents, and both mom and children dream and set goals, giving significant consideration to what the little ones can provide. With all these present, we may say that our children will love learning all the more and hopefully apply these lessons as they pave the way towards progress.
Momi Berlin Directory
STEMWerkz Website | Facebook | Instagram