Let Your Child Live Fuller Life 
You are now a parent. Being one gives you the responsibility to take care of your child. As his guardian, you also need to nurture his fullest potential. That way, he would come to realize his strengths and live to the fullest. He will live the life he wants and finds success because he loves what he is doing.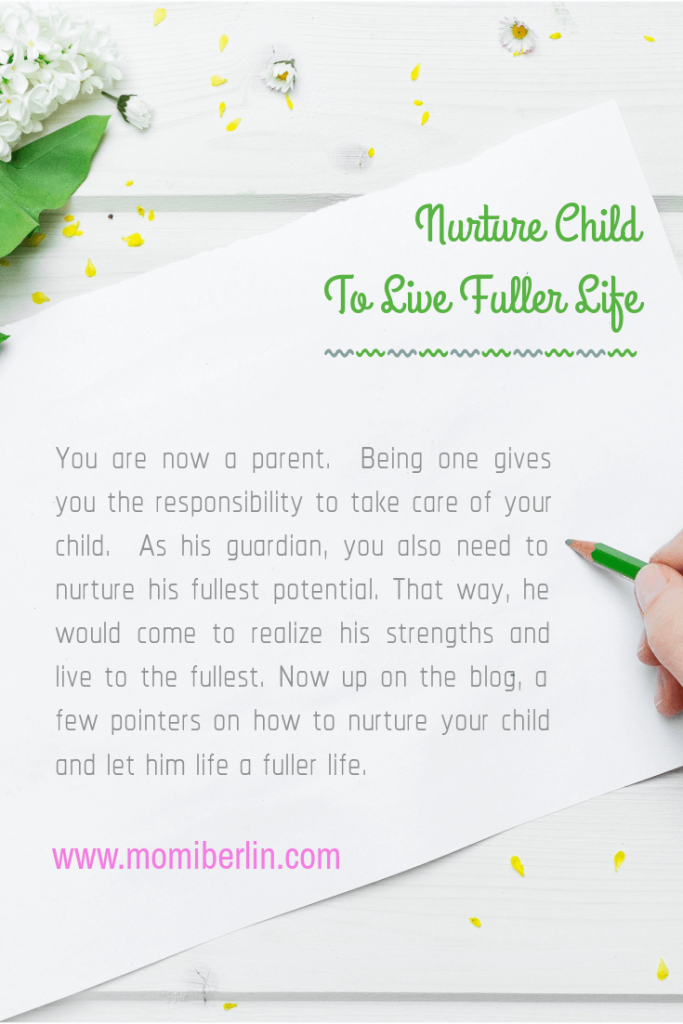 To nurture a child's potential, parents should be sensitive to their kid's interests and strengths. Allow Momi Berlin to share with you a few interesting pointers.
Be the best model
Often, a child models his parents. His guardians' influence is so grand that he usually picks up his elders' gestures, ideas, and even talents and interests. This is because a toddler still has no clear picture of himself. There is no doubt that boys would want to play the guitar just like their dad or girls dream of becoming a singer like their mom.
Parents have such a significant effect on their child's choices. A kid sees himself in the mirror of his parents. To develop your little one's full potential, be the best model you can be.
See your child as an achiever
As a kid starts to grow and evaluate things, he begins to see himself in the mirror of his parents' judgment. Other forces like teachers, peer groups, and relatives also give their contribution to this. A child who grows up with his elders and people around him saying he is a lousy singer may boost or hinder his growth as one.
It is crucial then that you develop an attitude of unlimited potential for your little one as a guardian. Expose him to arts, sciences, and languages. Praise him for his achievements and comfort him in his times of despair. See your child as an achiever, and he will feel like one.
Look for the natural flair
Most children, even at an early age, show their natural abilities. A little boy may perhaps deliver consistency in his keen interest in analysis and concentration. You would see him intently watching his grandparents play chess, for instance. Develop his natural ability to focus and filter out distractions. If he has a flair for chess, for example, gift him a chess set. There, he builds up his ability to concentrate. His hidden talent may emerge and blossom after such exposure.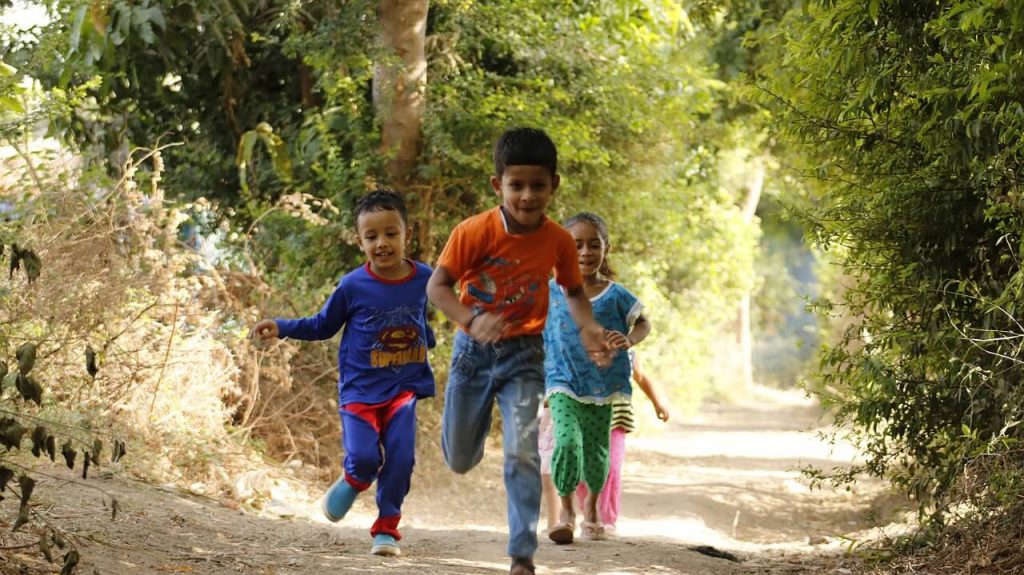 Provide opportunities
A talent develops if you let your child recognize his potential. Look for opportunities for him to practice his skills. Allow him to have an audience so they would cheer for him as well. If you have the resources, a tutor or coach to further develop his talent is appreciated. Invest in equipment and time. Join competitions as they would surely boost your kid's confidence and, again, enhance his natural prowess.
Let the toddler enjoy
Any child loves the fun. Even at a tender age, a kid would go the extra mile to develop a skill if he loves doing it. You would see his eagerness in the way he talks about his interest. Let him lead you to what excites him, and show enthusiasm as well. Do not stress out during a competition, for instance. The kid could be empathetic and sense when his parents are anxious. This sometimes stresses him as well, and all of a sudden decides to quit.
Provide Nutrition
Prioritize your kid's health by being mindful of his diet. Eating is no longer about taste and sustenance. Nutrition has become a key element in living better and healthier. And we love how people are now shopping online for health-related products like nutritional supplements and drinks. Shopee shared that its Health category is growing year on year, and many brands like global healthcare company Abbott participates in many of Shopee's sale campaigns. To add, this coming Shopee Super Brand Day, Abbott is part of the Nutrition for the Whole Family campaign.  
A regional initiative across six countries, including the Philippines, the Nutrition for the Whole Family aims to nurture families to live fuller lives through good Nutrition. And through this program, families will receive nutrition tips, engage with a nutritionist, and get to select a range of Abbott's science-based nutrition products for children and adults.
From May 12 to May 14, we may access Shopee's special content features, which include:
Nutrition tips 
Nutrition tips on the Alagang Abbot Facebook page aim to help us discover different nutrients and help fight against illnesses and infections.
Shopping guide
Good Nutrition starts with making wise choices. Abbott product listings on the Shopee platform features the nutrition benefits of the products to help consumers select the right specialized nutrition supplement according to their needs. To participate and take advantage of this Nutrition for the Whole Family program, download the Shopee app for free via the App Store or Google Play. 
Nurture Child To Live Fuller Life 
Most parents aim for the success of their little ones. They are their kid's cheerleaders. As a guardian, allow your child to discover his interest and support him in pursuing it. He will thank you for being the not-so-stage mom along the way. Sometimes, being too keen and pushy on your little tot's talent is what drives him to hate it. He quickly becomes exhausted, and time will come he does not feel like enjoying what he enjoys before.
To nurture your kid to live a fuller life, be sensitive to your child's interests and strengths. But do not be too nosy and overly intrusive. You might need to relax or perhaps attend to your potential that needs nurturing, too.