What are the common issues legit businesses are facing today with regard to advertising? Let us mention a few:
Display advertising for one has some issues that are difficult to fix.  These include low click-through rates or worst, click fraud.
Pop-up advertising often irritates target audience instead of getting them to click through the pop-up. Users have become wiser as well over the years.  They have installed ad blockers to prevent experiencing pop-ups.
As mentioned on number 1, with click-fraud issues, as well as what is called a "gray area", ad space size and so on, there is an unpredictability of an advertiser's return on investment. Gray area is when a customer clicks on your ad and is taken to your website.  He then leaves without taking further action and gets retargeted through some other means like Facebook, Twitter and other forms of advertising platform.  He then clicks the link, taken back to your website, then still doesn't take further action and so on.  The customer has no idea how many times more he is going to click through your ads without taking further action.  Sadly, though, you're spending money for every single time he clicks on your advert without getting anything in return. Got the picture?
Advertisers are often facing a blank wall when it comes to finding out the user data. They have no clue about the movement of their targeted audience and what would actually make them want to convert into sales.
Common advertising issues
These are just a few reasons some legit businesses are wary of online advertising, particularly small-scale businesses and startups.
Recently, a hyperlocal search engine for advertisers was launched.  This is to give an opportunity for small-scale businesses and startups to advertise their brands without shelling out hundreds of dollars and ultimately, without breaking the bank.
Lookna.com: An Advertising Service for Legit Business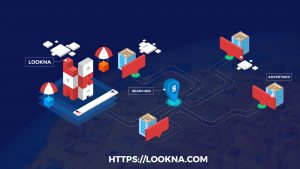 Lookna.com is available in more than two hundred countries worldwide and is actually currently being offered for FREE. What sets Lookna apart is the fact that all businesses signing up for their services will go through a verification process.  This is to ensure that they are legitimate businesses or service providers.
Lookna eliminates click-through issues.  This is because there are currently no fees set up for subscribers.  Also,  the company intends to eliminate click fraud all throughout.  Hence, should they start charging fees then definitely the fees won't be pay-per-click.
Furthermore, Lookna is an advocate of fair ads distribution. Your ads are seen by users or searcher based on keywords and keyword phrases, price and location you entered in when you listed your business.
Lookna also keeps your information secure through data encryption and strict safe keeping in their database. You are assured that whatever information you submit upon sign up will never be shared or sold to third party partners.
Try Lookna today while it's still free.  Experience a safe advertisement platform that aims to provide businesses a secure and fair marketplace.