Momi Shares a VIP's Guide to Cleaning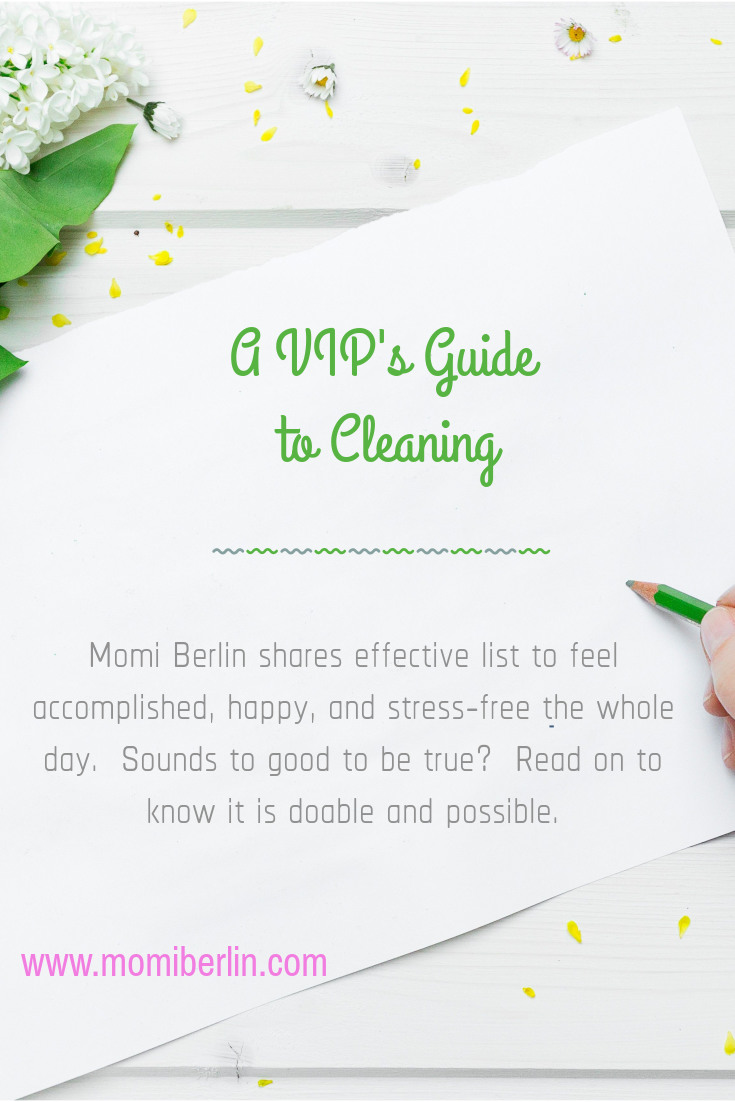 What makes you happy?  For me, what makes me happy is waking up to a clean kitchen and enjoying a fresh, open space with some over-the-top strong coffee.
I also love lists. I love making them. This mother enjoys reading them and most of all, feels accomplished checking them off as I fulfilled my VIP-based goals.  Yes, I consider my to-do list my Very Important Person-based goal.
Being so important takes a lot of time. You don't want to spend unnecessary time and energy doing things that could have been done sooner, with much ease. This includes cleaning the house. When you wake up, you want things to be ready to roll.
From one VIP to another, here is a list of VIP-based cleaning tips to help you stay ranked number one: