Garnier's Super Brand Day on Shopee on October 24
We won a P1000-worth of Garnier product from a Shopee event we attended a few days ago. We are excited to try the brand and see if it truly lives by its commitment to providing nature-based solutions to combat acne, among other skin problems. We've been experiencing skin breakout lately, perhaps because of our unhealthy lifestyle. And we hope Garnier would help us clear these blemishes. So love that this product is infused with skin-loving natural ingredients said to be beneficial for our skin.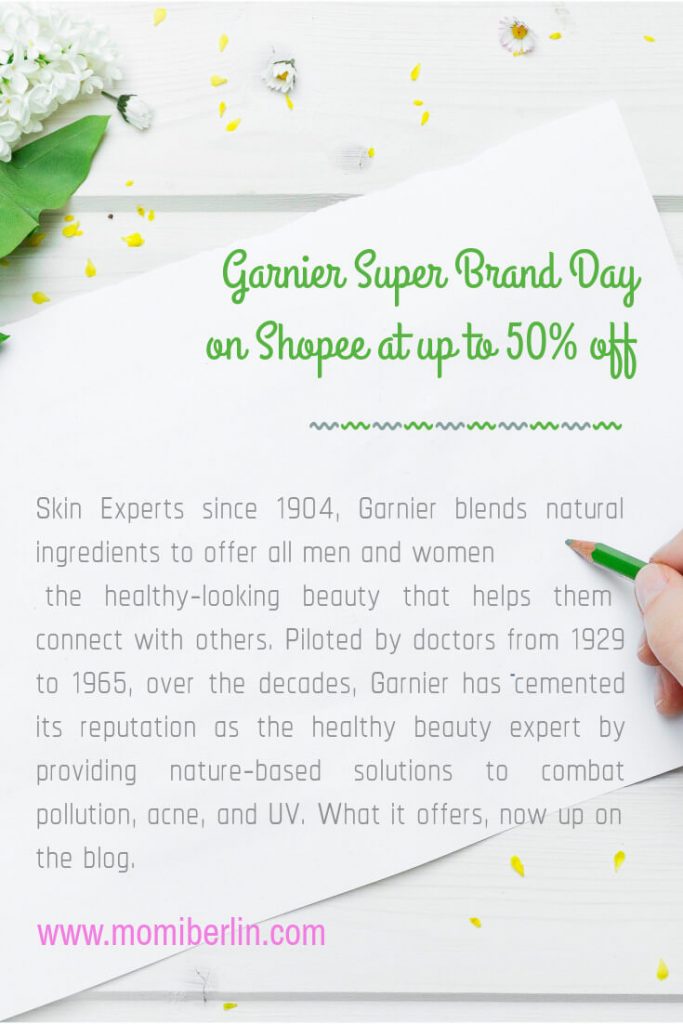 We visited Shopee, and Garnier is on sale up to 50% off. This is for October 24 only during the Garnier's Super Brand Day.
The brand is also set to launch its Garnier Green Parcel exclusively on Shopee. Allow us to share with you some beautiful finds from Garnier Official Store on Shopee.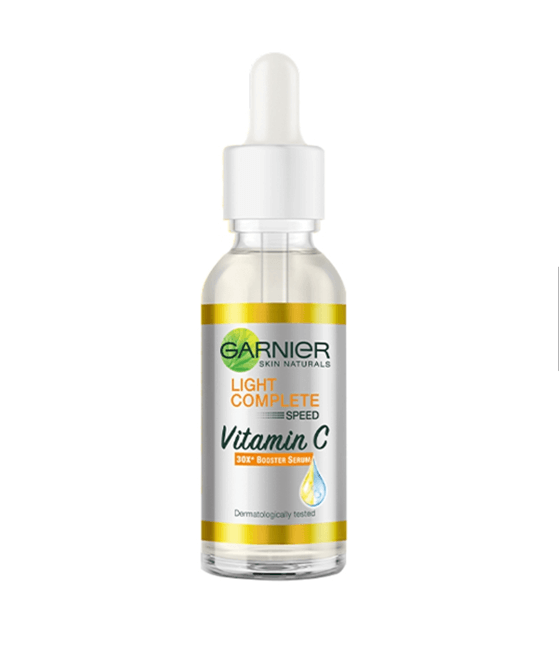 The new Garnier Light Complete Vitamin C Serum with 30x* more Vitamin C is the brand's most concentrated formula to fade and lighten dark spots and acne marks in as fast as 3 DAYS! This sounds too promising that we would love to try it. This most concentrated brightening formula has the highest 30x Vitamin C and Japanese Yuzu Lemon. It has a lightweight texture and said to be a fast-absorbing serum that works deep to lighten dark spots and acne marks.   
The new Garnier Light Complete Vitamin C Serum is clinically proven 30% reduction of spot size in 4 weeks. It is suitable even for the most sensitive of all skin types.
Many attest that on first use, the skin will turn smoother, brighter, and more translucent. And with regular use, dark spots will be reduced and skin will look visibly brighter. To use, one just needs to spread thinly and evenly on a perfectly cleansed face and neck. Use it every day and night before regular moisturizer. One needs to keep away from direct sunlight once the product has been applied.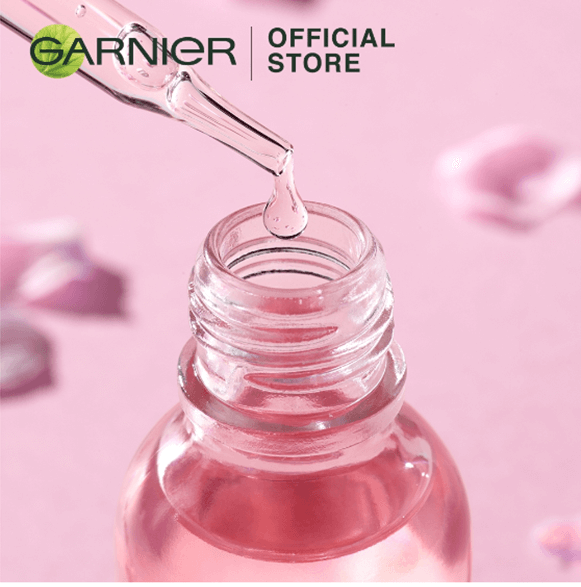 If one wants to get that pinkish glowing skin, then this most concentrated hydrating serum is the solution. It is boosted with 30X hyaluron and enriched with Japanese Sakura to help brighten, soften, and smoothen skin. With its non-greasy and fast absorption, serum penetrates deeply within, leaving skin smoother, radiant, and more translucent from first use. Love it that it is also suitable for all skin types and is dermatologically tested.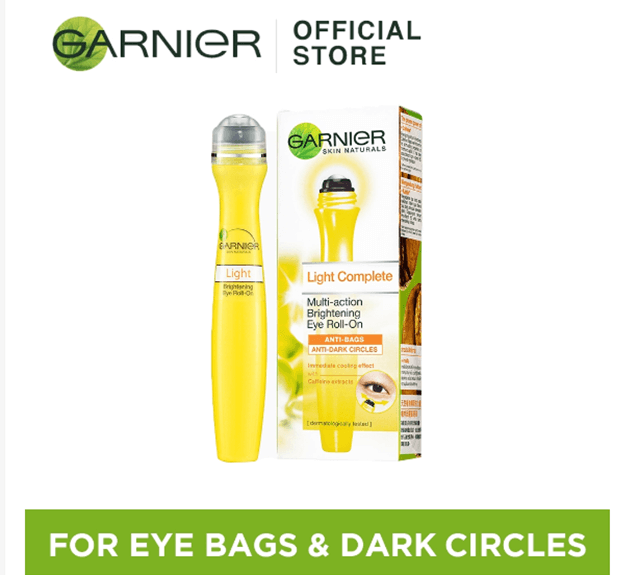 The Garnier Light COmplete Brightening Eye Roll On is a massaging eye roll-on. It combines caffeine and the micro-circulation effects of a massage to reduce eyebags and dark circles to brighten tired eyes. It promises to remove eye bags and dark circles. To use, one needs to gently roll onto the under-eye area as required.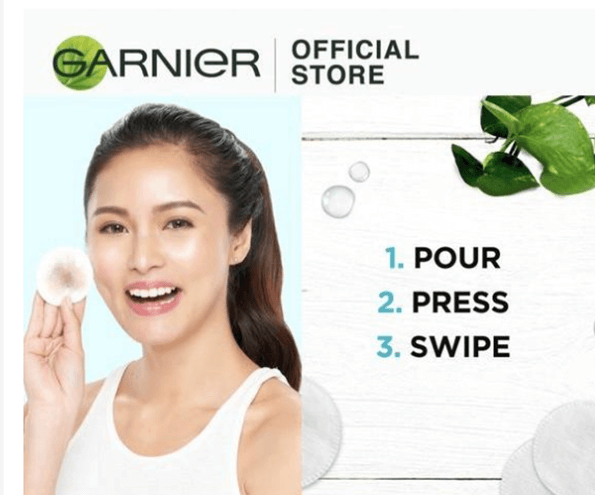 The Garnier Micellar Water deeply cleanses, tones, and removes makeup in one easy step! No need to rub or rinse with water to get rid of dirt, oil & makeup. Garnier Micellar Water can be used as an alternative to soap/face wash, toner, and makeup remover. 
Love that it has a mattifying effect that helps control shine and acne breakout. And with just one easy step, Garnier Micellar Cleansing Water deeply cleanses, tones, and removes your makeup without needing to rinse your face. It is also safe to apply to the eyes, face, and lips. It is also perfect for oily, acne-prone skin. To use, apply a generous amount on a cotton pad, then press onto face, eyes, and lips without rubbing> Again, it needs no rinsing.  
Garnier as the healthy beauty expert
Skin Experts since 1904, Garnier blends natural ingredients to offer all men and women the healthy-looking beauty that helps them connect with others. Piloted by doctors from 1929 to 1965, over the decades, Garnier has cemented its reputation as the healthy beauty expert by providing nature-based solutions to combat pollution, acne, and UV. 
We are excited to try everything, and surely, we will update you on its effect on us. Would you like to try Garnier products, too? Better download the Shopee app for free from the App Store or Google Play.