Momi Berlin supports #SavetheFuture campaign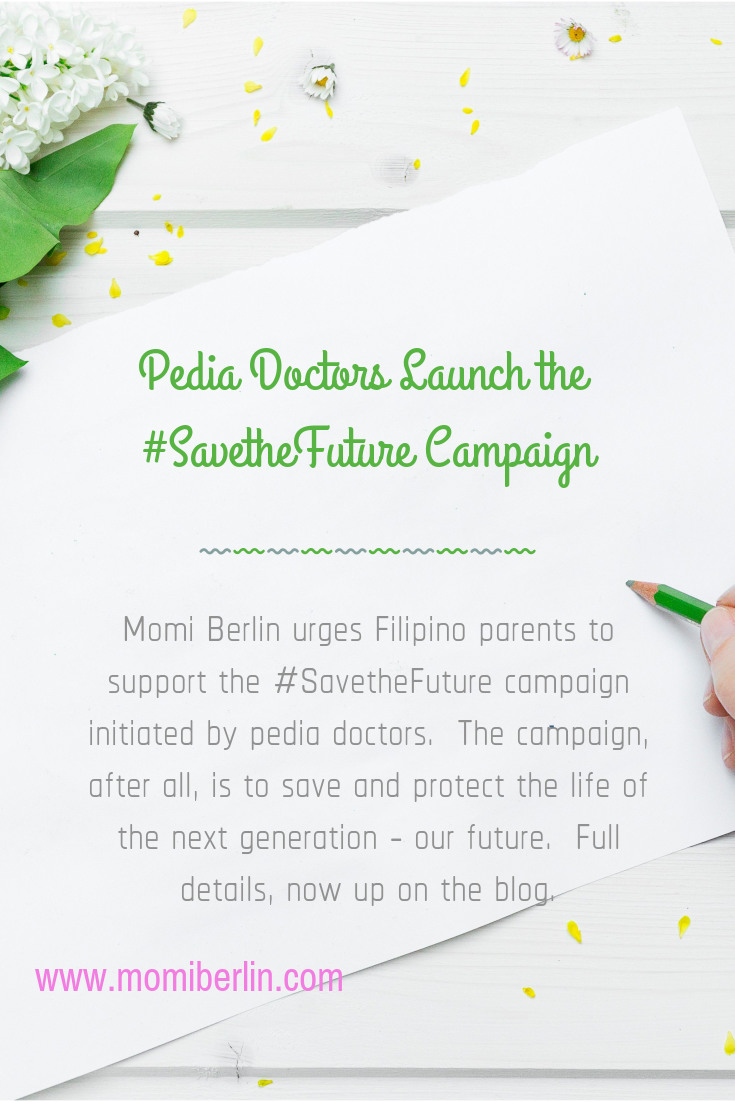 Two weeks ago, we visited our Pediatrician for the kids' monthly checkup. Our 18-mo-old boy was also scheduled for his Varicella Virus vaccine.  Upon reaching her clinic, our Pedia checked my son's baby book and asked us if we would like her to give MMR (mumps, measles, and rubella) instead.  She was concerned because of the current measles outbreak.  We both agreed that she would administer MMR on our next visit.
It is reassuring to know that we have a Pedia who shows concern to her patients.  And with the current measles outbreak in the Philippines, it is comforting to learn as well that the pediatric doctors all over the country have come together to launch an advocacy aimed at restoring confidence in the safety and efficacy of vaccines.  Many parents became less trusting of vaccines following the fatal impact of the Dengvaxia scare.  And sadly, the distrust resulted in outbreaks of diseases other than dengue, notably measles.