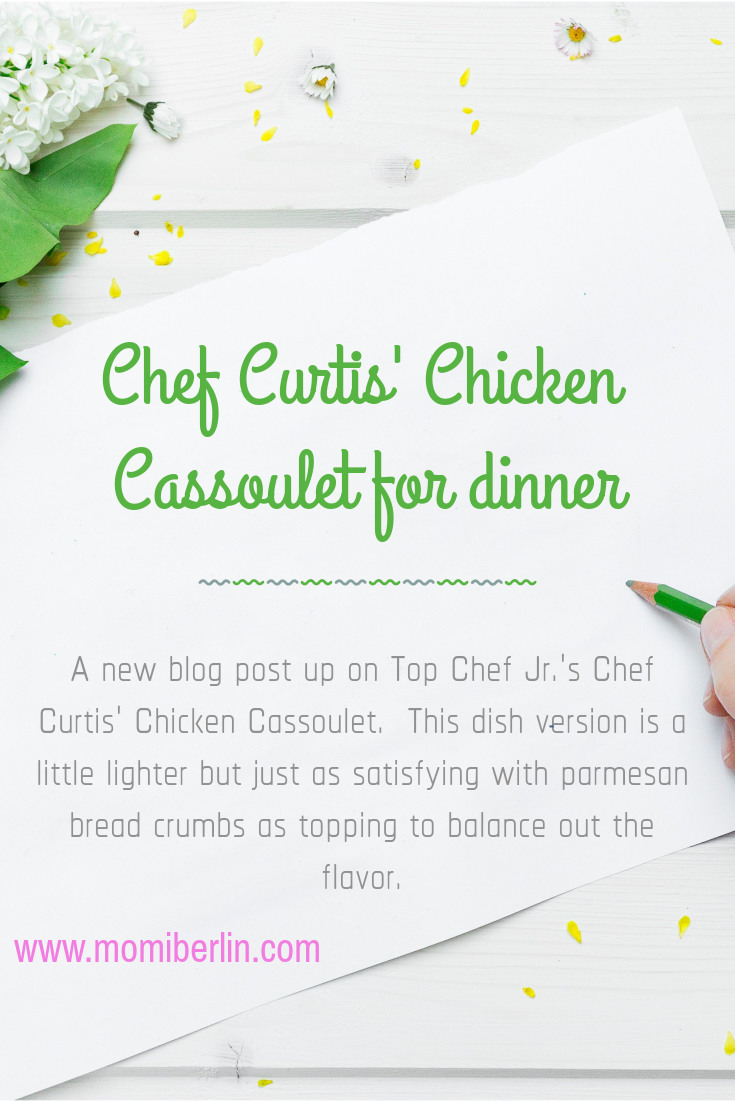 One of the nice things about school break is that I could stay a little longer in bed. I could even play with my little one for a few more minutes before getting up and cook breakfast.  Or I could even ask the boys to do the cooking as I give our baby or our toddler a bath.  Yes, thank God the boys know how to cook.  Whenever we need help in the kitchen, they lend hands or volunteer.  Plus, they also enjoy watching cooking shows with us.  And one favorite is  LIFETIME's Top Chef Jr. 
Speaking of Top Chef Jr., its head judge Chef Curtis Stone is dishing out recipes that both the kids and their parents can try together.  We've shared with you before Chef Curtis' Mac and Cheese with Gruyere, Cheddar, and Bacon. Now, let us try his equally sumptuous Chicken Cassoulet with Fennel and Bacon.
Chef Curtis' Chicken Cassoulet with Fennel and Bacon is proven to be a great dinner minus the complication.  Although a cassoulet, it is light and easy on the stomach because Chef Curtis made use of chicken, bacon, and a Parmesan bread crumb topping to balance out the flavors.