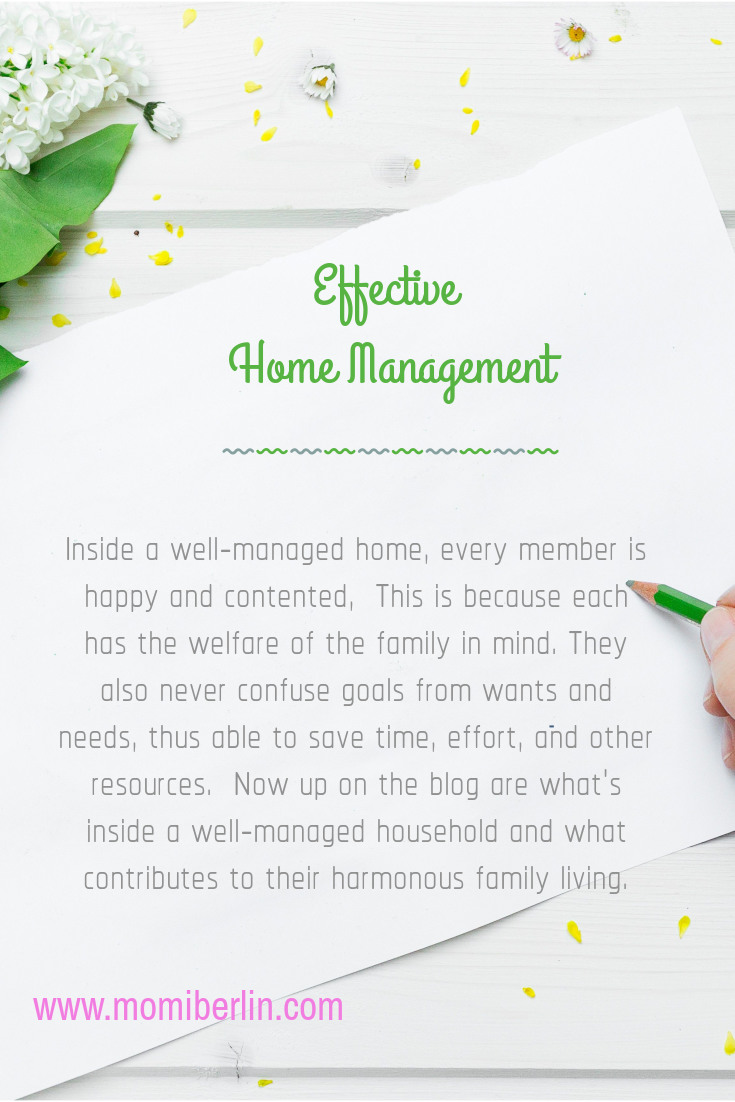 Managing the family's resources and household is a big responsibility for a mother to handle, especially if she also works to bring food to the table.  However, with the help of family members, such a task can be effectively carried out with ease and fun.
What is effective home management?
A well-managed home has family members who cooperate and support each other.  They use their resources wisely to finish tasks on time. It has a parent who acts as a supervisor to oversee that the family's health, safety, and good working habits are practiced for effective results.  Its family members cooperate and contribute to the group's common goal.
Inside a well-managed home, every member is happy and satisfied. It is because each has the welfare of the family in mind.  They also never confuse goals from wants and needs, thus able to save time, effort, money, and other resources. Let us take a peek inside a well-managed household and check what contributes to their harmonious family living.