Pinoy It Forward is the Filipino Spirit of sacrifice and hospitality with the concept of paying it forward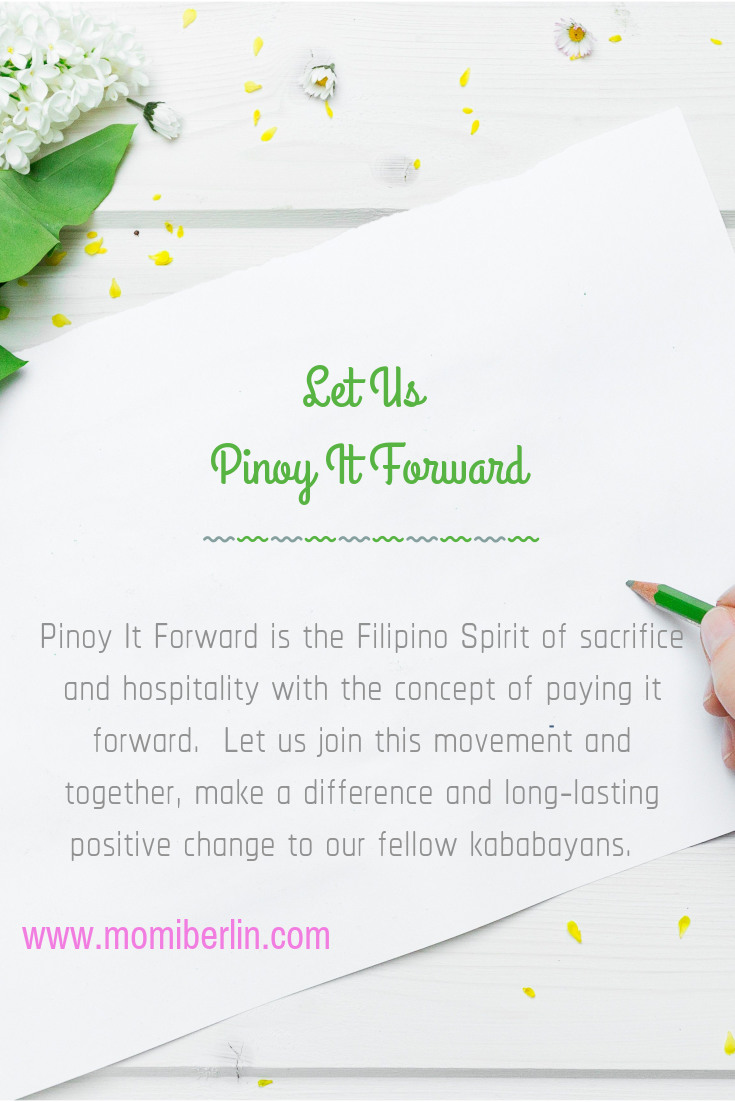 Filipinos are known for "Bayanihan."  Derived from the word "bayan" meaning nation, this Filipino custom showcases how Pinoys work and cooperate to achieve a certain goal.  To trace back, its concept started when town people would lend a hand to a family who will move into a new place.  They will carry with their bare hands the bahay kubo and relocate it. 
Even in this modern world of innovation and tough times, the spirit of Bayanihan still lives through.  All the more that there is still much that the people can do considering the technology and modern conveniences we have now.