Momi shares her pawning experience at Cebuana Lhuillier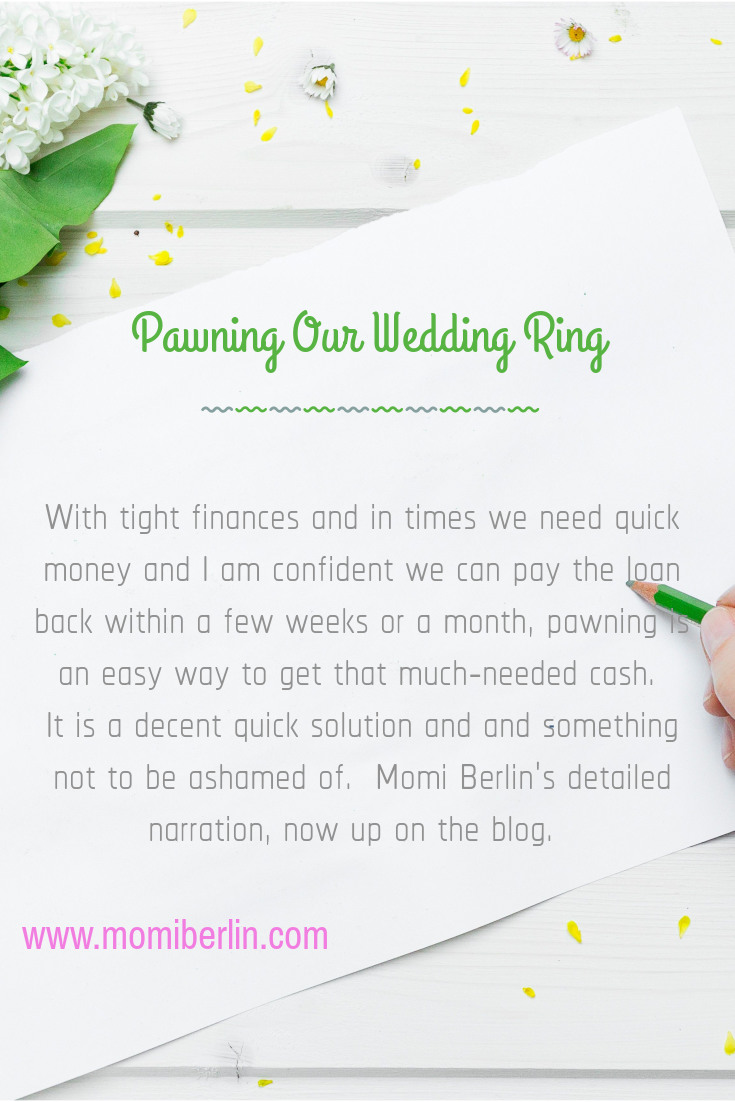 It was April 4, 2002.  I got a call from my boyfriend.  He told me to dress my best, and we will go somewhere. 
I obliged and waited for him.  He arrived at our house a little late than his promise.  My mom just left so I wasn't able to tell her I will be off somewhere with my boyfriend. 
We traveled to Marikina City Hall.  He explained to me on our way to the city hall that we are scheduled for an 11 am civil wedding.  But when we arrived at the court, the judge who will officiate our union was already out for lunch.  The assistant told us to be back by 1 pm.  She also reminded us to ready our wedding ring.