MOMI TIP: How to write confidently and edit fast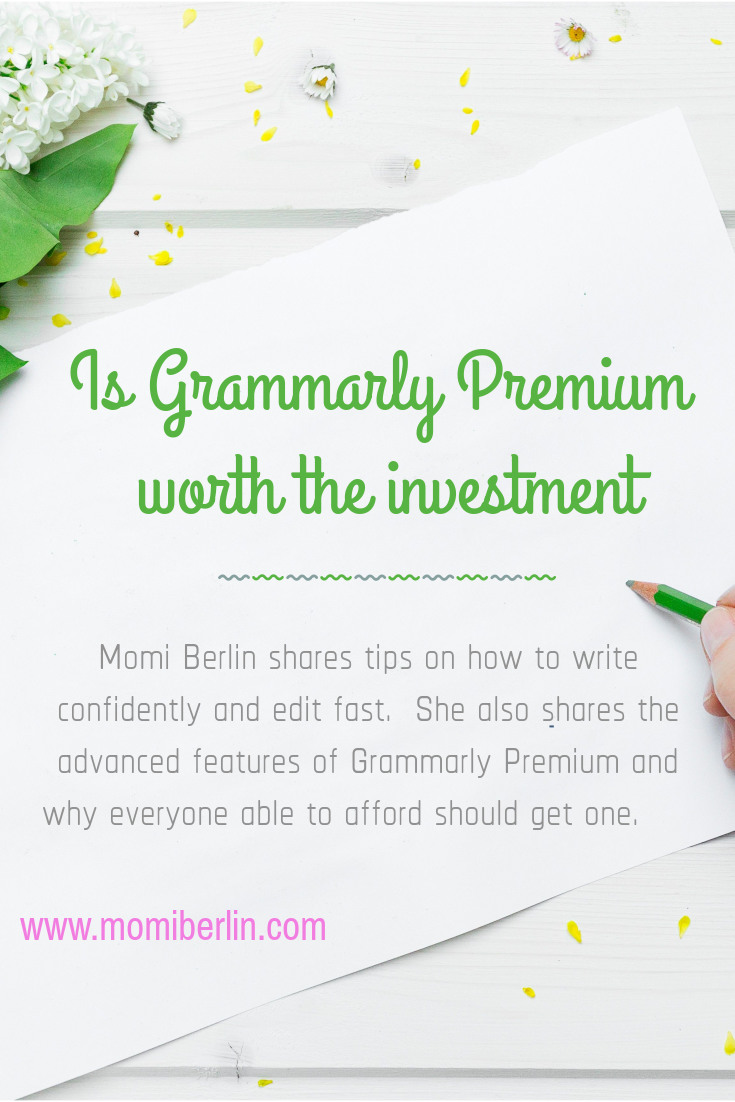 Are you confident with the book report you've submitted to your English teacher?  Or are you happy with the article you wrote for an online magazine?
Sometimes, even how beautiful our ideas are, we find it hard to put them into words   It is because we tend to be conscious of our grammar, spelling, and sentence structure.  Even the wrong use of punctuation sometimes changes the meaning of a sentence.  Add to that; it takes time and practice to learn the fundamentals of grammar.
Online Writing Assistant
I have discovered a reliable online writing assistant to make copies error-free and easy to read. Grammarly.com checks spellings, punctuation marks, sentence structure, and voices used.