One of the things I enjoy most as a parent of a student is making school projects!
Then second-grade son needed to submit a family songbook to his music teacher. Husband disagreed with my high-priced scrapbooking purchases.  I all the more paid no attention to his qualms.
His Papa's favorite:  The Nearness of You
His Mama's favorite: Grow Old with You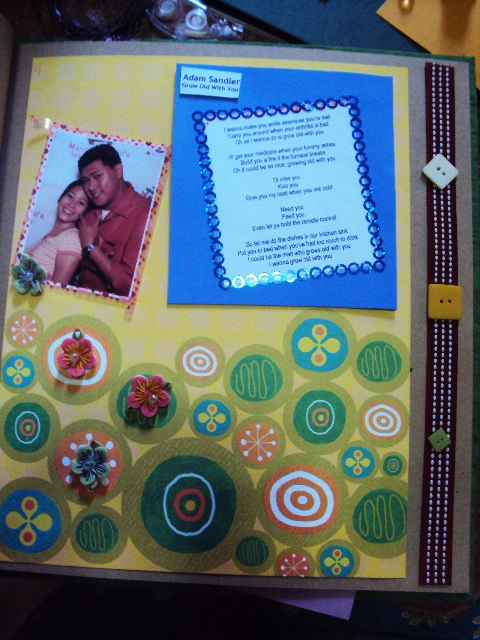 His Brothers' favorite: Spongebob Squarepants' Campfire Song Song
His favorite: Solo
A photo of his family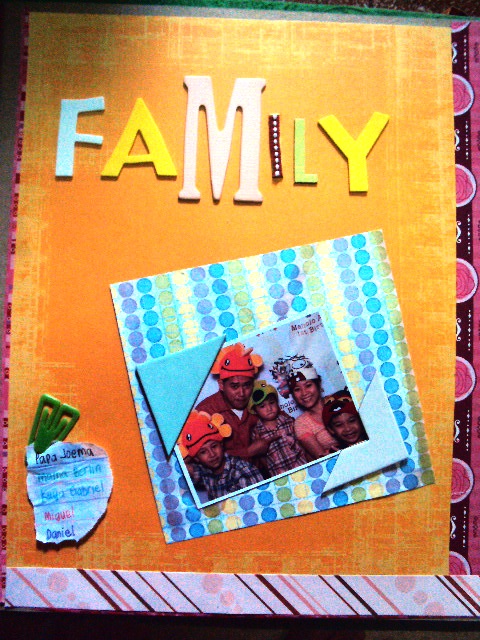 * (January 2011) I compiled and will share some of the school projects made by my boys in order to help other students with their research.  It has always been this momi's intention to offer help the best way she can.