Before we sleep, the boys and I used to gather in one bed then exchange fun stories or anything we would like to share. Sharing with you some of those bedtime talks with the boys.
—
12 February 2010
I stumbled upon an inspiring blog, guiding light homeschool. she shared a part of her house, the walls of our home. It inspired me to post our own art wall.
Though I had an emergency appendectomy, God turned that misfortune into a blessing. I got to spend more time with the kids. Our usual after-school activity would be coloring posters and books.
With overflowing posters neatly tucked inside a box, we then decided to display everything. This would even inspire the kids to draw more, color more, and enjoy art.
We converted the boy's idle bedroom wall into an art wall. Posted are some of the kids' colorful arts.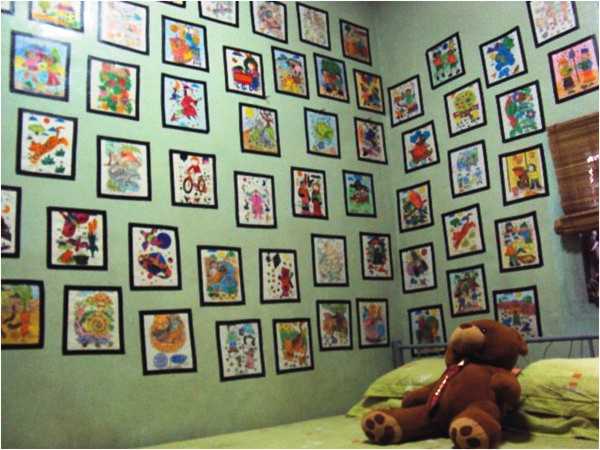 —