Don't you just love it when diners have special promotion especially for your little ones?
BonChon's Kiddie Adventure
Last Saturday, we treated our toddler to a kiddie adventure at the mall nearest us.  He spent about half an hour touring the mall on board his favorite  Paw Patrol character.  He got hungry that he later requested we eat at his latest favorite fast food, BonChon.
Timely that BonChon has an ongoing promo, the Kiddie Adventure Meal.  My little one got to continue his adventure as he answered a few puzzle games, word search, and spot the difference game. We just ordered two boxed meals for P330, and got an activity kit for our kid!  He was also served with a free glazed Chicken Poppers with rice! This promotion is valid to any child three to 12 years old.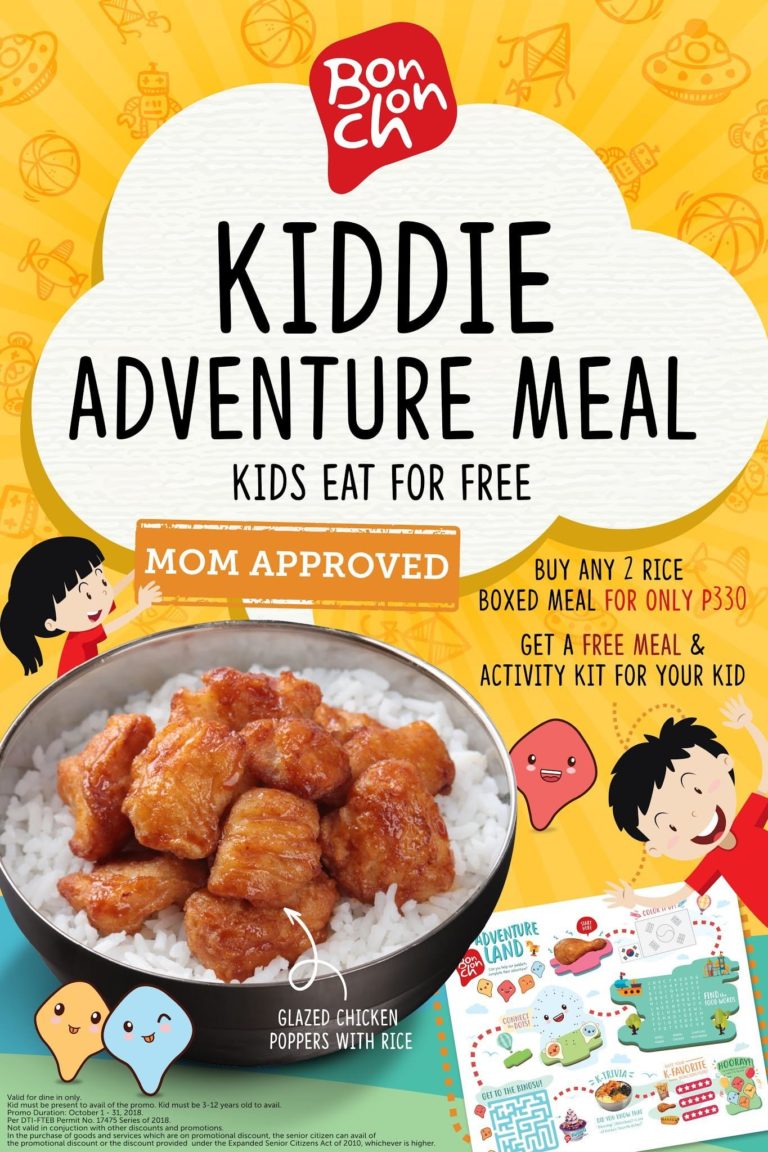 BonChon's Chicken Poppers
My little three-year-old loved his glazed chicken poppers. Though he can't articulate it clearly, we know he wants to revisit BonChon and have those bite-sized chicken pops.  I promised him we will return as the kiddie adventure meal is extended until November 30, 2018.
I tried the poppers myself and agreed with my son.  The tiny chicken pops are crispy on the outside but have soft and moist juicy meat.  It is made of 100% chicken fillet chunks and sauced with Original Soy Garlic.
BonChon's Kids Eat Free
I love this latest promotion of BonChon. As our youngsters wait for the food, they can be busy with the activity sheet.  Plus, of course, they get to eat for free! That's a significant saving of about P90.
The next time you visit the mall, and you've got kids with you, have your lunch or dinner at BonChon.  Your little ones would surely love the Adventure Kiddie Meal.  You might even earn a sweet kiss from them as they say their thanks for bringing them at BonChon. I just had mine.