Three easy Halloween spooktacular snack ideas from The Maya Kitchen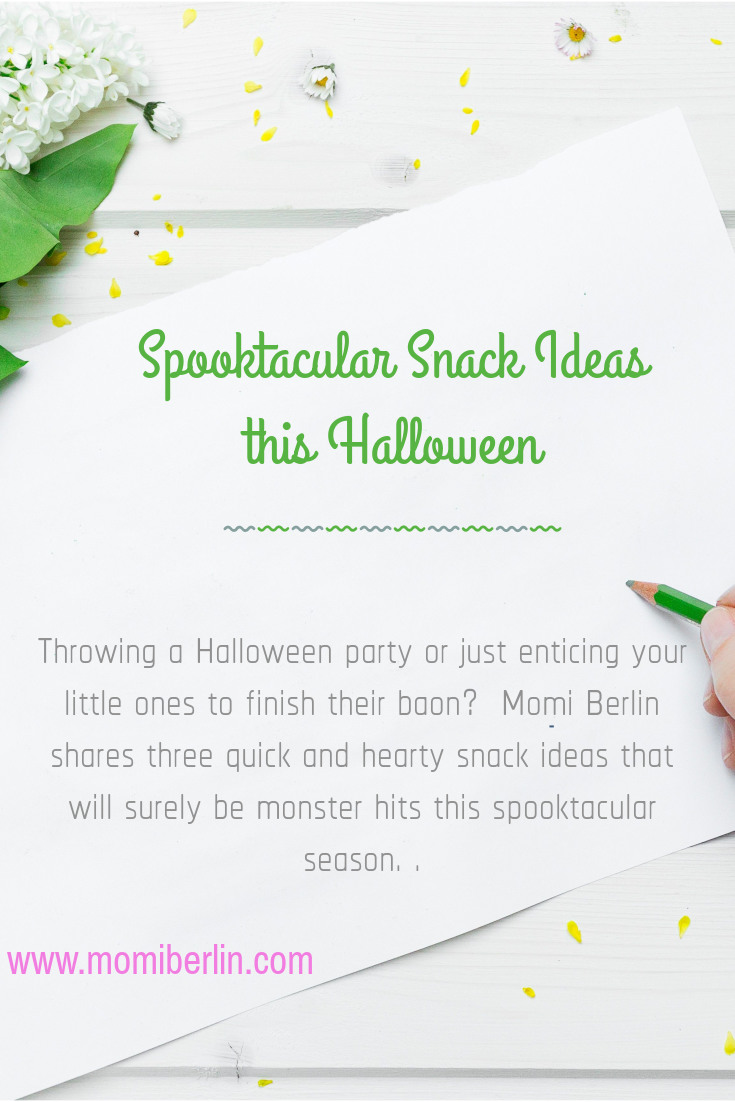 One thing Filipinos come to love is celebrating the Halloween.  It is also something my boys look forward to.  Aside from the tricks and treats, they get to mingle with other youngsters who will later become their friends.  We even go as far as Tagaytay to look for Trick and Treat events. 
To excite the boys about the Halloween, we prepare snacks that are a little spooky before our event visits.  And we would love to share with you three easy spooktacular snack recipes you can try this Halloween. These quick yet fun snack ideas are from The Maya Kitchen.
Mummified Franks
Cast a spell on your boring hotdogs and make them terrifyingly delicious with our recipe for Mummified Franks. You'll need German franks, puff pastry, egg yolk, and milk.  Serve to the kids with tomato ketchup and mustard—and watch their jaws drop.
Black Eyeball Pasta
Get wacky and weird for the kids' Halloween spread. For a shriek-worthy centerpiece, this Black Eyeball Pasta is the perfect deal for you! You can make fresh black pasta with MAYA All-Purpose Flour, salt, whole egg, egg yolk, and black gel food coloring. Pour some delicious red sauce on top, then use béchamel, and olive slices to create eyeballs! Sprinkle with cheese—and voila, you've got a Halloween edible prank!
Stuffed Jack-O Lantern Peppers
Crank up your little trick-or-treaters' Halloween 'boo' factor with these festive Stuffed Jack-O Lantern Peppers! It's so easy to prepare that your kids will want to help out. Just make sure you have these ingredients in your kitchen: ground lean pork, potatoes, carrots, raisins, laurel leaf, medium-sized green bell pepper, and hollowed and carved large bell peppers. After preparing, stuff the cooked mixture into the carved hollowed Halloween orange bell peppers, and there you have it—your very own creepy Jack-O Lantern Peppers! 
Spooktacular Snacks from Maya 
One of the fun things about Halloween is crafting everyday food into spookier versions: regular sausages morph into bloody hotdog fingers, ordinary cheese balls turn into scary cheesy goblins, and all-time favorite chocolate cookies become sweet witch hat treats! 
So, whether you're throwing a Halloween party or just enticing your little ones to finish their baon, try these quick, hearty snack recipes from The Maya Kitchen that will surely be monster hits this spooktacular season! 
Don't you just love The Maya Kitchen share handy tips in creating new, delicious recipes? Follow them on Facebook and on Instagram.  You can also join their primary cooking and baking classes. 
Momi Berlin Directory 
The Maya Kitchen Website | Facebook | Instagram | Twitter