Score any of the 7 exquisite sets for free using the Stick N Collect App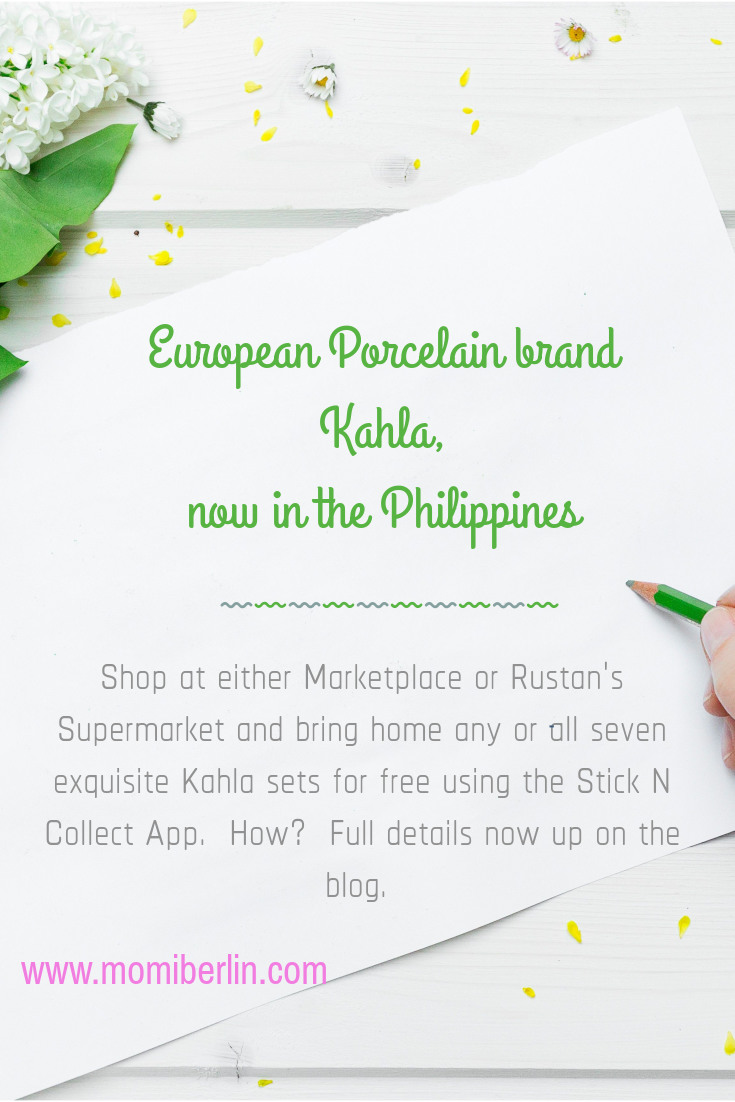 At Marketplace and Rustan' Supermarket, shopping is both rewarding and fun.  From September 1 to November 30, 2018, you can bring home any or all seven sets of the award-winning European brand Kahla. This authentic and high-quality porcelain dinnerware is yours for free as you earn stickers from your every purchase.   
We've got hold of our first 3-Piece Children's Set and our Little Man just so love it. I may say that it somehow elevates our darling's dining experience.  The design is too cute, and the quality is unmistakably good.
The Porcelain for the Senses
Known as the "Porcelain for the Senses," Kahla has been producing contemporary and innovative excellent porcelain products since 1884. Their expertly crafted and timeless items match every user's lifestyle, bringing style and pleasure to dinner tables in over 60 countries worldwide. Each piece is made in Germany with the highest quality porcelain and glaze, with state-of-the-art technology and enduring expertise.  Additionally, it has received over 100 international design awards.
If you want to take hold of all sets, you may add a cash amount to the minimum amount of stickers to fast track your purchases! The collections available are the classic Dinner Plates, Side Plates, and Soup Plates.  You can match them with a Salad Bowl or Cereal Bowls. Hot drinks will taste even heartier from Kahla's beautiful 2-piece Mugs. And just like my little one, let your kid enjoy his meals more using the 3-Piece Children's Set.
Stick N Collect App 

Collector's Card
Every P300 single receipt purchase entitles you to one (1) sticker, and each Collector's card allows the customer to one (1) promo set only. You need to surrender your collector's card to the customer service area upon claiming of promo item, whether through the fast track or free track.
Download now the Stick N Collect App to start collecting stickers for the Kahla dinnerware.  And such good news!  Shoppers who download the app will receive 10 stickers for free! Those who have already downloaded the app will also receive 10 free stickers once they join the promo!
What are you waiting for? Get started by installing the updated app on the 1st of September from Google Play or the App Store and plan your first move to earn stickers.  
Happy collecting!
Momi Berlin Directory
Rustans Fresh Website | Facebook | Instagram | Twitter