Momi Shares Four ways gadgets can affect the health of young children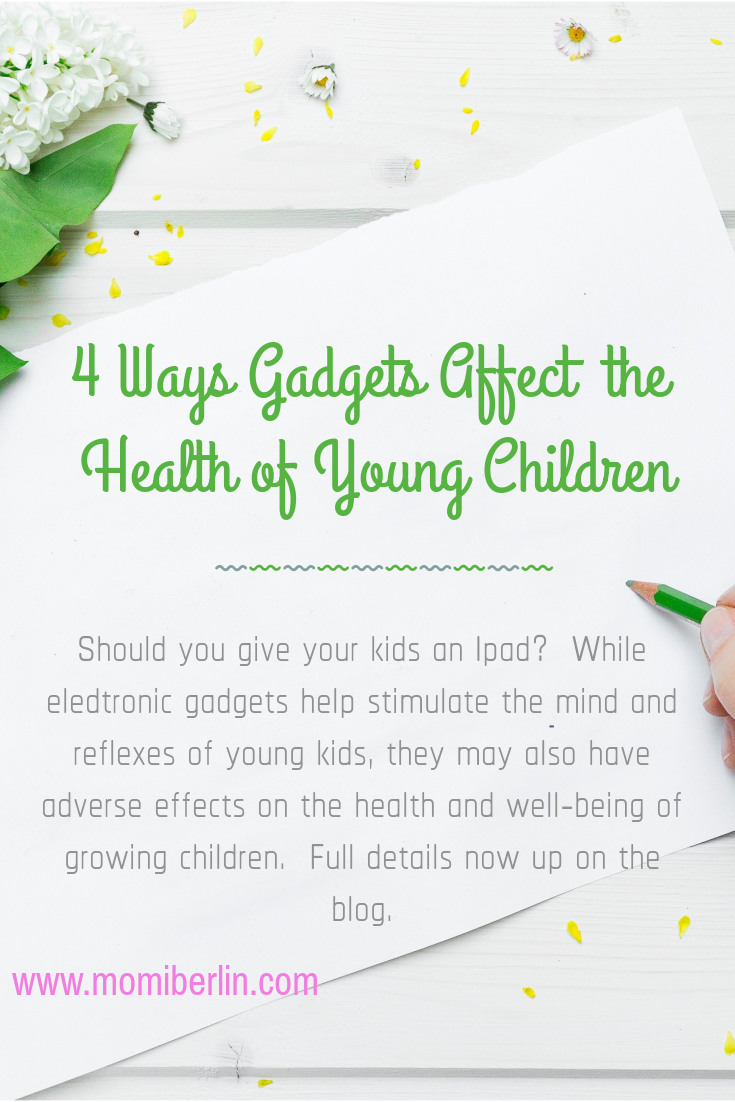 We seldom go out to dine and enjoy the outdoors.  Since we had our fifth baby, we often stay at home and do home-based activities instead.  During those days that we go out, we often see other parents allow their youngsters to use tablets and smartphones.  The tactic seems helpful as the kids are well-behaved and very cooperative.  I may say then that it has become a common practice for parents to allow their children to use gadgets like tablets or smartphones at a very young age—many as young as babies! Some load up these gadgets with educational apps and videos to aid in their kids' development, others see them as a way to keep children entertained—and out of trouble.
While these electronic gadgets help stimulate the mind and reflexes of young kids, they may also have adverse effects on the health and well-being of growing children. Makati Medical Center, a top hospital in the Philippines, identifies four possible consequences of letting young kids fiddle with smartphones and tablets all day.
Eyesight problems
Staring too long at a screen can cause dry eyes, headaches, fatigue, blurred vision, and more visual issues that our child may have to deal with for the rest of his life. Scientists have also linked prolonged exposure to LED screens to poor quality sleep, which affects kids' energy and moods and may even lead to insomnia.
"Be sure to set a cap on the amount of time your kids can use their gadgets: 1 hour a day for 2 to 7-year old kids and none before that," said Ma. Veronica Reloza, MD of MakatiMed's leading Pediatrics Department. "As much as possible, make them use gadgets in a well-lit environment to prevent further eye strain."
We learned this the hard way.  Two of our boys wear eyeglasses, and I believe I am partly to blame.  I allow them to play using their Gameboy at that time. Now with our third boy, we manage the use of his mobile phone.  As for our fourth and fifth, we haven't exposed them yet to the use of the gadget.  As much as possible, we only read stories, play building blocks, and watch cartoons for a few minutes only.  
Back and neck strain
During the growing years, one can develop a good posture.  But with constant gadget use, children have gotten used to being hunched over. A study from the British Chiropractic Association showed that 40 percent of 11- to 16-year-olds are starting to feel neck and back pain, which can be attributed to poor posture.
I was not aware of this until I learned of the back and neck strain brought by too much gadget use.   As I observe my boys, I have come to realize that their neck is under a lot of pressure because of the lazy lifestyle spending hours in front of their mobile phone.  Honestly, I cannot control my two big boys now on their use of the cellphone.  The easiest way for me to protect them against this neck and back strain is to confiscate their mobile phone on weekdays and allow then to use it on Friday and Saturday only.  Also, I give a constant reminder about their posture.  
Obesity
It doesn't matter whether our child is hooked on educational shows or cartoons—sitting on the couch all day with his hands and eyes glued to a tablet or laptop encourages a sedentary lifestyle. "This may result in children becoming overweight and obese," said Dr. Reloza, a developmental pediatrician.
Good thing we have no household helper.  When the boys are at home, I ask help in taking care of our two little ones. They also help me with some household chores.  Given their responsibilities, I may say that they move a lot and do not stay long hours on the couch.  We also have a rule not to bring food in front of the television set or laptop. That way, they would stand up if they feel hungry.  
Repetitive stress injuries
Tiny movements like typing or swiping a mouse can irritate tendons, causing them to swell and press on nerves. When these movements are repeated over a prolonged period, they can injure cells through the release of cytokines.
As with most other things, moderation is key. Our kids can still enjoy the benefits of having easy access to electronics, but as their parents, we have the responsibility to keep their usage within healthy limits. 
Hope we all learn from these simple reminders.  It feels good to be reminded once in a while to help us be better parents to our kids.  
Momi Berlin Directory
Makati Medical Center Website