MOMI TIPS on Raising Children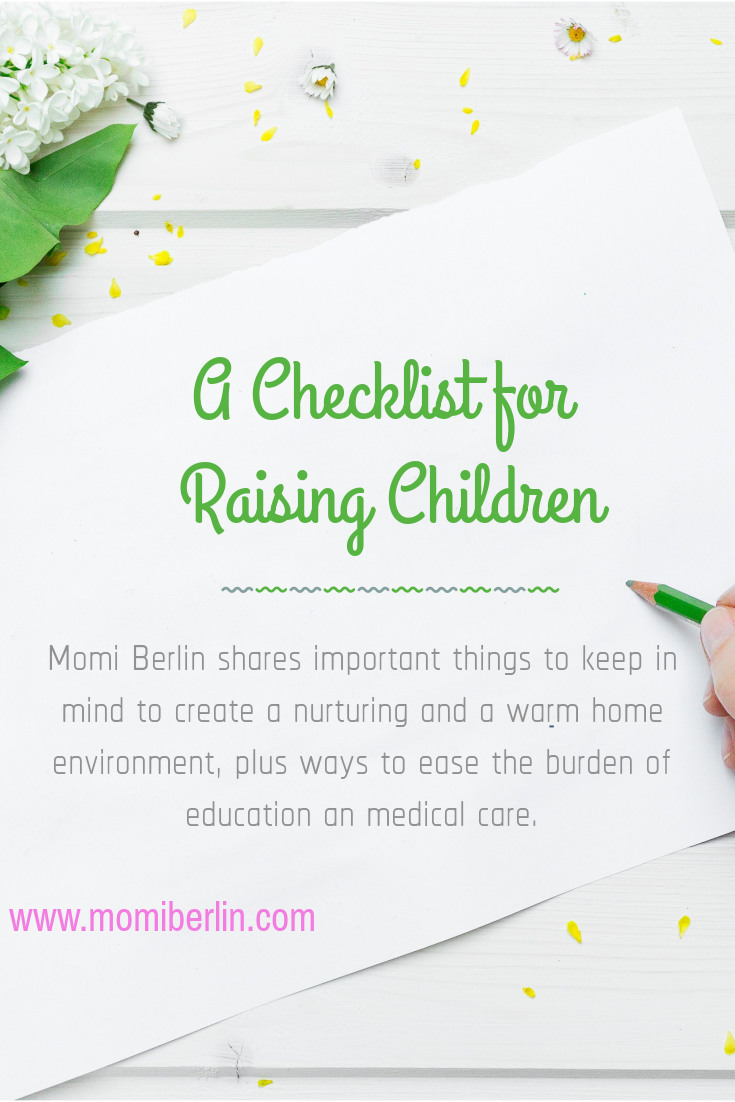 Raising children can be one of the most stressful but also rewarding experiences a parent may have. Seeing them grow up from a child to a young adult can be affirming and emotional. With this may come worries relating to their turbulent teenage years, what happens when they go to college, and whether one can afford the expenses that come with raising a child in the first place.
Here are some things to keep in mind to create a nurturing and warm home environment and suggest ways to ease the burden of education and medical care.
Communication
The key to every relationship is communication. Having that open communication between your children and you will ensure that there may be fewer misunderstandings. Let your kids know that you will be there to listen.
Reassuring them that they can share their feelings, worries, and thoughts without judgment can lay the foundations for a trusting relationship. This can also mean that they are more likely to share things with you and reduce the kind of disagreements and misunderstandings that may happen during their teenage years.
Speak with understanding and listen – never invalidate their feelings.  You might learn something new about your youngsters and yourself too!
Open communication will mean that your children will grow to trust you and will be willing to share what they are going through.
By having this line of communication open, you can reassure your kids that you will be there no matter what the circumstances may be. This lays the vital foundation for later in life when communication may be scarce, and your youngsters can be assured that they have someone they trust to confide in a safe environment.
Through this, you can help your children ease the burden and stress of growing up.  You also get to celebrate their accomplishments and achievements and watch them grow into the most excellent version of themselves.
Education
Paying for your children's education can be daunting. With four-year college tuition and fees averaging more than $9000 at a public institution to nearly $35,000 at private institutions, the sheer amount of money needed to get your kids through their academic years can make a hole in your wallet.
Coupled with the idea of sending your youngsters off into the wide world on their own come college years into what may be their first foray into independence can be a cause for worry and sleepless nights, but there are many ways to reduce the financial burden.
It may be best to speak to your kids' school counselor for the best way to approach the college application process when the time comes. If this proves to be not as useful as you hoped, then it might be best to confide in a third-party such as friends or co-workers whose children have also gone through the same process or do the research yourself. With the world wide web at your fingertips, all the information is there for the taking.
Grants and scholarships can be one of the ways to lessen the financial burden when it comes to your youngsters' academic process. These are usually either awarded by the universities themselves for high merit or awarded by private organizations. Others include scholarships based on academic achievement, sports, music, and under-represented groups.
Whatever your circumstances may be, it may be best to check whether your children are eligible for any of these and apply accordingly.
Applying to these opportunities may significantly lessen the financial burden that comes with education and can open new doors for your kids.
Medical Care
As much as you want to keep your children away from illnesses, sooner or later they may catch that pesky cold or fever. There are many ways to prevent and treat this without too much financial strain.
One of which is through health insurances such as Medigap insurance. With various options, you can choose which ones suit you and your needs best.  By having this insurance behind you, you can rest assured that there is a back-up when you need it.
Independence
Spending time with your youngsters is an essential part of their growing up.  However, there comes a time when you may have to let them go to explore the world on their own.
By letting them have time for themselves during their teenage years, this can prepare them for the independence and responsibility that comes with higher education, such as when they go off to college.
Not only will this help them learn more about themselves as individuals, but this may be the perfect time for you, the parent, to finally have time to focus on your interests. Pursue that hobby or that goal you have been putting off due to childcare.  Who knows, maybe you will find something you love and can share this with your child, producing something both of you can enjoy and partake. One of the ways to strengthen the bond between parent and child is by participating in shared activities, and this may be one of them.
Just as adults may need their alone time to think and relax free from external stimuli, so do your children.
It is important to acknowledge that your children are individuals too and will not always be the little ones you've seen grow. One day they will have to move out and make a life of their own. By laying down the foundations of communication and independence early on, you can ensure that they may trust you and confide in you whenever they can and that they are reassured that they can share their worries and fears without fear of being judged or ridiculed. As a result, you can both then tackle the financial burden and excitement that comes with college together.
Devoted. Compassionate, Instinctive.  Berlin loves to write personal narratives, thrilling discoveries, and mommy tips that make daily living the happiest. She shares the small house with her husband and their five boys.