Momi Tips: Sweet & Fit Stevia Baon Recipes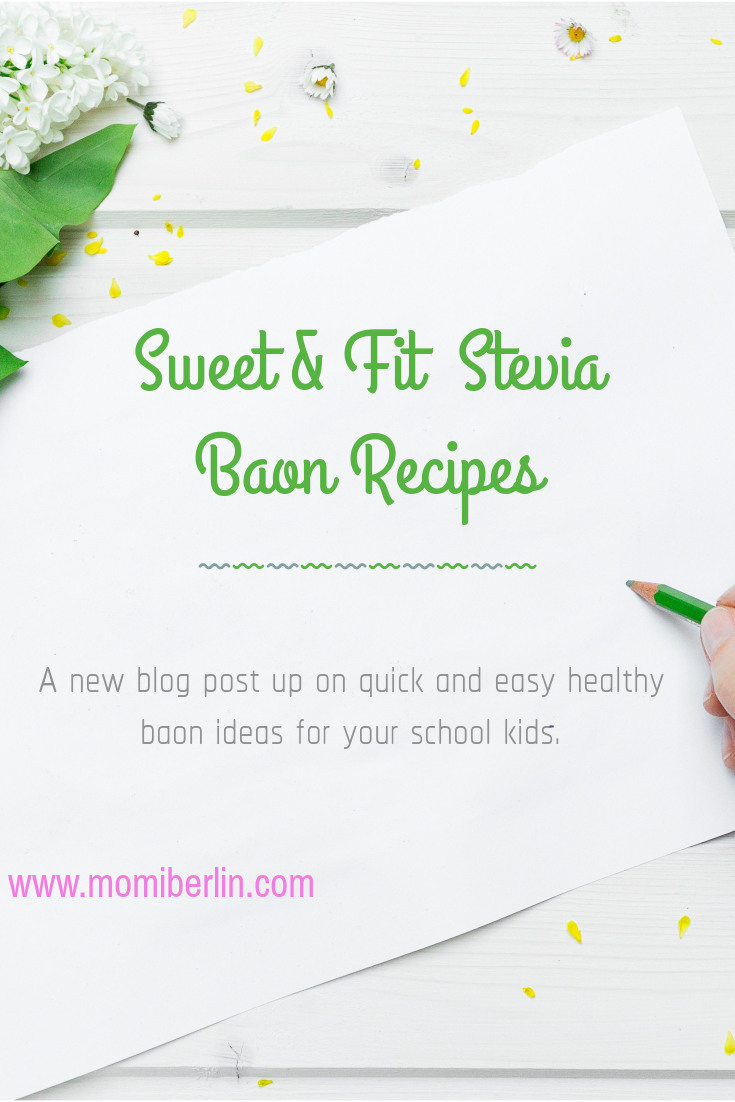 One of the challenges that mothers face every day is preparing school baon for their kids. Now that the school year has already started, moms are undoubtedly busy searching on the internet or even asking their kumares for healthy baon recipes.
Fret no more as Sweet & Fit Stevia ambassador Chef Carol Limbang prepared two healthy snack recipes that are easy to make.  These recipes are also pocket-friendly. Teaching the kids to embrace healthy eating habits will surely help them keep a healthy lifestyle when they get older.

Here are two recipes that you can prepare using Sweet & Fit Stevia, the natural and healthy sweetener, guaranteed zero fats and zero calories.
PEANUT BUTTER COOKIES
Ingredients:
½ cup butter, softened
½ cup Stevia Peanut Butter
1 ½ tbsp Sweet and Fit Stevia
2 pcs eggs
1 tsp vanilla
1 cup all-purpose flour
Procedure:
Preheat oven for 350 F for 15 minutes.
In a bowl, beat butter, peanut butter, and Sweet and Fit Stevia until smooth. Add egg one at a time, beating well after each addition. Add vanilla and all-purpose flour.
On a sheet pan, scoop about 2 tablespoons of cookie mixture. Flattened with a fork and bake for 15 minutes. Let it cool.
HEALTHY FILLET WITH SUMMER MANGO SALSA
Marinade:
3 tbsp mustard
1 tbsp olive oil
2 tsp lemon juice
2 tsp SWEET AND FIT STEVIA
Salt and pepper to taste
¼ kilo cream dory fillet
Procedure:
Combine mustard, olive oil, lemon juice, SWEET AND FIT, and salt and pepper in a bowl. Marinate the fillet at least 8 hours or overnight in the chiller.
Pan-sear fillet with 1 tbsp of vegetable oil in a non-stick pan. Set aside.
MANGO SUMMER SALSA
2 cups ripe mangoes, cubed
1 cup tomatoes, cubed and seeded
½ cup red onions
¼ cup wansuy
2 tsp SWEET AND FIT STEVIA
Salt and pepper to taste
Procedure:
Combine all the ingredients in a bowl. Set aside.
TO ASSEMBLE:
Top summer mango salsa over cooked fillet and serve.
Sweet & Fit Stevia Baon Recipes
Try these healthy yet affordable baon ideas and let us know what your kids say about them.  Do not forget to share the recipes, too, with your kumares.