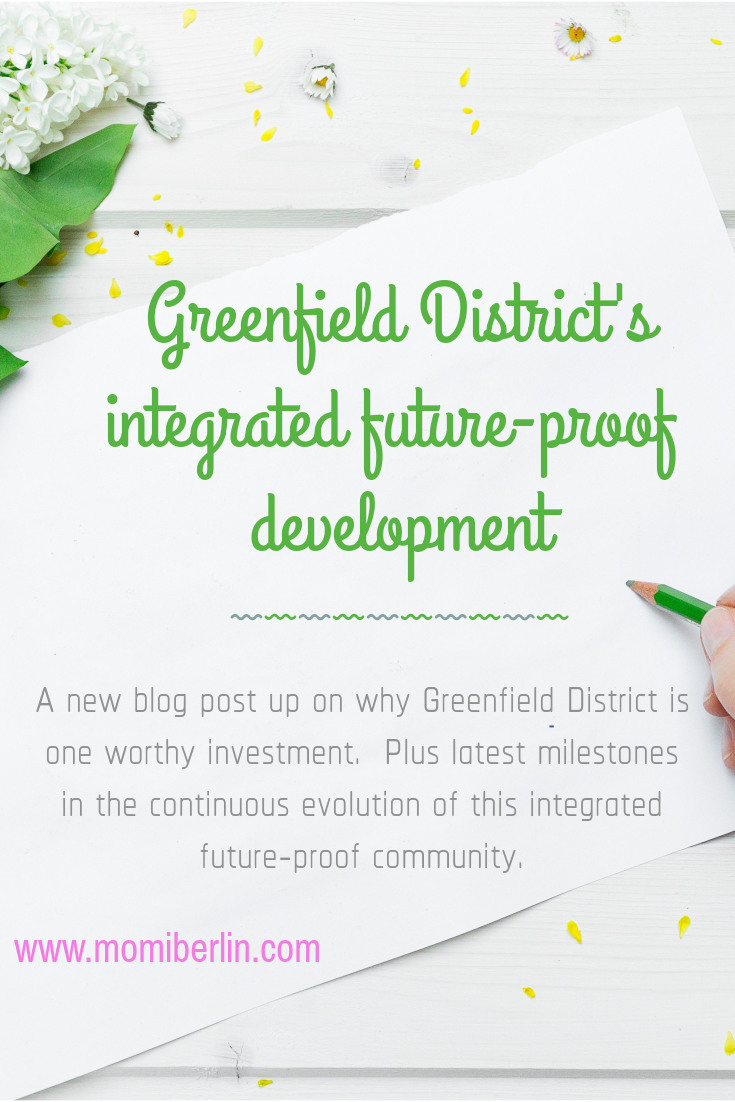 Of all the central business districts, I love Ortigas Center the most.  I used to work in Ortigas Center for years. The commute time going to and from the house wasn't much of a hassle.  The place is also near our pediatrician's clinic.  It is also very accessible to our preferred hospital.  I value my boys' health and being near their doctor eases the stress in cases of health emergencies.  
A future-proof community
It is also my dream to have our own space within this district.  And should I have the budget, I opt to get a unit in one of Greenfield District's condominiums.  This masterplanned 15-hectare township of Greenfield Development Corporation (GDC) is strategically located at the heart of Mandaluyong City.  I also love the fact that Greenfield District has safe walkways that are above industry standard in design.  The walkways are wider, well-lit, and tree-lined.  In every turn, too, there are security guards friendly enough to offer assistance. 
Just recently, I learned that Zitan, the pioneering transit-oriented high-rise residential condominium near the EDSA MRT hub, is now ushering in its new residents.  Its homeowners will finally enjoy the development's promise of a walkable and nature-centric lifestyle.  Of course, there's also the convenience of being near main transportation hubs and right across premier lifestyle destinations.  Prime schools and colleges are also but a few minutes drive away.  
Another addition to the Greenfield District is the 30-story Greenfield Tower.   This building structure along Mayflower Street serves as the new Greenfield corporate headquarters.  It is the ideal office for BPO firms given its state-of-the-art design.  The building likewise boasts of amenities such as function rooms and an exclusive restaurant in the 30th floor.  There is also Greenfield District's trademark fiber-to-the-unit technology that provides unparalleled internet connectivity for businesses.   
A community that will stand the test of time
I happened to handle the account of GDC when I was with a Public Relations firm before.  I am more than impressed how its executives remain committed to its goal of building future-proof communities that will stand the test of time and for generations to come.  And I am seeing the realization of that dream as I walk along its smart, integrated, and future-ready urban community.  All the more that I would love to own a unit at Greenfield District.