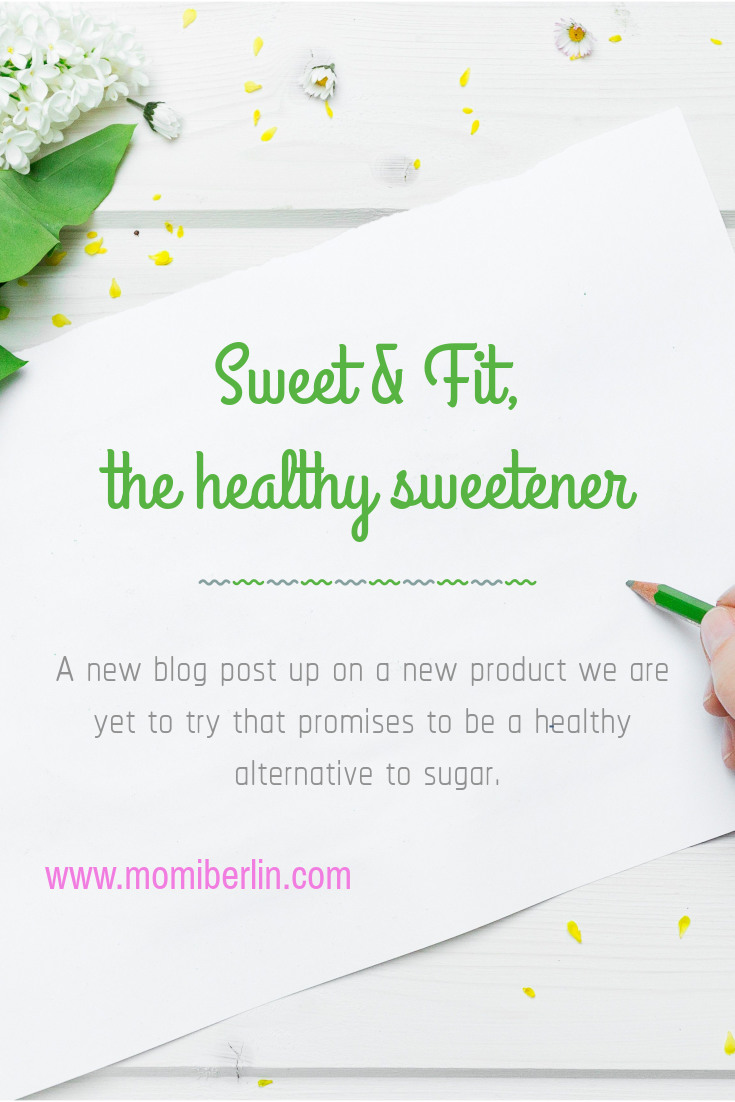 My husband is now careful with his food intake.  He eats less at night and even removed soda and white bread from his system.   The sudden change was a result of his checkup.  He is nearing obesity.  
It is for this reason that I pushed through with our vertical gardening.  We have pots of herbs and some vegetables at home.  And one of the herbs we grow is stevia.  For his coffee, I put two to three fresh leaves of stevia.
Sadly, he cannot take the taste of his coffee with the fresh leaves of stevia on it. 
Sweet and Fit Stevia, the healthy sweetener
Good thing that I bumped into a dear friend who introduced to us a safe sugar-free alternative.  As many stevia products are highly processed and may not be the healthiest option, there's a natural sweetener packed with health benefits.  Now available in the market nationwide is Sweet & Fit Stevia. 
Sweet & Fit is recognized as the safest all-natural sugar. It is 300 times sweeter than sugar but with no effect on blood sugar.  It also has less or little aftertaste. 
Stevia, the healthy sweetener
healthy benefits of stevia
This low-calorie sugar came from Stevia.  A remarkable noncaloric herb, Stevia is abundant in Paraguay. For centuries, it's been used as a sweetener and flavor enhancer around the world.  It has a pleasant taste and in its natural state is about 300 times sweeter than sugar, and much more so when processed.  Its medicinal uses include regulating blood sugar, preventing hypertension, treatment of skin disorders, and prevention of tooth decay.  
Other studies show that Stevia is a natural antibacterial and antiviral agent, too.   A great sweetener choice for diabetics, Stevia is also a healthy alternative for those watching their weight and just anyone interested in maintaining their health.  Sadly, husband doesn't like seeing fresh leaves on his coffee.  Thus, imagine my relief when my good friend introduced to us Sweet & Fit Stevia.
health benefits of Sweet & Fit
Unlike the fresh leaves of stevia, Sweet & Fit has a little aftertaste.  Once limited to the health-food market, the plant-derived sweetener is now widely available in the country and rapidly replacing artificial sweeteners in consumer products.  Many already testified that by using Sweet & Fit, their food is guaranteed to enjoy the benefits of Stevia like vitamin C, calcium, niacin, magnesium, phosphorus, selenium and iron.   It also doesn't cause caries or tooth decay.   On the contrary, Sweet & Fit actually promotes oral health. 
Sweet & Fit can also control blood sugar and even treat type 2 diabetics.  This is because of its component "stevioside," a chemical that stimulates the release of insulin from the pancreas.  It is for these reasons that Sweet & Fit is being used in many dishes and desserts.  I also love the advocacy GIDC promotes.  GIDC is the maker of Sweet & Fit and they advocate to educate the people about the goodness of shifting to a healthy lifestyle and healthy products.
Sweet and Fit Stevia, our healthy sweetener
My friend told me Sweet & Fit Stevia is available in Mercury Drugstores and leading supermarkets nationwide.  I must give this product a try as it is recommended by a dear pal who's also an editor of a health and fitness magazine.  Her post and character speak highly of herself, there's no room to doubt at all.
Momi Berlin Directory
Sweet & Fit Stevia Website