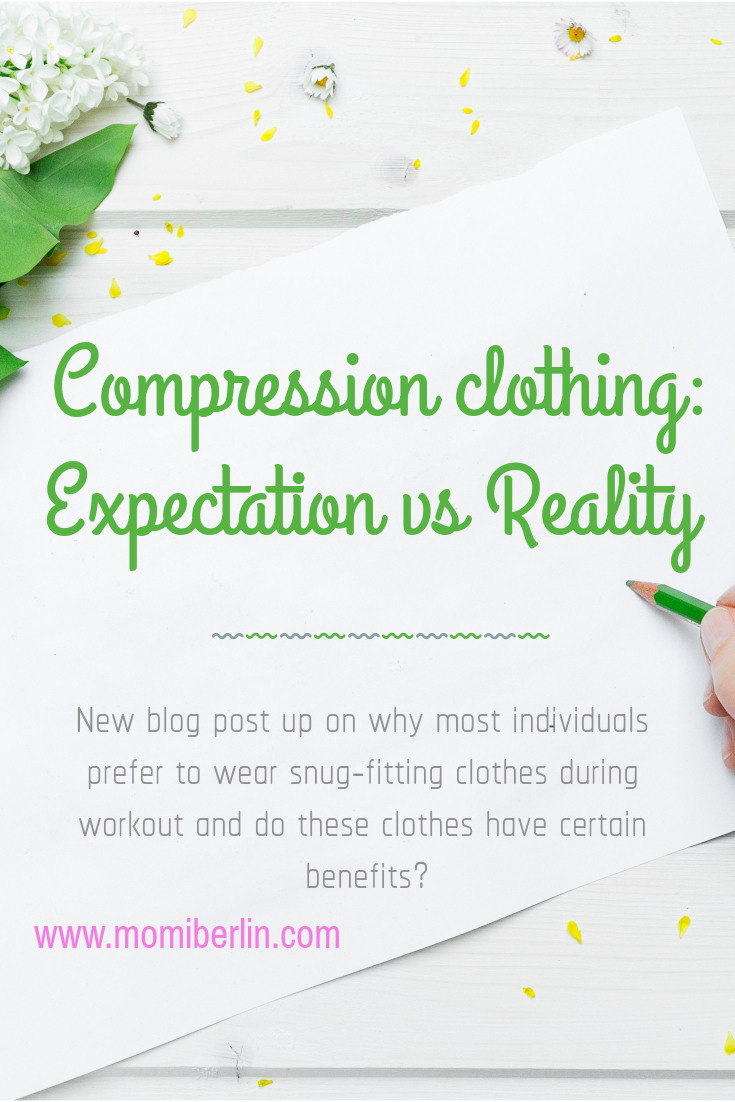 We went to our favorite mall yesterday afternoon.   My son had his fitting for a fashion show scheduled this Sunday.  My ever supportive mom drove us to the place and even waited for us.  In between, she shopped for new clothes.  I saw a few of her choices were tight-fitting shirts and leggings.   
Perhaps you have seen a number of individuals sporting pieces of clothing that fit tightly around the skin.  Such garments are referred to as compression clothing.  They recently have been surfacing as a popular trend amongst fitness enthusiasts aspiring to achieve quicker muscle recovery. These tight-fitting shirts, tops, tights, leggings or socks squeeze the muscles compactly.  They are also known to increase performance during a workout and accelerate recovery post-workout.
Is the Squeeze Worth it?
Recent explorations, studies and peer reviews on compression have raised some brows around the functionality of these garments and the differences between reality and expectations of sweat-busters. Running a new research on compression clothing at the Institute of Exercise and Environmental Medicine at the University of Texas Dallas, Abigail Stickford a postdoctoral aspirant claims that these clothes purportedly boosts blood circulation and oxygen delivery for better performance.
Most would claim that wearing snug-fitting clothes results to better proprioception, a medical term used to define the capability to sense one's orientation in his surroundings.  Other benefits are developing workout efficiency, hitting the muscles that need to be stimulated, and yielding best results with less exhaustion. Most importantly, these clothes tend to reduce aching and pain by pushing blood to the muscles which help to excrete the unwarranted biochemicals related to training. No matter how convincing the evidence supporting the advantages of compression clothing is, it is still widely circumstantial.
For research, Dr. Stickford gathered 16 long distance male runners with most of them not knowing about the very existence of these skin-tight costumes. The final report found no difference in performance for both using compression clothing and those without it. Improvement in running efficiency wearing the lower-leg compression was questionable. Whoa – Not so positive!
Some studies tend to reflect a positive outlook on compression though. Sports performance and recovery may vary across sports. In situations involving sports such as basketball, sprinting, leaping, and football, the compression technology may assist in performance and recovery. Other sports like weight training report to pose no changes in performance with the use of compression.  On the contrary, they did report less soreness. Therefore, people's expectations revolving around what they might achieve out of compression may hue their results.
Finally, Get Rid of Sweat!
You may dislike the fact of getting squished in compression clothes, and the sweaty odors might also cause an issue with prolonged exposure in the clothes. Another innovative product that comes to mind discussing sweaty odors is the new unisex leak-proof underwear technology. This technology focuses on moisture wicking and has several different lines for both men and women. Each type comes with moisture wicking and leak-proof features. The product range is combined with three kinds of jerseys – Merino Perform Wool, Bamboo, and Nylon – all of them are better in drying as compared to cotton. It's the bacteria that smells, thus the Bamboo underwear is naturally antibacterial. All jerseys are washable, stain-resistant and eco-friendly. These undies are specially designed to feel fresh, neat, and clean.
Although this new technology is dissimilar to compression in terms of material used but the squishy-fitting compression can be accompanied with leak-proof undies as an essential garment for summers to avoid sweaty bottoms. After all, it is all about you and what you feel comfortable in!
Compression clothing- Expectation vs Reality
On our way to the cashier, my mom mentioned she needed these new set of clothes for her workout.  She enrolled herself at a nearby gym and plans to do some workouts every morning.  Perhaps more than the alleged benefits of these snug-fitting workout clothes, many individuals use them because it has always been the practice ever since.  Add to that, loose-fitting clothes are more likely to cause physical harm from tripping.   Though the evidence to support such benefits has been largely anecdotal, I never questioned my mom's purchase.  I am just happy that despite her old age, she wants to still take care of her health and body through exercise.  And most grandmothers I know who are of the same age would rather rock themselves to sleep or people watch as they stay for hours at the terrace.