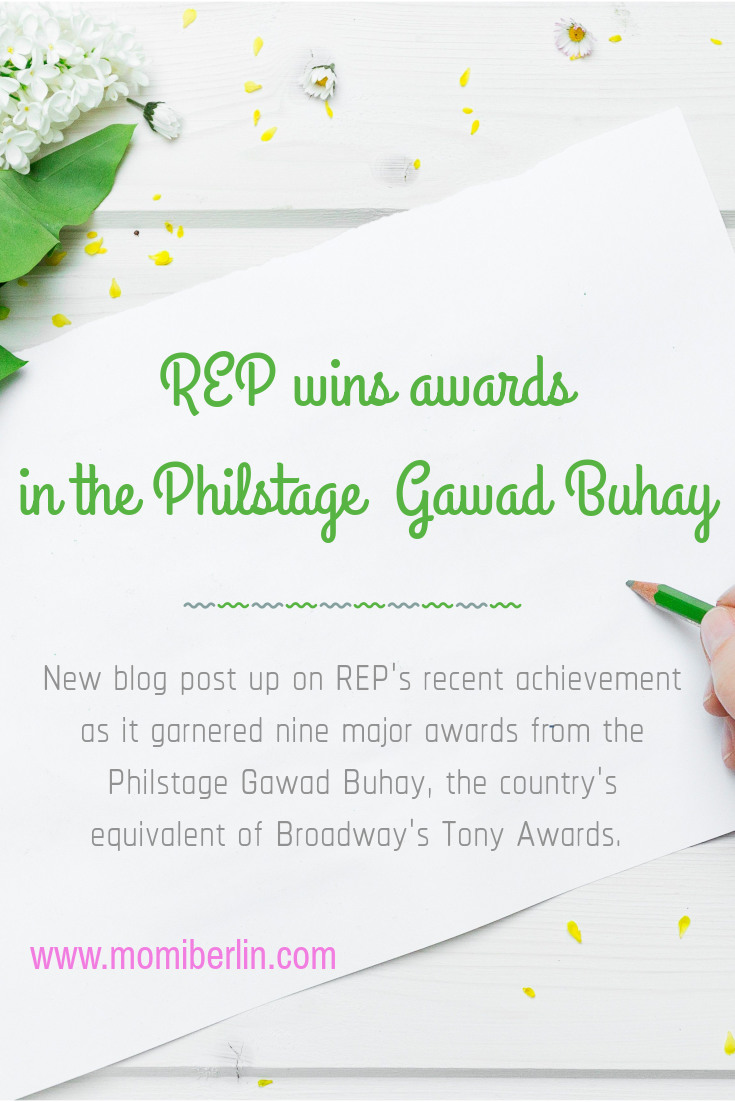 Has it ever happened to you that you were so happy for the achievement of others that you felt it was like your own success?  That happened to me recently when Repertory Philippines or REP secured nine major awards in various categories in the recent 10th Philstage Gawad Buhay Awards. It was indeed a Golden Year for REP having garnered 36 nominations and won major awards during its 50th year.
REP's Golden Year
REP took home the honor for the following recognition:
Philstage Gawad Buhay
Established in 2008, the Philstage Gawad Buhay Awards is the country's equivalent of Broadway's Tony Awards.  It is known as the country's first industry awards exclusively for the performing arts. A select panel of jurors is tasked to watch all productions of Philstage member companies.  After careful deliberation, members of the jury come up with a set of nominees and finalists. 
Our congratulations to REP
Our congratulations to REP for all the recognition.  We are happy for REP.  Though we haven't seen all the plays, we were able to catch a few of its works.  And we must say, REP's actors truly gave their best performance and even the direction was superb.  I believe such recognition only proves that REP's 50 years means the company is committed to staying for another 50 years and bring more entertainment, hope, and love.  
Momi Berlin Directory
REP Website