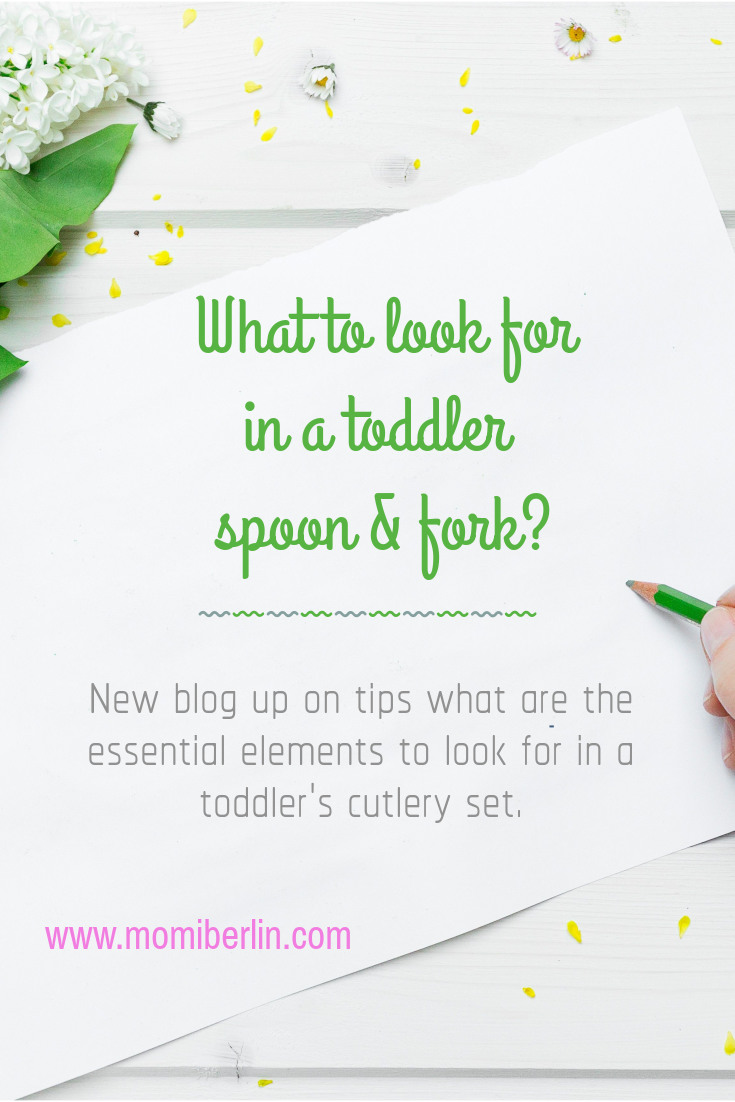 We've got a premium cutlery set from Rustan's Supermarket.  To say the set is elegant is an understatement.  It is exquisite.  I love it that the 3-piece Children's Set we got is just perfect for our toddler.
There are a lot of cutlery set for toddlers, mostly with bright colors and attractive designs.  Sadly, when you use them to your kiddo, you just know that you failed to look deeply at the needs of your child.
Not all utensils are created equal.  Some are plastic while others are made of silicone while some from metal.  Some spoons are too deep while others are too shallow they can no longer hold the food.  This then prompts me to write, what to look for in a toddler spoon and fork?
Weight
Even how pretty a spoon or fork is, a toddler may not love to use it again if it strains his hands.  The perfect cutlery set for a child during the self-feeding learning stage is just lightweight.    Otherwise, you may end up spoon feeding him which is contrary to your goal to teach him to use utensils.
Shape
This is what truly inspires me to write this short post.  I so love the spoon from Le Cordon Bleu.  The shape is deep enough to scoop the food easily from the plate or bowl.  I also love how it fits perfectly to the mouth of my son.  As for the fork, its edges aren't too pointy to hurt him.  It has round prongs but can still pierce and pick up pieces of fruits or meat.
Grip
We all know that toddlers can sometimes be clumsy.  The cutlery set should have the perfect grip to counter that clumsiness.  As I love those handles made of rubber, I, on the other hand, hate the fact that they can accumulate dirt and grime.  It's so hard to remove them, especially that sometimes, it's the boys that wash our dishes and utensils.
Design
Everything in our house is identical.  I mean, I love our dishes white and our silverware and serving utensils in matching set.  Except for our toddler's dining set.  He has his own set in matching pair so he may easily identify his own pair.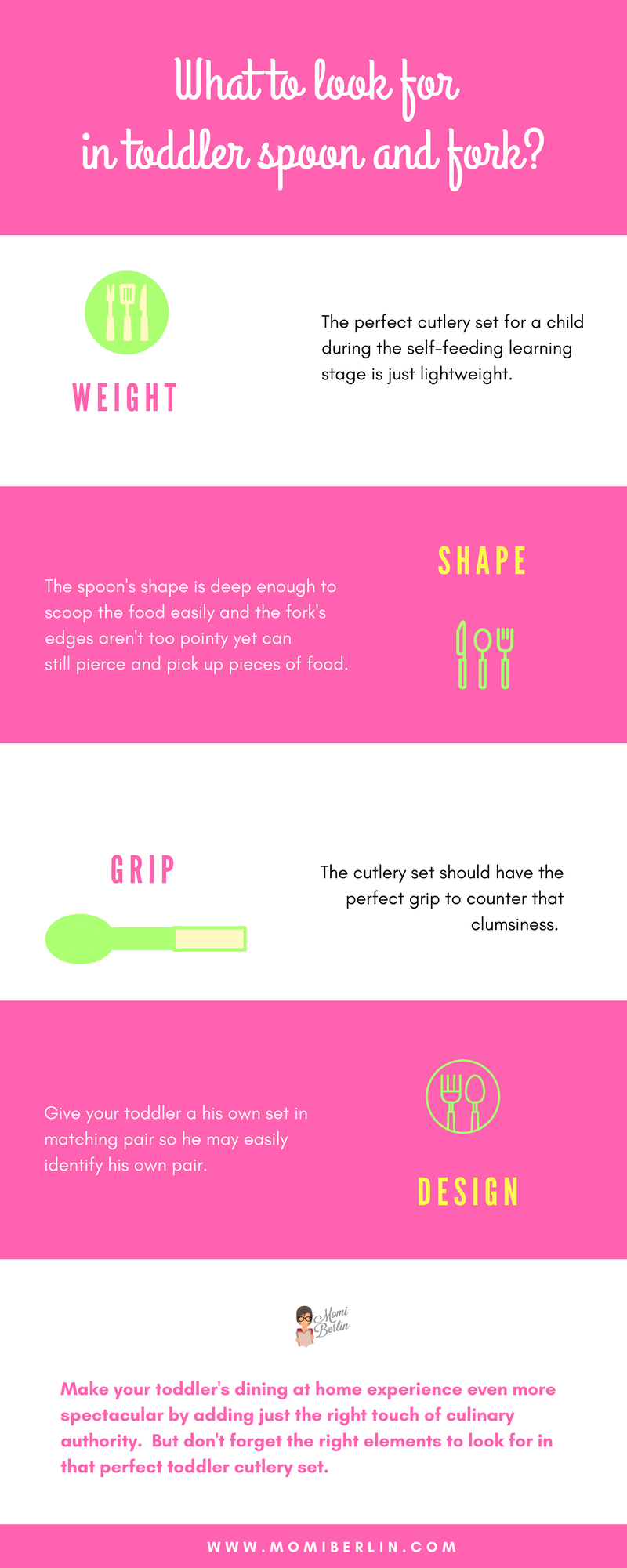 Home dining experience with Le Cordon Bleu
Lucky us we've got this Le Cordon Bleu toddler cutlery set.  I just learned that Le Cordon Bleu is the largest network of culinary and hospitality institute with more than 35 schools in 20 different countries.  A Le Cordon Bleu diploma is recognized internationally and is said to be the ticket to a rewarding culinary career.  Le Cordon Bleu has even expanded its services by putting up fine restaurants, producing instructional books and videos, and offering kitchenware through La Boutique which features top quality products selected by Le Cordon Bleu Master Chefs.
You can also have the chance to add authentic Le Cordon Bleu cutlery in your kitchen.  It is as easy as earning stickers whenever you make a purchase worth P300.00 from now until July 4 at Marketplace by Rustan's or Rustan's Supermarket.  Earning tickets is faster when you purchase sponsor products such as Aquabliss, Feather Soft, Beach Hut, Fontauroi, Tiny Buds Naturals, Palm Corned Beef, Snapmax, and Market Garden.  You may get your sticker card in-store or download the Stick 'N Collect App on Google Play or the App Store.
Featured in the series is the 4-piece dinner set which is a great starter to your collection.  There is also the 3-piece children's set we got.  Others included in the series are the 4-piece pastry fork set with three-pronged forks for separating cakes and pastries, and the 2-piece serving set which is popular for dinner and salad.
What to look for in toddler spoon and fork
Make dining at home even more spectacular by adding just the right touch of culinary authority.  But don't forget the elements you need to consider to make your toddler's dining experience a blast.  Head over to Rustan's Supermarket or Marketplace by Rustan's and get your own Le Cordon Bleu Premium Cutlery Set.  If you have a toddler, I suggest aim for the toddler set.  You will only need 50 stickers for it. Or you may get your set faster with only 25 stickers plus paying for a few hundred pesos.  I guarantee you will love the set to bits and pieces.
Momi Berlin Directory
Rustan's Fresh Website | Facebook | Instagram | Twitter