August 12, 2013.
The newly installed parish priest of the Christ the King of the Universe Parish introduces to the crowd the newest batch of altar boys.  Second son is second from the right.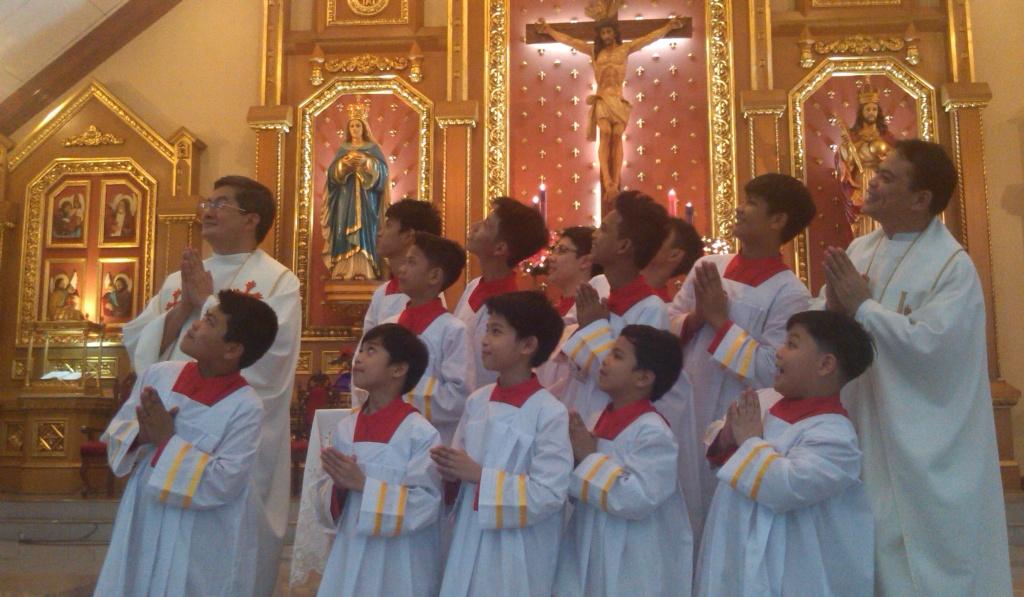 Before joining the church, my nine-year-old boy asked me how much does a sacristan receives for serving the church.  I told him a sacristan does not receive money or pay because he is doing service to Jesus.
Few weeks after, he asked me if he could be an altar boy.  My mother secured an application form from the parish office and second son readily accomplished it.
My son seems to be happy with his decision.  He wakes up early just to attend meetings and church services.
* My son is now 13 years old and he has been serving our parish for four years now. 🙂