Filipinos are well-known for their quite an impressive list of traits. It was second son's assignment to make an album of Filipino positive traits.  And as usual, his work was very interesting to look at.
He turned this "never have been used"* desk calendar into an album.  (*that was exactly his term when he asked me to use the calendar).  The calendar even had a bright red envelope.
He covered the calendar's pages with colored paper and used some colored pens and stickers.  And who would have thought that this album was once a calendar?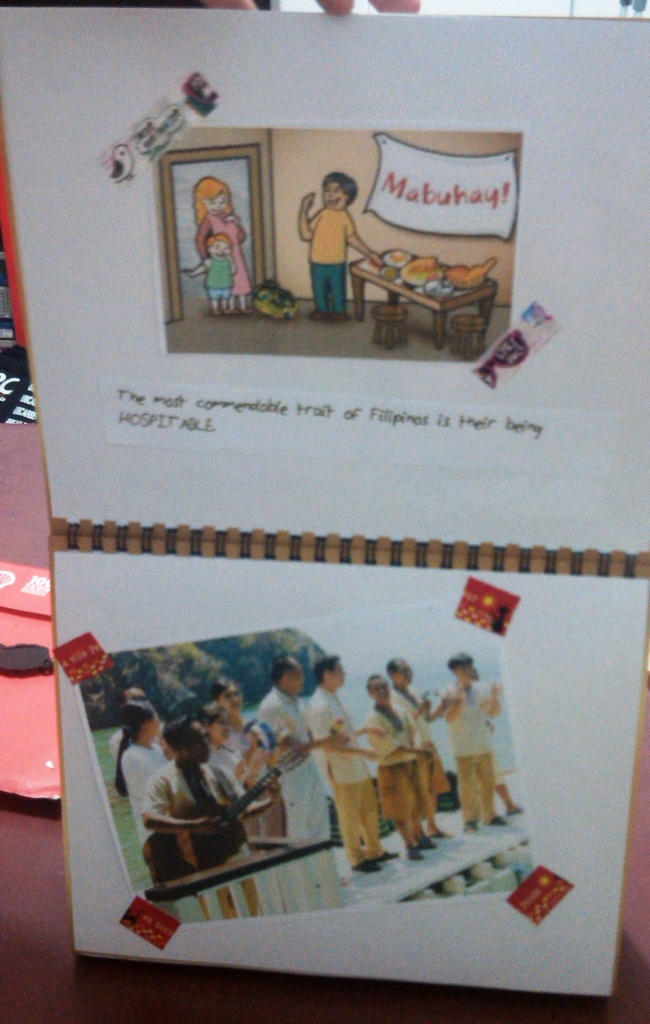 hospitable
Filipinos are known for this trait.  They are very pleasant and warm to visitors– foreigners or locals alike.  they make certain that their visitors are comfortable and would feel that they are part of the family.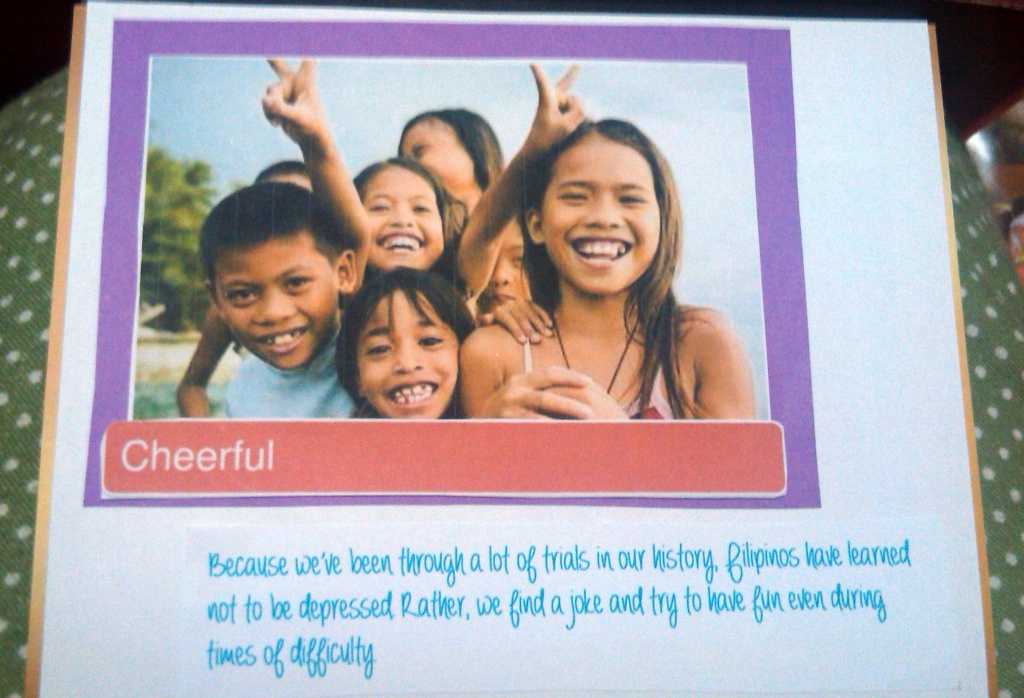 cheerful
Despite the economic crisis or calamities, being cheerful is one trait that never becomes less for most Filipinos.  Some traits become hardly felt, but being cheerful remains with time.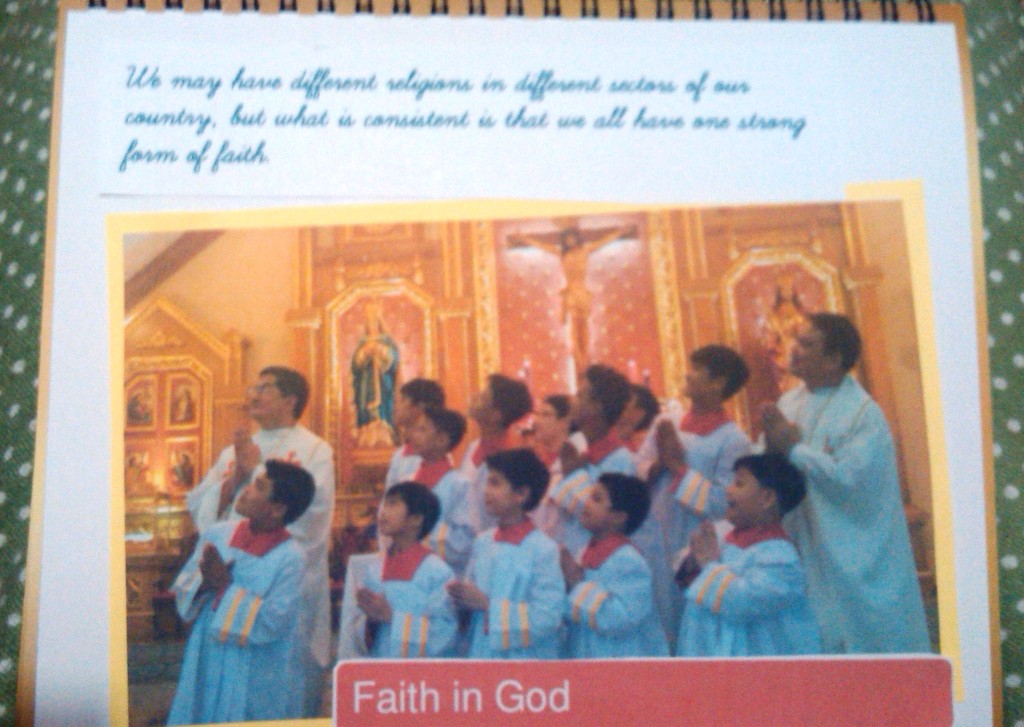 faith in God
Filipinos show great faith in God.  They would turn to God, pray and wait for their answered prayer.  They pray for a bountiful harvest. They pray for the healing of their loved ones' illnesses.  They pray for protection.  They pray for wishes to come true — pass the board exams, fiancé or boyfriend, and even for good business.   Filipinos believe in answered prayers and miracles because they have that strong faith in God.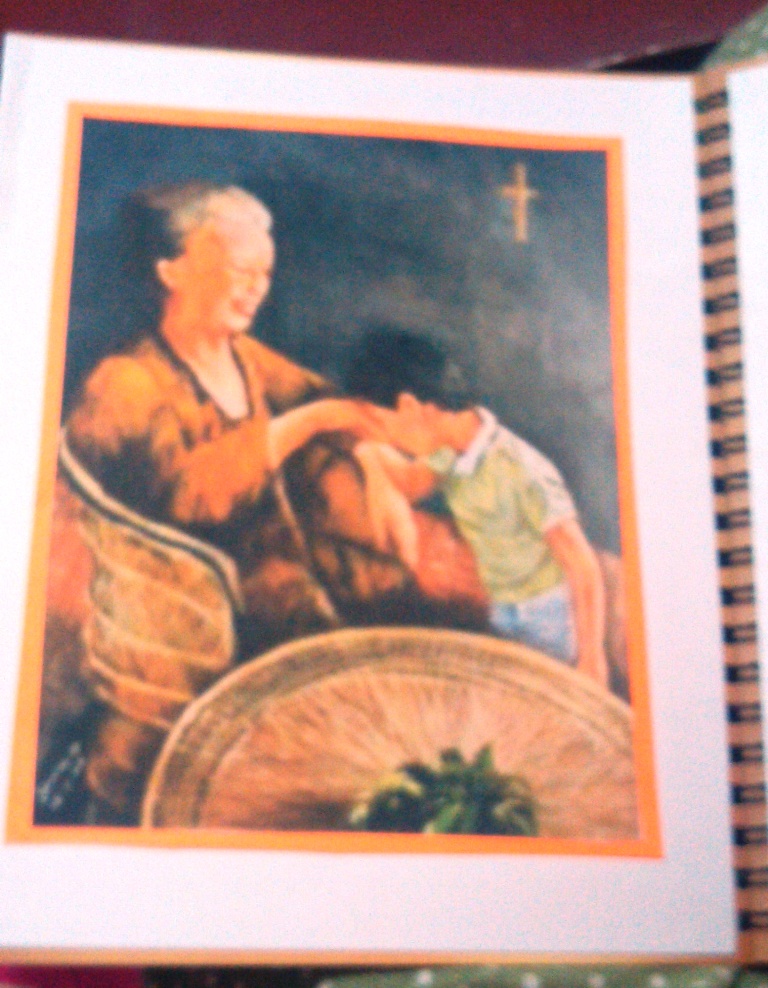 respectful
Filipinos give their highest respect to their elders.   They heed and obey their parents and other old members of their family.  And
 one very old trademark Filipinos are known for are their "po" and "opo" with their "mano po" gesture.
  Even if these elders aren't family, they still respect older strangers by offering their seats or helping them cross the street.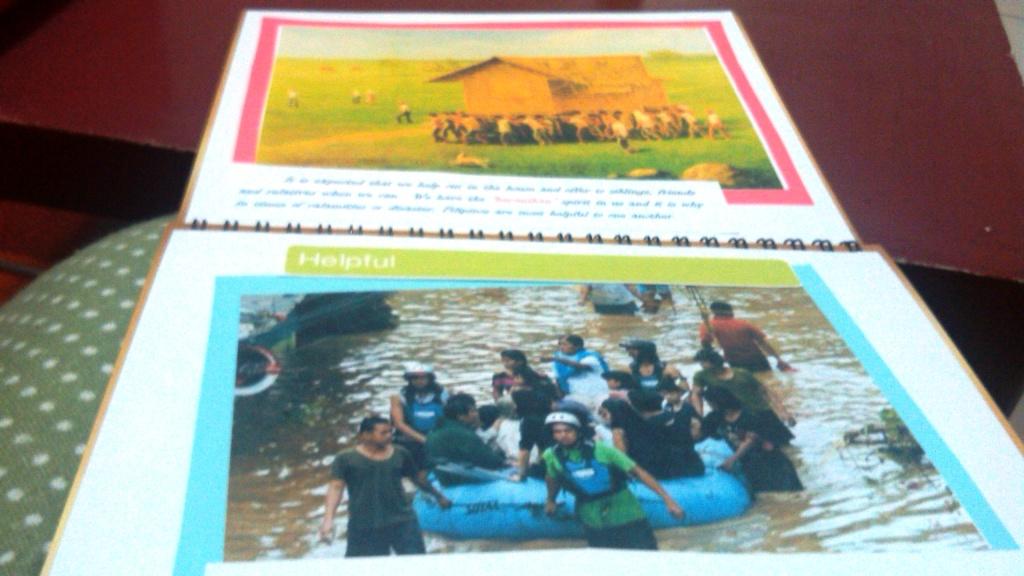 helpful
Most Filipinos are always ready to help someone in need — maybe not in terms of money or material things — but good deeds.  They volunteer a lot and offer their helping hand wherever they are.   With or without disaster, the Filipino spirit of Bayanihan or collective action has always been very present — one Filipino trait that can't be dampened even by time.  In early years, Filipinos are known for Bayanihan wherein neighbors would help a relocating family by carrying the Bahay Kubo to its new place.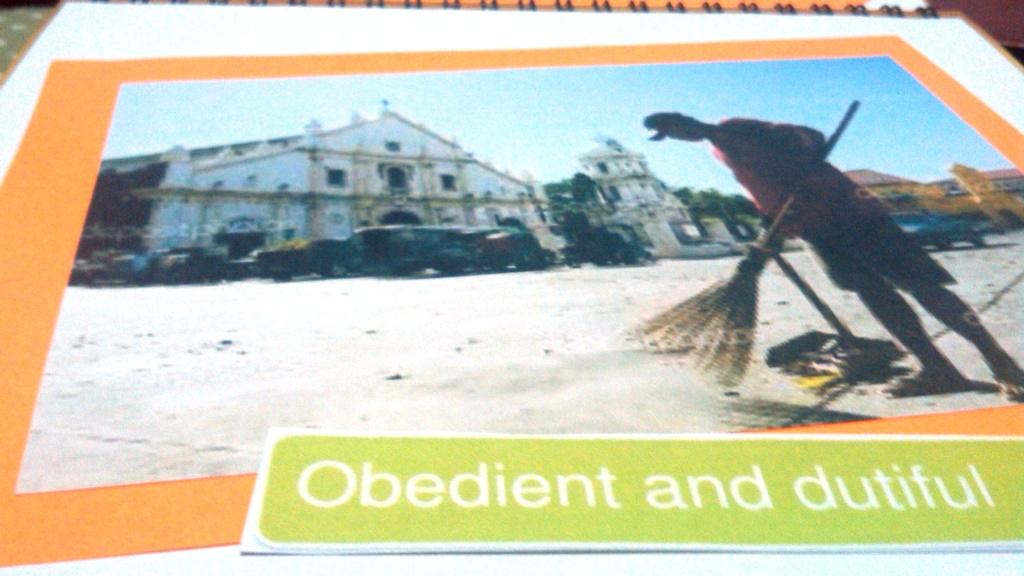 obedient and dutiful
 Often, Filipino children are tag as "dutiful son/daughter" while parents as "martyr mother."  From helping in the household chores to looking after their siblings and elders, Filipinos  maintain a sense of responsibility to care for their family.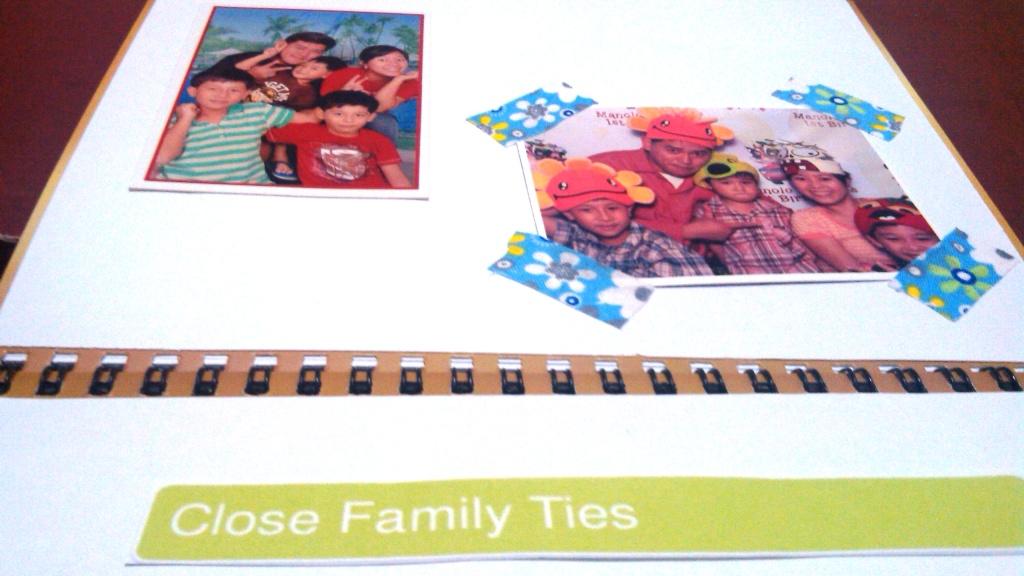 close family ties
In a typical Filipino family, members of the clan keep their closeness. Even after their marriage, some children still live with their parents where their nieces, grandparents, and other siblings also stay.   Though others may choose to have their own house, they would still build their house in the same village or compound.  This setup has been adopted for centuries and still a unique nature in a typical Filipino household.
* I compiled and will share some of the school projects made by my boys in order to help other students with their research.  It has always been this momi's intention to offer help the best way she can.