My favorites are pan de coco and pan de regla. Sadly, the bakery within our subdivision only offers pan de sal every morning, thus imagine my excitement whenever I see a panaderia. Often, I would buy a few pieces to munch and save some for my midnight snack.
My love for bread started when my mom would buy me bread as pasalubong and baon in school.
My boys asked me once, "why the name pan de regla (literally, 'menstrual bread')?  I told them perhaps it's the bright red pudding stuffed inside a soft bread pocket which panaderos naughtily associate with a lady's menstruation.
Anyway, bread is a popular must-have in every local dining table and it carries stories preserved and passed on from one generation to another.  Some stories may be altered over time, perhaps due to humor or to keep it fresh and realistic- just like my favorite pan de regla.
How timely that to celebrate the colorful tradition of Filipino bread-making, Pilmico has partnered with Max's Corner Bakery to spearhead a nationwide bread competition aptly called the Tinapay Natin Pinoy Bread Baking Competition.  The contest highlights how bread plays an important role in our local food, culture and heritage, and aims to encourage Filipino bakers to pursue and share their passion for bread baking.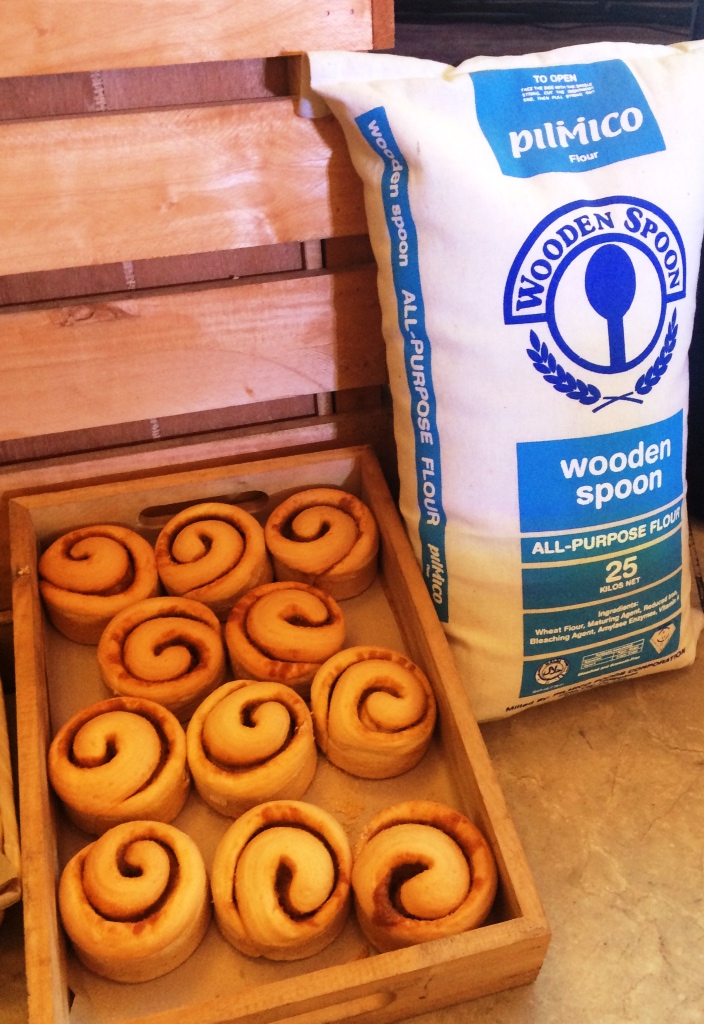 More than a contest, the bread baking competition also pays tribute to our regions' distinctive local identity, culture, and produce by sharing the inspiring stories that each local bread variant carries.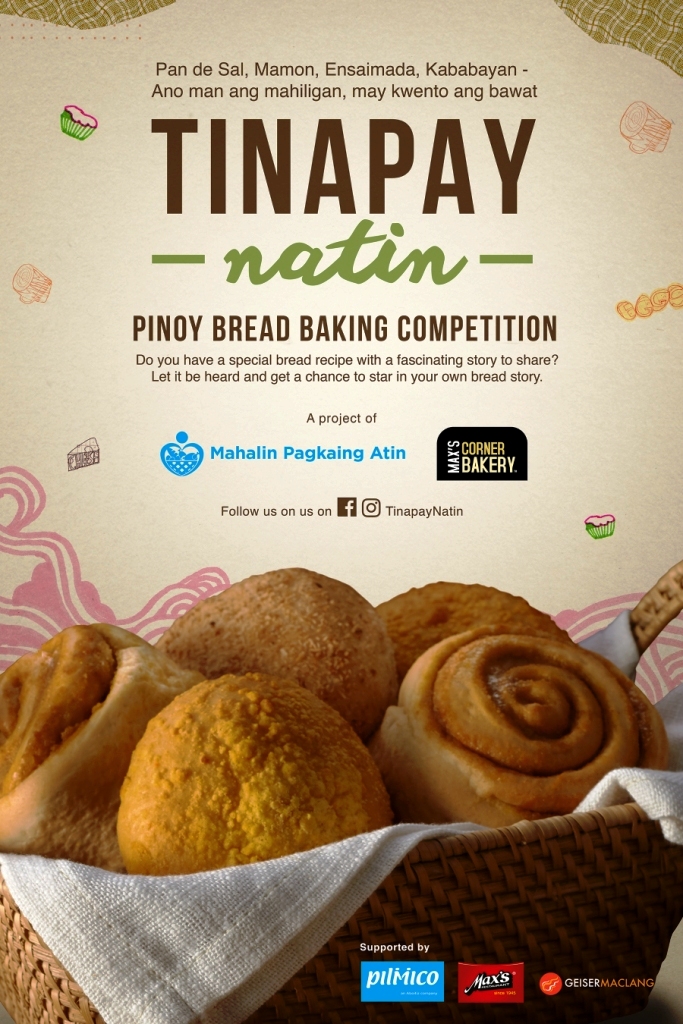 The contest invites students aged 18 to 35 years old (from anywhere in the Philippines) to recreate 1) traditional bread and 2) modern bread in the hopes that they add their own new twist to Philippine bread making and promote this tradition.
A team composed of two students each need to weave a tale to express how their creation is a representation of a region and its culture.  And the group with a bread concept that clearly carries a unique story,  creativity, and deliciousness will then be awarded as makers of the first Tinapay Natin Pinoy Bread Baking Competition.  The winning bread creation will also be offered nationwide in all Max's Corner Bakery outlets.
Max's Corner Bakery itself takes pride in a rich and colorful history that dates back to the 1960's when its founder, Ruby Trota, baked the first batch of soft bread rolls using a wood-fired oven.  It was well-received by its patrons and soon the bakery expanded and now offers irresistibly delicious baked goodies Filipinos know and love today.
So do you  have a special bread creation with an enthralling story to share? Let it be heard and tasted at the #TinapayNatin Pinoy Bread Baking Competition.
For more details, check Momi Berlin's directory.
Tinapay Natin Pinoy Bread Baking Competition on Facebook
About Pilmico
PILMICO FOODS CORPORATION, the food subsidiary of Aboitiz Equity Ventures, is one of the country's largest flour milling companies. Since 1962, they have been providing world-class wheat flour and related products and rank among the top three domestic flour producers in terms of sales.
About Max's Corner Bakery
Max's Corner Bakery offers home-baked goodies that are 100% made with love.  It occupies a small corner within any Max's Restaurant.