"Do things that move you to love."
Husband would always advise me to do things that move me to love and everything else will follow.  Before, I would find it hard to make a decision.  There was a time I even put behind my son's recognition so I could attend what I thought was a very important business meeting.  I always struggle making decisions.  Before.
This coming Wednesday, July 20, I have decided to bring my mom at the "Jam and Dance with FBC Rebirth" show at the RJ Bistro of Dusit Thani Hotel in Makati City.  This special show is part of the RJ anniversary month with special guest, the Pop Icon Nonoy Zuniga and introducing newcomer yet equally talented singer  Pau Cueto.
My mom loves OPM hitmaker Nonoy Zuñiga.  And though she was busy then working and raising her daughter, she would still find time listening to her favorite singer.  She has not seen her idol perform live yet.  She has always been the workaholic mom and though a sexagenarian, she has not stopped working.
I would want to surprise her and let her enjoy some day off.  She needs a break.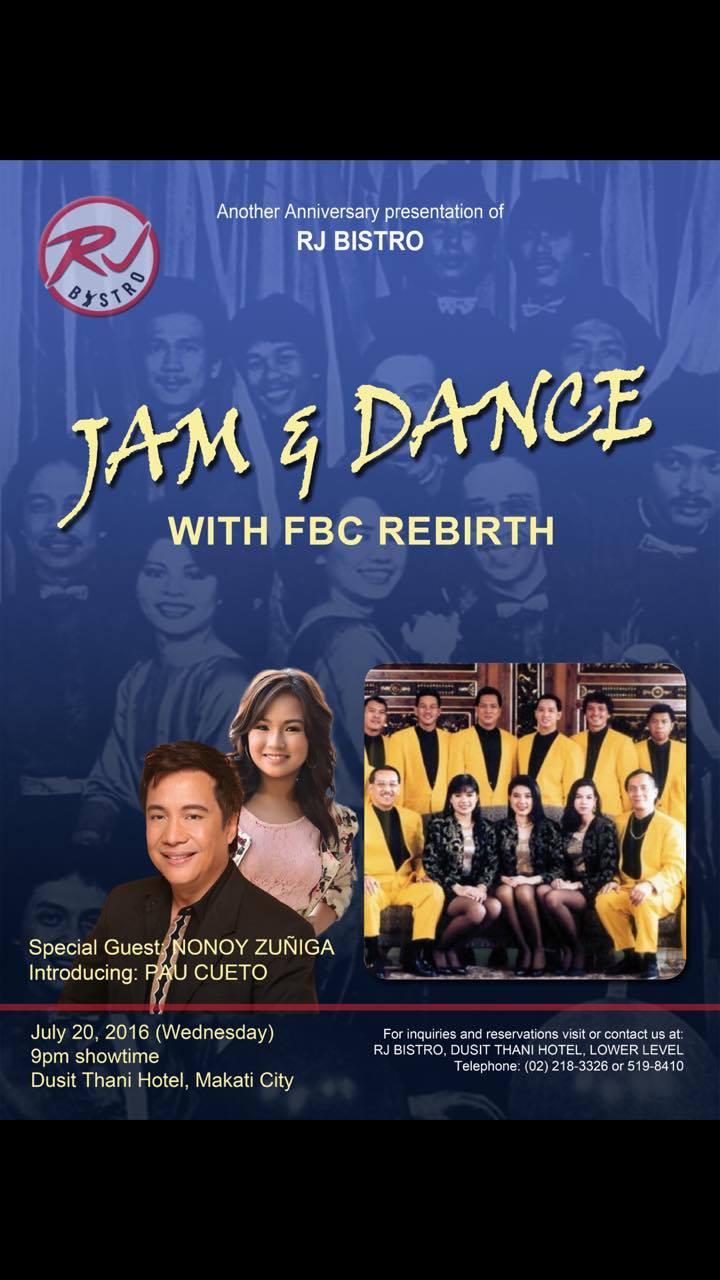 Apart from Nonoy's charming voice, what draws my mom and other individuals to him is his kindheartedness.   It has always been Nonoy's advocacy to support new and upcoming singers.  And he sees the potential in Pau and believes she could make a name for herself. As I listen to her sing "Dreamboy ng Buhay ko" from her self-titled album, I also see what Nonoy sees in her.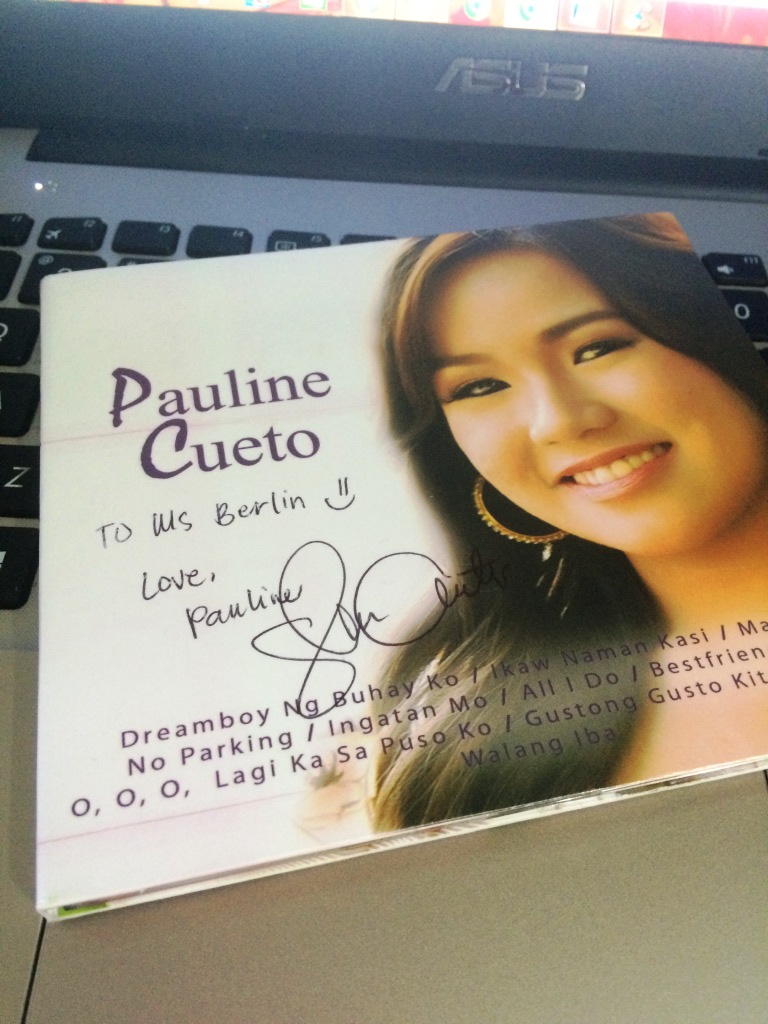 Pau has a light and delicate voice.  If to compare, perhaps her voice is as fresh as a daisy that perfectly suits her song choices.  Her singing voice is so enchanting and pure that can captivate you completely and can even relax a busy head.  Honestly, I played her CD at home and it was a great way to distract my mind from all the many thoughts. Her self-titled album is like listening to an ode to innocence and life as a teen. She, by the way, is only 15 years old and once a weekly contender of TV5's Born to be a Star.
When I told mom we have tickets for the "Jam and Dance with FBC Rebirth" show, she was ecstatic.  My mom said Nonoy used to be part of the Family Birth Control Band (now FBC Rebirth).  FBC Rebirth up to the present provides the disco music and popular tunes of yesteryears that made them popular in the live disco scene forty years ago.  They still perform in hotel lounges with the original members composed of Jiji Sanchez, Toots Almazan, Ferdy Flores, Peachy Murillo, Jess Balmaceda, Sammy Villarin, Gee Carlos, Danny Trias, Dex Ansay, Nilo Villanueva, and Edwin Valente.
I cannot buy my mom expensive gifts and spoil her the way she  outrageously spoils her grandkids.  But I could give time for her as she listens to her favorite singer.  That, I believe, is a decision moved by love.
Again, the "Jam and Dance" show will this coming Wednesday, July 20, at the RJ Bistro of the Dusit Thani Hotel.  The show starts at 9pm.  For tickets, call 0928 2801551, 0916 5681357 or 957 9537.
Momi Berlin's Directory
Pauline Cueto's Facebook / Instagram / Twitter
Nonoy Zuniga's Facebook