I have sensitive skin. I got pimples on my face after a month of giving birth to my son. My dermatologist described it as a case of hormonal imbalance.
My having pimples (and I cannot even address it as acne as I find it severe-sounding) creates a social effect on me. It can be disabling and embarrassing. And more often, I avoid eye contact for fear to confirm the person I am speaking with is counting my pimples than listening to me.
Good thing then that I have found the best defense against my breakouts problem. And this is real good news to me.
ACNETROL
Acnetrol promises to restore my skin's natural PH balance. Made from a perfect blend of extracts to clear acne and give on the spot treatment right at its source, its main ingredients are sulphur, salicylic acid, and clindamycin.
And where did I get these products?
Famous for its facials, slimming and spa services, Bioessence recently launched their newest Professional Products Lines that are proudly sourced and made by world-class Filipinos and are rightfully fit for the unique Filipino skin care needs. These new skin care products come in four sets specifically made to give a solution to four basic skin care requirements. And I was lucky enough to be invited and be gifted with a complete set of one of the four Professional Product Lines.
What are the other three skin care product lines:
BIOLITE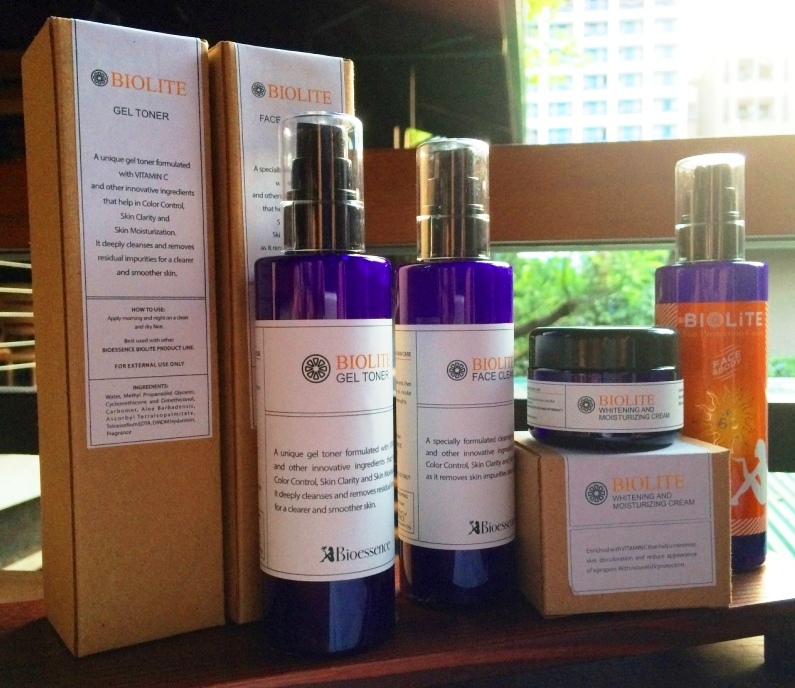 This line promises luminously healthy skin as it is specifically formulated with Vitamin C and essential innovative ingredients to help in color control, skin clarity, and skin moisturization. This is ideal for those between 20 to 30 years old as the most common issues they face are skin discoloration from sun damage.
PREVENTAGE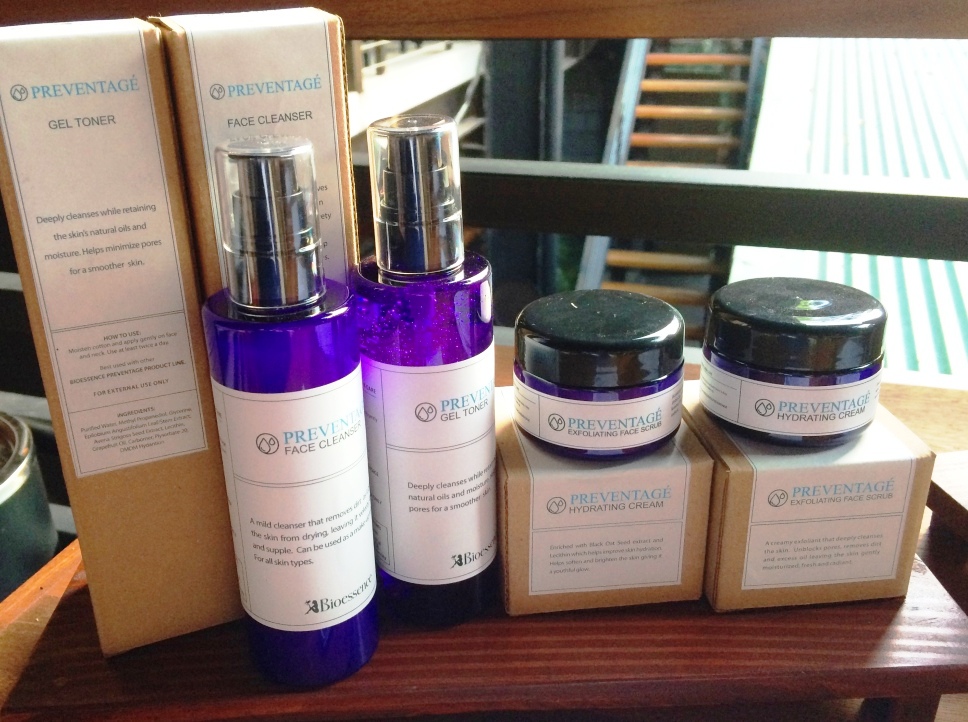 This product line gives lasting skin moisture and deeply cleanses and helps minimize pores. Enriched with Black Oat Seed extract and Lecithin, this protects skin from drying, leaving it velvety smooth and supple. Preventage is ideally recommended for those between 30 to 40 years old, as lines are starting to appear between the brows and around the eyes and mouth. Skin also needs moisture especially at this age range.
DERM-AGE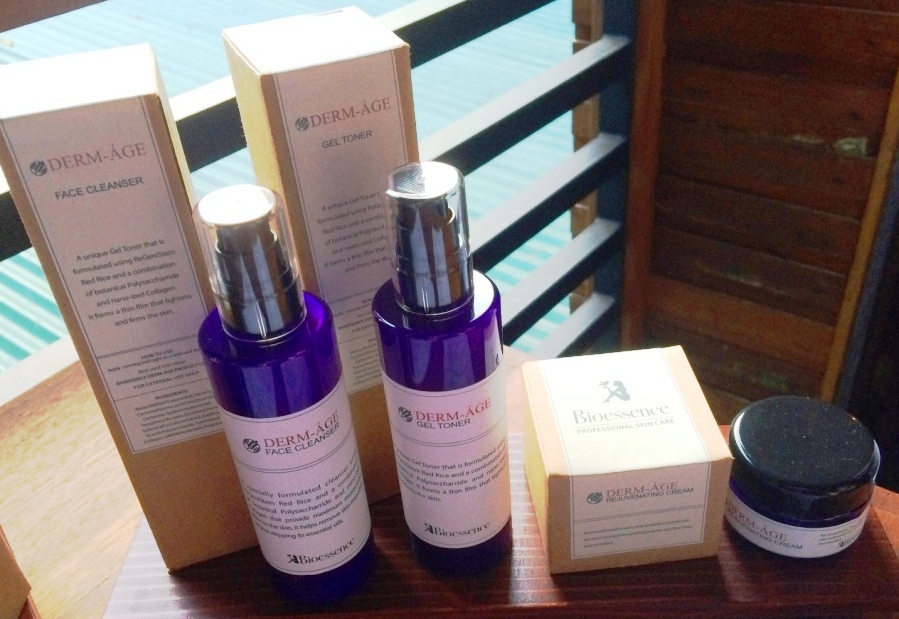 This skin care line uses the breakthrough ReGeniStem Red Rice technology with the combination of botanical Polysaccharride and nano-ized Collagen to provide maximum moisture. Derm-age evens out fine lines and wrinkles and is best suited for 40 years old and above.
I believe that after finishing my Acnetrol set, I would be able to face the world more confidently and happily. I also believe that Bioessence developed Acnetrol and their three other wonderful products to help give every Filpino the best and healthiest skin. Their tagline "caring beyond beauty" truly reflects the company's mission to go deeper beyond making the skin beautiful. Putting love and care every step of the way not only in their renowned treatments but most especially in their products is very much felt and seen on the dedication they put into their work and research. For one, they develop their four new professional skin care lines targeting the specific need of each individual. Second, Bioessence even considered the tropical climate that each Filipino skin is normally exposed to. And lastly, such products are master crafted by Filipinos who truly understand the skin condition of their fellow countrymen. And these Filipinos have such world class talents that they can produce something for their own use and can compete in efficacy and quality with international brands.
And I have this proud feeling as well that Bioessence's four new professional skin care lines – Biolite, Preventage, Dermage, and Acnetol – are sure to set the new standards to and bring real CARE into skin care.
Thank you, Bioessence.
Bioessence, a well-known brand in the Philippine beauty and wellness industry, is committed in giving value and care to the wellness of every Filipino for 21 years and counting.