DID YOU KNOW that some deadly diseases are easily prevented through the simple act of handwashing?  Handwashing with soap and water helps reduce the incidence of diarrhea among children by up to 50% and respiratory illnesses such as pneumonia by up to 25%. Among infants, handwashing has also helped reduce infections, which constitute 16% of neonatal conditions.  These are just some of the causes of death among children which can easily be prevented.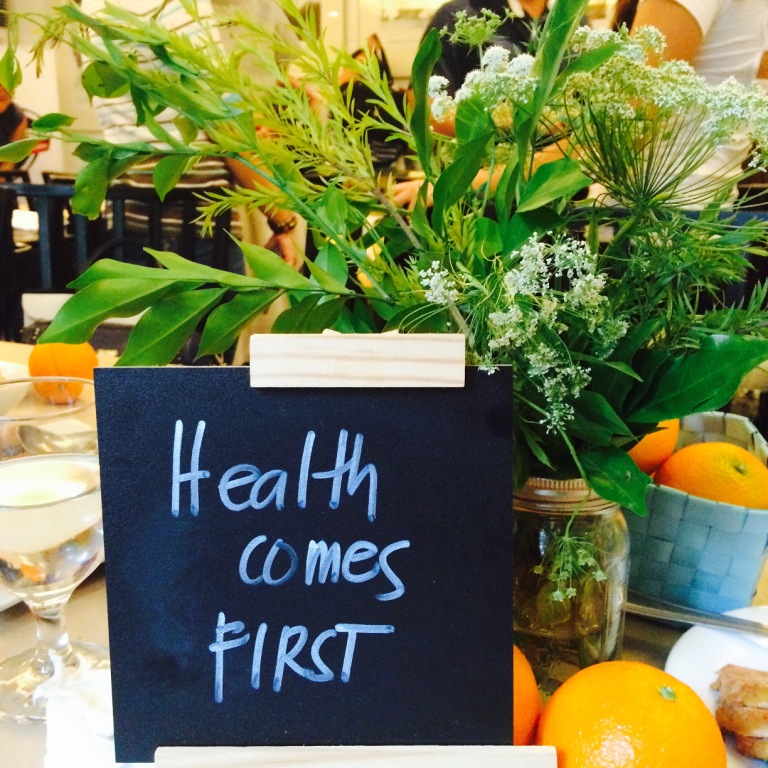 Procter & Gamble, through Safeguard, partners with UNICEF to address this problem by implementing its Water, Sanitation and Health (WASH) Program, which includes health and hygiene education among children.
UNICEF shares the report "A Decade of Tracking Progress for Maternal, Newborn, and Child Survival" which was conducted in 2015.  According to the report, the Philippines is among 26 countries which have contributed to 80% of global deaths of children under 5 years old. Another report by A Promise Renewed supports this citing that 3 out of 100 children under 5 years old in the Philippines die due to neonatal health conditions (45%), pneumonia (18%), and diarrhea (7%).
And in celebration of the World Health Day (April 7), Safeguard launches Health Watch, a lecture series aimed to equip Filipino moms with the information and the skills that they need to continue to keep their family healthy.
At the first Health Watch lecture, Safeguard teaches mom bloggers about First Aid basics, including proper wound care, in partnership with the Philippine Red Cross (PRC).
According to the PRC, the simple act of washing a wound with soap has been beneficial in reducing infections among children — infections which could eventually develop to more serious diseases. Wounds are often the primary entry point of germs and bacteria, thus, wound care is considered a crucial step in disease prevention. Washing the wound with soap and water for 5 minutes will greatly reduce the chance of infection, tetanus, scarring, and tattooing of the skin from dirt left in it. But before washing the wound, the first important step is washing the hands.  Proper sanitation is equally important to moms as the First Aiders before treating their children's minor burns and wounds.
Beyond its program to help reduce the incidences of deadly diseases, Safeguard also recognizes the importance of health in the context of everyday activities at home. Thus, on World Health Day, Safeguard emphasizes that proper hygiene every day also plays an important role in keeping families healthy.
Whether it is a serious disease like diarrhea to everyday complaint like a new wound from playing outdoors, moms always have to be on alert to keep their family protected. The trusted name in family germ protection, Safeguard is moms' partner in health. For 50 years, Safeguard continues to be committed to promoting health and hygiene, making the brand synonymous with family germ protection. Consistent with this mission, Safeguard understands that mothers strive to keep their family healthy by staying updated on current healthcare issues.
So on World Health Day and beyond, Safeguard puts every family's health first. 50 years of protection, 50 years of Safeguard. Health comes first.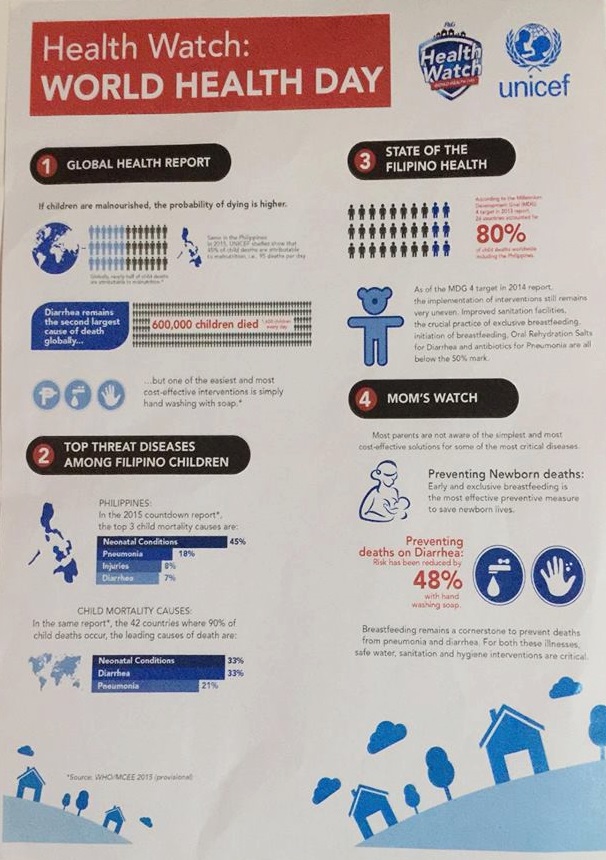 —
About Procter & Gamble
P&G serves consumers around the world with one of the strongest portfolios of trusted, quality, leadership brands, including AmbiPur®, Ariel®, Downy®, Gain®, Gillette®, Head & Shoulders®, Olay®, Oral-B®, Pampers®, Pantene®, and Whisper®. TheP&G community includes operations in about 70 countries worldwide. For latest news and information about P&G and its brands, visit http://www.pg.com.
About UNICEF Philippines
UNICEF is an agency of the United Nations devoted to serving the world's children. UNICEF began providing assistance to the Philippines in November 1948. Since then, UNICEF and the Philippine government have been partners in protecting Filipino children.
UNICEF Philippines has more than 60 people working to promote and protect the rights of children. It aims to provide the best quality of life for every Filipino child through programs that help them survive and flourish.