I am a stay-at-home mom since the birth of my now seven-month old son.  Going full-time mom has its struggles, too, same with juggling office work and household management.  And the first thing I did as I assume "office" at the small house was to let my voice be heard.
I am no drama mother and once I got to talk to my boys about responsibility, I let them learn by themselves.  I am, most of the time though, available to shed some light to uncertain problems or even familiar questions.  I am very much a mom to them.
And so,  to keep them reminded of our not-so-much of a house rule,  I got these items from Lazada Philippines: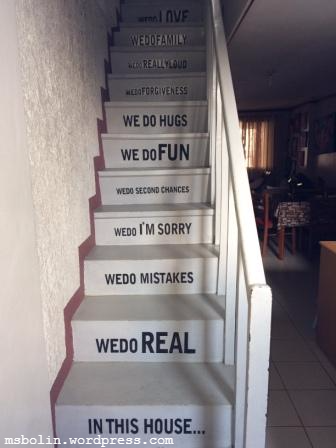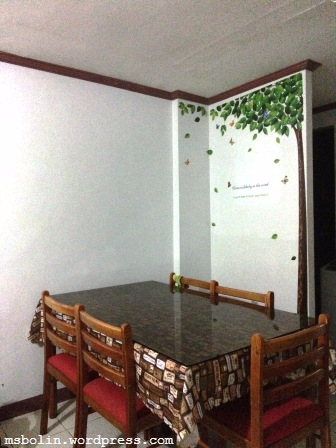 Talking much might bring more damage than value, I guess.  So one afternoon, while the boys were still at school, I installed the wall decals I bought at Lazada Philippines.  I hope to surprise the children and let them read the writings on the stairs.  I know for sure, time will come they will ask me about the stickers.  I would want them to understand the words one by one, reflect on them, and act upon them.  In no time, the small house will  be a place where love, understanding, and forgiveness strive.  A place where one could have second chances, where loud laughter is heard,and more hugs are felt.
As for the second wall decal, I asked husband to install it with the boys' help.  I intend them to read each line and as they stick each word, they come to meditate and absorb its meaning.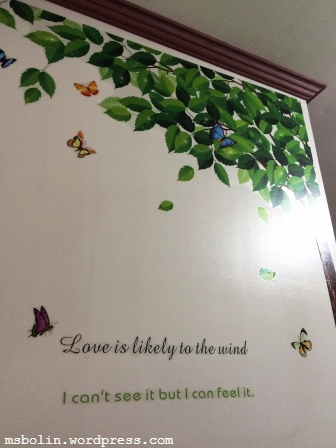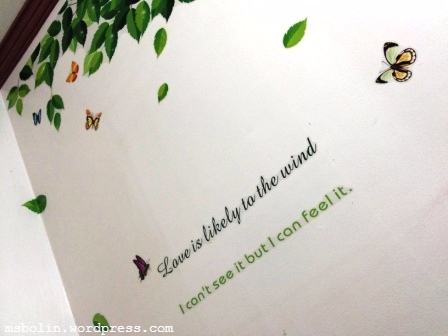 Our small house is no home to spoiled kids.  Nor a place for the troubled. It's an abode where a husband and his wife aim to grow their four boys as real gentlemen and who believe in the power of love.
As I have mentioned, I am a stay-at-home mom.  Leaving the house is no easy-peasy.  I always have to consider the interest of my baby.  So to make my shopping easier, I do it online.  And one of the easiest and friendliest e-commerce companies I have tried so far is Lazada Philippines.
After my first purchase were a number of successful transactions online.  I plan to buy a few more items still and I even installed the Lazada mobile application so I could shop with ease.  My top reasons for considering Lazada Philippines?
     1.  The fun of receiving notification of what is new in Lazada's online store.  I could even get hold of special promotions or flash sales.
     2.  I could read reviews from satisfied or not so satisfied buyers.    The product info is also a great help from the size to color and usage.
     3.  The more fun part of cruising around the pages of Lazada as I breastfeed my baby.  I could easily switch categories and even shop according to brands.
     4.  I could go back again and again without any saleslady stalking or annoying me to make that purchase.
     5.  And the most fun part of keeping me company on times the baby does not want to sleep even on wee hours of the morning,  I get to shop for necessities and even on small splurges.  I happen to chance upon these wall decals during one sleepless night when my then one-month baby would demand for milk every one or two hours.
All these I can do even on my bed and in my pajamas. 🙂
So are you looking for something but does not have the time to go even to the nearest mall? Try Lazada Philippines!
Happy shopping, everyone!
This post is an entry for the ShopCoupons X Lazada PH Blogger contest. Being hosted by ShopCoupons. Lazada voucher sponsored by Lazada Philippines.