At age eight, our  Big Bunso is pretty much mindful of his wants.  He would want to serve the church thus, attended trainings to be an acolyte.  This mother is positive that this new responsibility would help our Bunso not only strengthen his faith in the Lord but also mold him to be a responsible and confident kid.  To be a sacristan after all, isn't all about assisting the priest and lay minister.  He needs to attend regular meetings and practices, and be attentive of the needs of the priest during mass celebration.  As I see it, our Bunso is all ready for such responsibilities.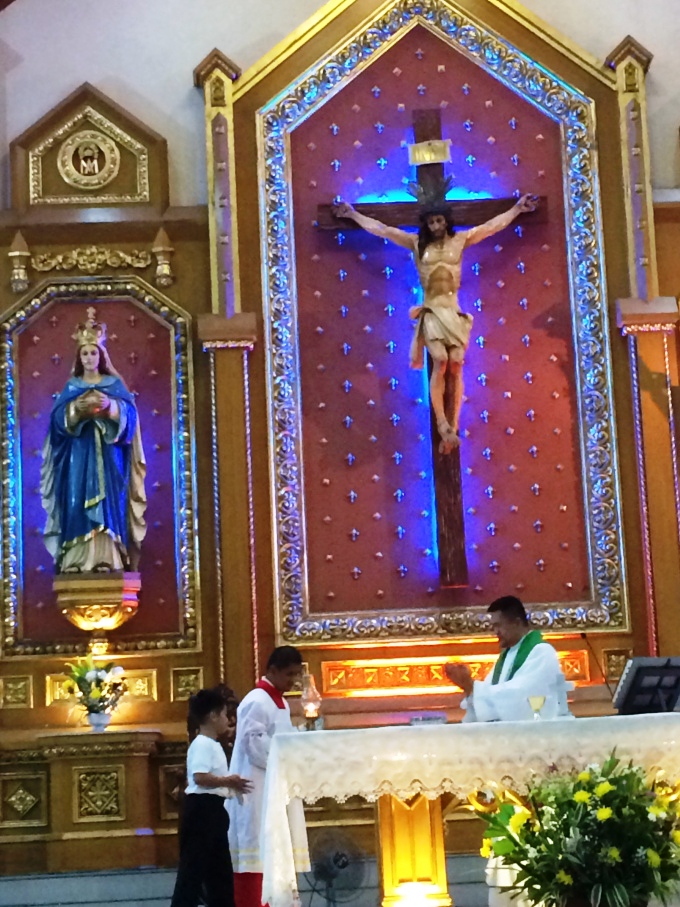 Good luck, Big Bunso and enjoy!
Post Script
I know it is bad taking pictures while celebrating the holy Eucharist, but I can't help it. I am one excited and proud mother.