Bunso's notebook says "be ready for unannounced quizzes."  And so I readied my kid just in case.
We reviewed the plural and singular forms, gave him review exams after then studied some more.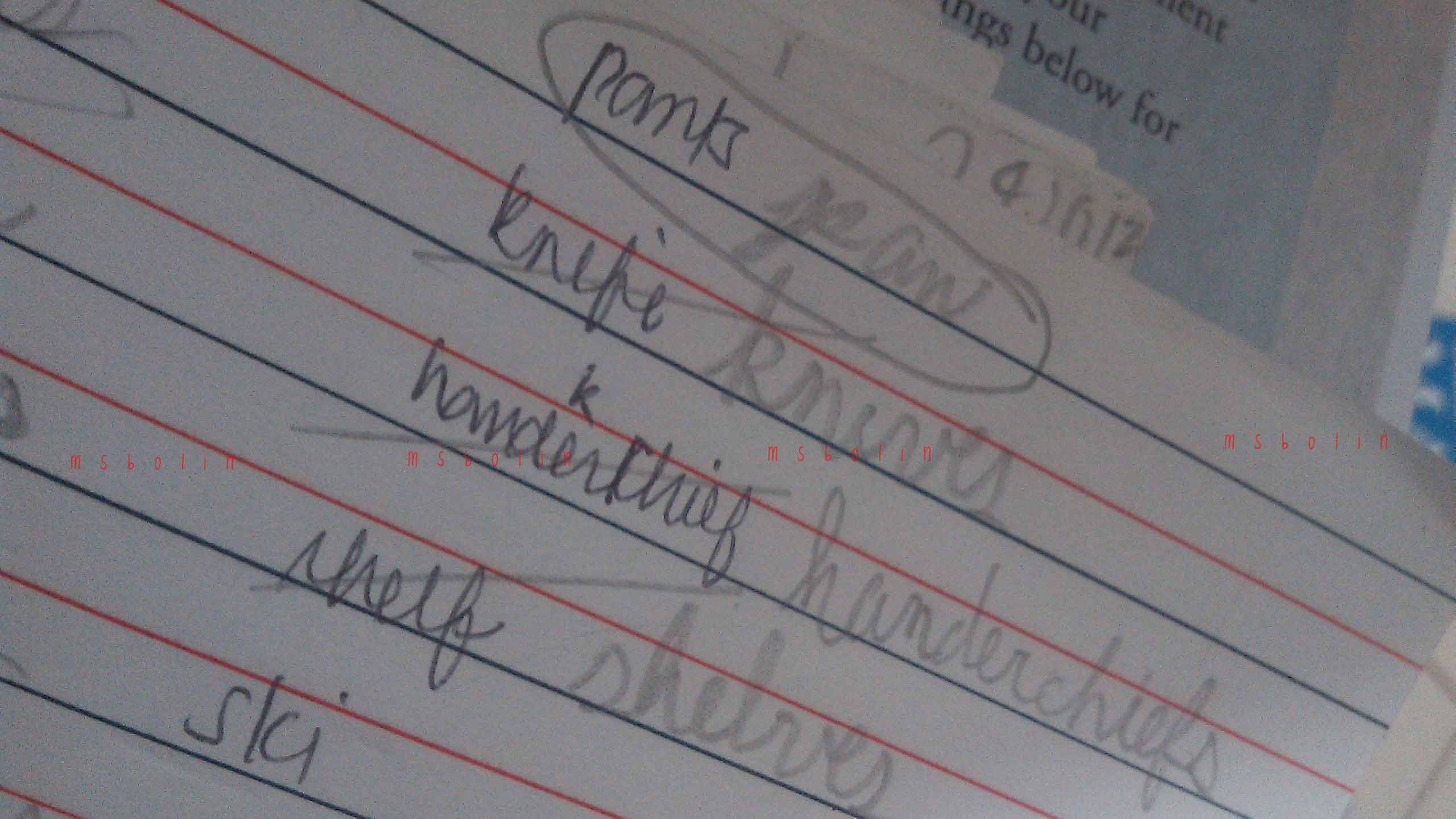 He knew how to change f to v then add es, and also when not to change the f and just s. But he got his pants wrong.