The kids are all excited for their summer vacation.
Summer vacation though is not all fun and games as this mother would like to stress the need to share work load.  I always believe that everyone in our family should help in the household chores.  This, as I see it, is part of "my-good-and-responsible-boys-in-the-future plan."  Also, I would like to stress to them that being kids do not merit them an excuse to not be given regular chores to do.   Chores — and I am very confident on this — will definitely teach my boys responsibility and discipline.
And so, before I leave the house, I always remind the boys of some tasks to do.  I have noticed that my boys tend to respond well to a whiteboard chart to help remind them of their house tasks.  Our chart is not just one way communication wherein the mother gives instruction period.  I also left a space wherein they could tick the box once they have accomplished the chore.  The board is also open for suggestions and comments.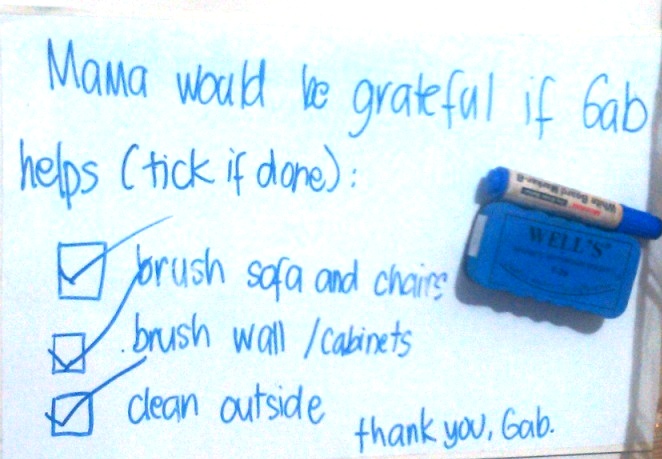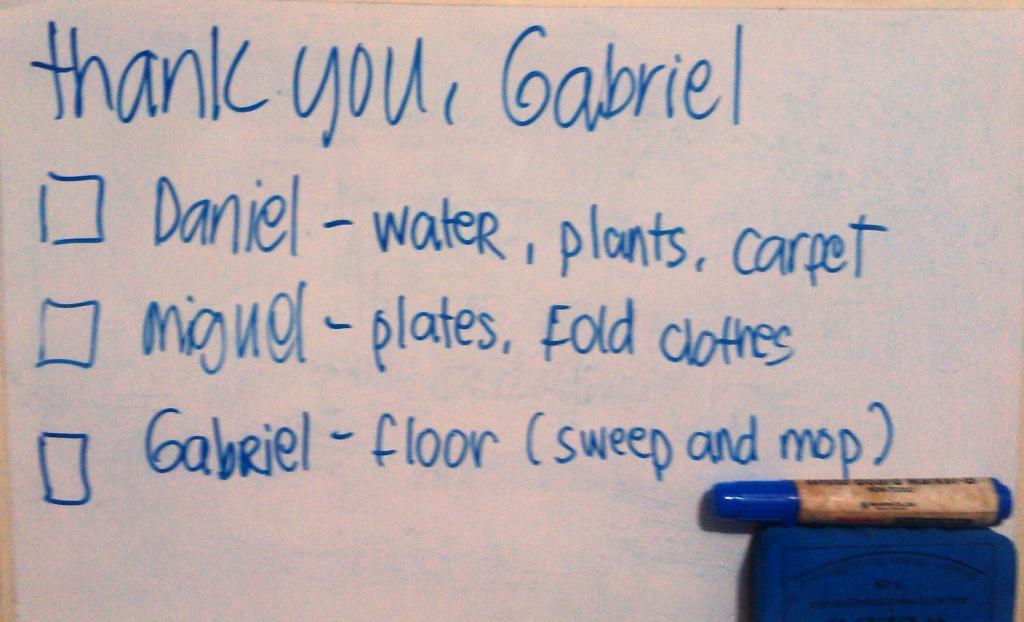 Now, I am thinking that perhaps, I would introduce a star sticker for each task completed.  I remember my boys going home happy and excited just to show to their parents the star stickers their teachers gave them.  These star stickers would be my incentive and would further motivate them to work more.
So maybe, it is time for me to cut some stars now.