The book I am reading says to achieve financial freedom, one must focus on FREEDOM first.  One must make it a goal, though it may be his biggest challenge as well.
And to tackle that biggest challenge, it might help if one constantly reminds himself of his goal — freedom.  A good and fitting example the authors mentioned is one's habit of drinking daily lattes.  After each cup,  the drinker uses treadmill believing he could burn all the calories he gained.  This example only tells us that we never allow ourselves to create the lifestyle we want.  Being on treadmills is the "what DO I HAVE TO DO."  With freedom, it means getting up in the morning and saying, "what would I LIKE TO DO today" and not "what do I have to do."
So what would I like to do today?  I want no burden.  No debts.  No worries on how I would pay my credit card because I again swiped my card when I saw that lovely black dress.
With freedom as my goal, I then tried not to use my credit card for a month.  I paid hard cash instead for my purchases.  Then, my habit of buying decreases because I'm using my cash.  Eventually, I'm spending less.
I just got my credit card bill.  And what would I like to do today?  I will call BDO redemption center to claim my reward for paying not less than 37,000.00 monthly for so many years.   And I prefer that spa GC.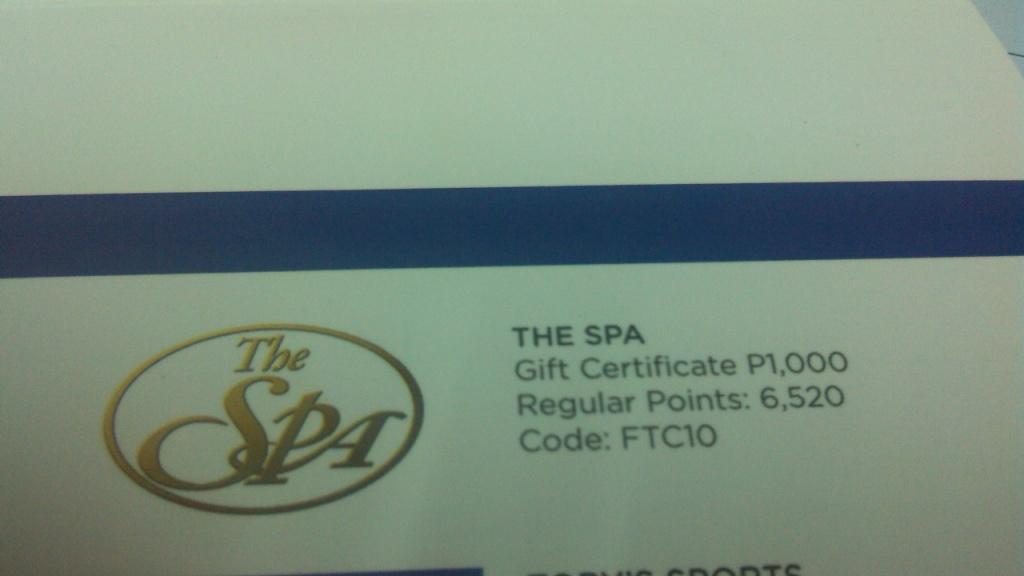 And I know that I will definitely enjoy my spa treat because I do not have to worry for my credit card anymore.  I don't have any outstanding balance to pay BDO.  I am one debt-free person!